Los Angeles Internet Service Recommendations
For most of Los Angeles, choosing an internet provider means choosing between two companies: Spectrum and AT&T.
We typically recommend that new residents check their address with both Spectrum and AT&T and order the one offering faster service at their location.
View Spectrum Plans
View AT&T Plans
The quality of internet available for homes and apartments depends greatly on the neighborhood. Fiber internet expansion has been patchy, mostly led by AT&T, and focused on wealthier neighborhoods like Echo Park and Silverlake.1
Residents in large multi-family buildings are generally limited to one provider, thanks to longstanding kickback programs by larger companies.2 However some startups like Starry Internet have been winning over landlords and installing 200 Mbps services for apartment buildings around Central Los Angeles.
Here's a full breakdown of internet options in Los Angeles, starting with the fastest types of service and working down:
Fiber Cable DSL Alternative ISPs Fixed Wireless
Fiber internet service in Los Angeles
Fiber internet is the fastest consumer internet option on the market, and enables download and upload speeds up to 5,000 Mbps. For context, that's 25 times faster than the average cable plan in Los Angeles and almost 150 times the fastest cable company upload speed.
As of 2023, the 2,000–5,000 speed tier is only offered by AT&T Fiber, thanks to a large XGS-PON network upgrade.
Unfortunately, fiber is not available citywide, and is particularly hard to get if you live in an apartment complex or low-income neighborhood.
AT&T Fiber Internet Plans

AT&T Fiber offers fiber internet plans with speeds in the 300–5,000 Mbps to about one-third of the Los Angeles area.
The entry-level Fiber 300 plan is the best fit for apartments and family homes up to five people. It provides enough bandwidth the easily handle multiple Zoom calls and HD or 4K video streams at the same time throughout the day. Home offices should consider upgrading to the gigabit 1,000+ Mbps plans, especially if working with video and large media files.
AT&T also offers a TV service called DIRECTV STREAM with regional sports access (Lakers, etc), which can be bundled or purchased standalone as a streaming service.
View AT&T Fiber Plans
Fiber Internet 300: 300 Mbps for $55/mo.

Fiber Internet 500: 500 Mbps for $65/mo.

Fiber Internet 1000: 1000 Mbps for $80/mo.

Fiber Internet 2000: 2000 Mbps for $110/mo.

Fiber Internet 5000: 5000 Mbps for $180/mo.
While AT&T Los Angeles deals are the only major fiber option in Central, East, and West LA, there are several alternative fiber providers in the greater LA area and Los Angeles County.
Most notably, Frontier Fios services some parts of south LA and Santa Monica. Beverly Hills was scheduled to launch a municipal fiber network in Summer 20213, but the project is now delayed indefinetly due to Covid-related city budget changes. Ting Internet operates a fiber network in Culver City.
Cable internet service in Los Angeles
Cable internet is the second-fastest home internet option. In LA, cable download speeds range from 300–1,000 Mbps. However, the upload speed of cable is lower than fiber; it caps out at 35 Mbps and is sufficient for Zoom calls but struggles when moving large files or uploading video.
Cable internet from Spectrum (formerly called Time Warner Cable) is available citywide in Los Angeles.
Spectrum Cable Internet Plans

Spectrum internet is available throughout the LA area. Their download speeds range from 300 Mbps up to 940 Mbps, with upload speeds in the 10–35 Mbps range.
Spectrum's entry-level 300 Mbps internet plan is the most common internet choice in Los Angeles, since it's available at practically every address and an affordable $49.99 per month promotional price.
300 Mbps internet provides enough bandwidth for streaming TV in 4K, Zoom calls, and other basic home use. Home offices often upgrade to their 500 Mbps Ultra plan, which doubles the upload speed — which can make a big difference if multiple people are using the connection for work or school. They also have a Gigabit plan, but the monthly price is only worth it for large households with 5+ people or home offices.
Spectrum will likely push you to consider a TV bundle when you sign up. The Spectrum sports package is a good deal if you're a local sports fan for in-market Dodgers and Lakers games on SportsNet LA. For non-sports fans, the price is hard to justify relative to streaming options like FuboTV.
View Spectrum Internet Deals in LA
Spectrum Internet: 300 Mbps for $49.99/mo.

Spectrum Internet Ultra: 500 Mbps for $69.99/mo.

Spectrum Internet GIG: 1000 Mbps for $89.99/mo.
DSL internet service in Los Angeles
DSL internet is a widely-available fallback option for internet service in Los Angeles, but for most locations it's a poor product relative to cable and fiber.
DSL or "IPBB" network speeds go up to 100 Mbps… in theory.
In practice, most locations locally are limited to 25 Mbps or lower in neighborhoods with older cabling like Koreatown and Frogtown. The upload speed is even lower, capping out at 5–10 Mbps and running as low as 1 Mbps in some parts of Central LA.
AT&T DSL (IPBB) Internet Plans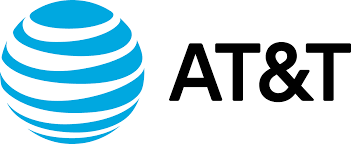 AT&T provides all DSL internet service in Los Angeles, with 80% coverage; basically, everywhere AT&T doesn't have fiber, they offer DSL.
The vast majority of residents are better off with cable from Spectrum, since it offers double the download speed and better upload capacity for almost exactly the same price. However, AT&T can be a good fallback if you're in a location with bad Spectrum lines, or want to avoid Spectrum due to a bad customer service experience.
Note that AT&T makes it tricky to tell if you're looking at fiber or DSL when you sign up, and they call the DSL service "IPBB" in their advertising. If the fastest speed shown for your address is 100 Mbps or lower, you're looking at a DSL or "IPBB" plan, not fiber.
View AT&T DSL Plans
Internet 25: 25 Mbps for $55/mo.
Internet alternatives in Los Angeles
Los Angeles has had a number of alternative services come and go over the past few years, including discussions of municipal providers and local nonprofit efforts like the Los Angeles Community Broadband Project.
As of 2023, the only real alternatives internet providers in Los Angeles are Earthlink and Sonic.
The big caveat with Earthlink is that they don't actually own any infrastructure in Los Angeles; they are simply reselling service over AT&T lines. This is similar to how Ting or US Cellular provide mobile service by leasing towers rather than building them. Earthlink and Sonic do the same thing, but with home internet lines.
Sonic offer a much stronger value proposition, but their fiber service is limited to specific areas near LA, including Torrance.
The main benefit of using either of them is that it lets you skip AT&T's customer service, which means better customer service and (often) cheaper pricing. In the case of Sonic in particular, that really improves the customer experience.
However, it also means that you're limited to whatever speeds AT&T already offers at your address — and you might even be de-prioritized for technician visits. After all, AT&T has an incentive to service their own customers before reseller subscribers in the case of an outage.
Earthlink Internet Plans

Similar to Sonic, Earthlink offers internet services that are resold on AT&T's network in the LA area. The speeds range from 25–5,000 Mbps based on location.
Unlike Sonic, Earthlink is a national provider and does not specialize in the California region. With that in mind, the customer service is not notably different from AT&T, and in our opinion is not a compelling alternative for most homes.
The pricing for Earthlink starts at $49.99 per month in Los Angeles, which is actually $4.99 more expensive than AT&T when you account for fees.
View Earthlink Internet Plans
Sonic IPBB Internet Plans

Update: as of 2023, Sonic has phased out their reseller service and replaced it with a fully-owned 10,000 Mbps service offering in the LA area (Torrance), starting at $49.99.
Fixed Wireless internet service in Los Angeles
Fixed Wireless is a method of delivering internet service to homes using wireless technology like 5G. Prior to 2018, fixed wireless was a niche rural internet option with limited speeds and high prices.
In 2023, that's no longer the case. Hardware advances have allowed companies like Starry Internet and Verizon to offer fixed wireless service that matches or exceeds the speeds from cable.
Mobile operators T-Mobile and Verizon have both launched their own version of this "fixed 5G" home internet service, although the service availability and quality is hard to predict given the reliance on small cell towers.
Starry Internet Plans

Starry Internet offers a refreshingly simple internet service option: one plan at a flat $50 per month that provides 200 Mbps download and upload speeds.
200 Mbps might sound low when you're shopping and comparing with Spectrum's 1,000 Mbps or AT&T's 5,000 Mbps. However, the key is that the upload speed matches the download — which solves most of the issues people complain about with cable like dropped video calls or trouble streaming.
The pricing is around $20 per month cheaper than comparable cable and fiber plans once you account for all the extra fees and rate changes with other providers in LA. The only issue with Starry is that you can't use your own router (although the one they provide is perfectly good and well-designed), and that service is limited. As of 2023, they are only serving large apartment buildings in certain parts of Central LA.
It's worth noting that the company recently filed for bankruptcy, but is expected to re-structure and continue serving the area. New customers are still being accepted as of 2023.
View Starry Internet Plans
Starry Internet: 200 Mbps for $50/mo.
Verizon 5G Home Internet Plans

Verizon's 5G home internet service is a recent addition to Los Angeles' competitive broadband options. was piloted around Downtown and Central Los Angeles, and launched to customers throughout the city in 2023.
The service offers 300–940 Mbps download speeds and 200–300 Mbps upload speeds for $50–70 per month, which is a flat rate including all the fees and WiFi equipment.
The issue with Verizon is similar to the issue with Starry: limited availability. While Verizon initially hyped the launch of 5G home internet as a replacement for cable, issues with coverage have slowed the rollout — even in Downtown LA. It's not yet clear if they'll continue the program, or pivot to focus exclusively on 5G mobile services.
View Verizon 5G Plans
T-Mobile 5G Home Internet Plans

T-Mobile's fixed 5G service is essentially identical to Verizon's offering. With both, it's important to note that some work-related VPN services may not function. While they can be used as a backup, home offices are generally better off with wired service.
View T-Mobile 5G Plans
---
Los Angeles Internet Access Statistics
82 Mbps is the median average download speed recorded on California residential internet connections in 2023
One-third of Los Angeles has access to residential fiber-optic internet service
49% of homeless in LA access internet via mobile smartphone
Spectrum and AT&T are the most common internet providers available to Los Angeles residents
99.9% of California households have at least 1 Mbps mobile LTE coverage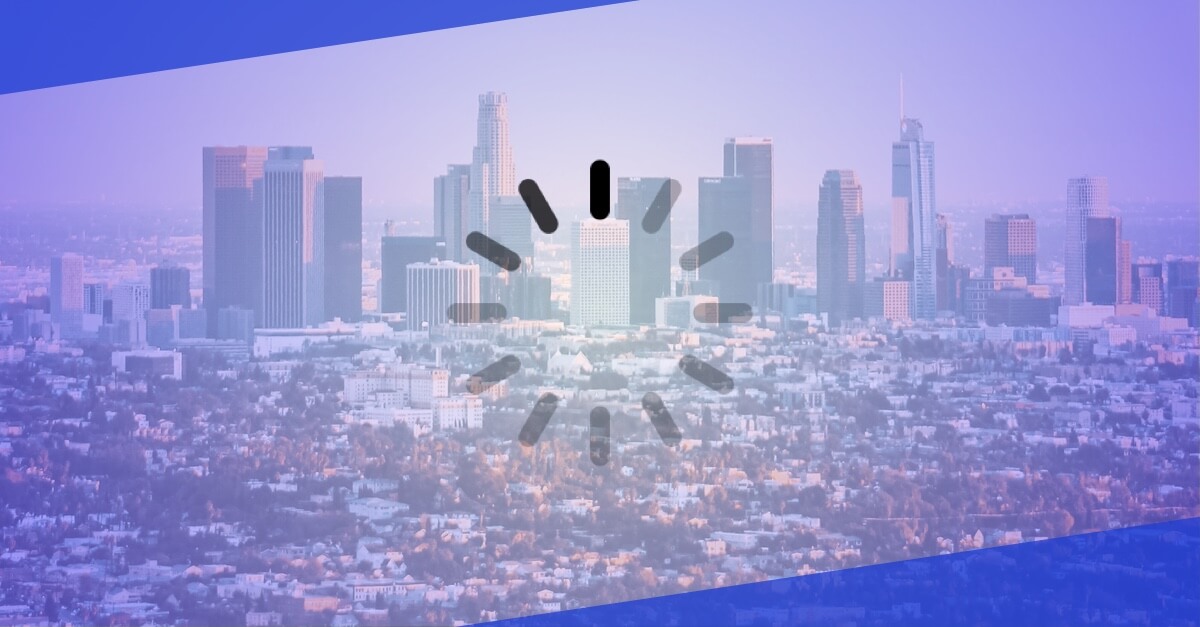 The Digital Divide in Los Angeles
Los Angeles is dynamic, diverse, and well-known for gaps between the "haves" and the "have-nots." Internet access in Los Angeles is no exception, with fiber predominently built out to wealthy neighborhoods like Silverlake, West Hollywood, and Laurel Canyon. Neighborhoods with lower median incomes like Koreatown and Boyle Heights are more commonly left with cable from Spectrum as the only residential internet option above 100 Mbps.
The city of Beverly Hills started construction of a municipal broadband network, but paused the project due to Covid-related budget changes.
Major speed test sources like Measurement Labs and Speedtest.net record Los Angeles at an average internet speed range of 70–100 Mbps. Our own analysis of M-Labs speed test data shows similar results, with 82 Mbps average across Los Angeles. Introductory plans are generally in the 200–300 Mbps download speed range.
Since most fiber service in Los Angeles is from telecom companies like AT&T and Frontier rather than overbuilders, the majority of buildings only have two wired internet options. However, some startup internet providers like Starry have begun to offer attractive wireless alternatives as of 2023. AT&T have run large network upgrades, boosting entry speeds to 300 Mbps for 2023.
Internet Infrastructure in Los Angeles
| Network technology | Population covered | Coverage percent |
| --- | --- | --- |
| Cable | 3640707 | 99.97% |
| DSL | 3609230 | 99.11% |
| Fiber | 2422473 | 66.52% |
| Fixed Wireless | 2973101 | 81.64% |
The table above shows percent coverage of each major network type in Los Angeles according to the latest FCC Form 477 data release (2023).4
Note that due to over-reporting by providers, coverage at the building level is not as robust as this data presents. Fixed wireless service from providers like Starry Internet, in particular, has much lower coverage than it appears based on FCC data sources — which are currently the only public source of national broadband data.
Los Angeles Internet Speeds
100–200 Mbps is a normal speed range for entry-level internet plans in Los Angeles. Spectrum's 200 Mbps plan is one of the cheapest and most common choices, usually competing with 50–100 Mbps plans from AT&T. That said, A few LA neighborhoods including Silverlake and the Arts District have 1,000 Mbps speeds from AT&T Fiber.
If you're trying to decide on a decent internet speed, 200 Mbps is sufficient for the majority of homes and apartments. However 1,000 Mbps "gigabit" fiber is often equivalent in price, if you're lucky enough to have fiber available at your location. In general, fiber is available in denser areas like DTLA or wealthier neighborhoods like the West Hollywood/Beverly Hills area.
In most cases, I'll recommend you go ahead and get fiber if it's available — AT&T recently dropped data caps and year-long contract requirements for fiber plans, making them extra competitive against Spectrum.
Average Speed test result in Los Angeles
Regardless of the service speed advertised, what is the average internet speed in Los Angeles? In terms of actual speed once service is installed, the major speed test data sources like Measurement Labs suggest an average speed of around 82 Mbps in Los Angeles overall in 2023.
This is about twice as fast as the global average, though the average internet speed in the USA as a whole is surprisingly quite high at 100–200 Mbps depending on the test source and criteria.
In general, I recommend taking these test results with a grain of salt as they measure people's WiFi performance as well as the internet connection. WiFi speeds can be dramatically lower than the actual wired internet connection at an address, since the connection is shared over the air rather than wired in directly to the source.
Additionally, people running speed tests are commonly troubleshooting local network — resulting in a large amount of tests that have more to do with bad routers than bad internet connections.
Overall, the 50 Mbps average speed test in Los Angeles is decent and most cable or fiber customers are more likely to have issues with their router and cabling than with the service bandwidth itself.
Known issues with LA speed test data
When we talk about a "normal internet speed" for Los Angeles, we're really talking about an average speed. This number isn't always helpful because:
There are a lot of choices in Los Angeles for internet service and some have much higher potential speed than others.
The speed you experience as a customer depends on the connection of your device to the router, and the capability of the modem and router to handle the speed delivered.
We've found that Measurement Labs, which provides Google's speed test tool, shows an average speed of around 50 Mbps in Los Angeles. As mentioned, different speed tests use different criteria for measurement — I've seen credible speed test sources quote anywhere from 33 Mbps up to around 55 Mbps for the LA area average.
Speed measurement is a known issue in the internet industry, with industry reports commonly offering caveats around misleading figures. For example, research from nonprofit group IEEEXplore in 2015 showed that the numbers provided by a speed test could vary dramatically within the same household, on the same Internet connection or at different points during the day.5
This means that while there is an "average internet speed in Los Angeles" according to a lot of sources, those sources are only a loose indicator of what you'll experience at home. In fact, the only meaningful number for a user is likely to be the results of a speed test on their own line at a specific time and day.
---
Business internet services in Los Angeles
The greater Los Angeles area has several business centers including business districts in Pasadena, Culver City, and Playa Vista. However, most large tech headquarters are in "Silicon Beach," an area on the West Side of LA in Santa Monica and Venice Beach that features major headquarters like Google and Snapchat.
Tech companies are drawn to Silicon Beach, in part, by the infrastructure and broadband access. Aside from being a major data center location and cable landing site, Silicon Beach also is one of 7 locations in California with municipal broadband services for enterprises, including dark fiber availability and low-cost high-quality fiber connectivity from Santa Monica CityNet.
Low-coverage internet service providers in Los Angeles
The following providers have registered minor internet coverage areas within Los Angeles city limits, all below 1% local coverage.
CenturyLink enterprise, One Ring Networks, and several other major enterprise telecom providers are active in Silicon Beach and Los Angeles generally, making it the second-most popular location for startups and tech companies in California.
| Provider brand name | Primary, secondary network type | Primary network coverage | Secondary network coverage | Maximum download | Maximum upload |
| --- | --- | --- | --- | --- | --- |
| Comcast | Cable | 0.3119 | | 987 | 35 |
| Consolidated Smart Broadband Systems, LLC | Cable, Fiber | 0.3982 | 0.2012 | 500 | 50 |
| Mediacom California LLC | Cable | 0.0015 | | 100 | 10 |
| ONE Burbank | Fiber | 0.0125 | | 1000 | 1000 |
| Google Fiber California, LLC | Fiber | 0.0048 | | 1000 | 1000 |
| Race Communications | Fiber | 0.1775 | | 1000 | 1000 |
| Antelecom Inc. | Fixed Wireless | 0.2646 | | 12 | 3 |
| Ind-Co Cable TV Inc. | Fixed Wireless | 0.0018 | | 3 | 1 |
| LV.Net | Fixed Wireless | 0.0003 | | 50 | 10 |
| Ranch Wifi, LLC | Fixed Wireless | 0.0026 | | 10 | 5 |
| Sky Fiber Internet | Fixed Wireless | 0.0041 | | 100 | 100 |
| GeoLinks | Fixed Wireless | 0.5918 | | 1000 | 1000 |
| Webpass, Inc. | Fixed Wireless | 0.0222 | | 500 | 500 |
| One Ring Networks | Fixed Wireless, Fiber | 0.3019 | 0.0126 | 200 | 200 |
This page is based on a database of California internet serviceability data maintained by ConnectCalifornia. Sources include FCC filings, crowdsourced reporting, and open speed test data. This page updates automatically as we update the database on a monthly basis.
---
Frequently Asked Questions
What is the average internet speed in Los Angeles?
According to ConnectCalifornia analysis of public speed test records, the average internet speed test in Los Angeles in 2023 is 82 Mbps. The most common entry-level internet speed in Los Angeles is 300 Mbps (the base tier from both Spectrum and AT&T Fiber), although the advertised speeds are rarely realized on consumer devices when WiFi and network load are taken into account.
What is the cheapest internet option in Los Angeles?
AT&T has the absolute lowest internet price for Los Angeles low income residents, thanks to their subsidized AT&T Access plan. They offer 10 Mbps internet for only $10 per month with no contract and a free WiFi router lease included. You must already participate in a qualifying public assistance program like SNAP to access the plan. Otherwise, they offer general consumer plans starting in the $55–180 range with speeds up to 5,000 Mbps.