Fiber Options Internet resellers Wireless internet options Fixed 5G
Spectrum and AT&T effectively own the Los Angeles internet market, given the limitations of franchise areas and difficulty for competing providers to access telephone poles and right-of-ways.
The level of choice has improved in the last couple years however. Depending on your building location and willingness to search manually, some of these options might work for switching over Internet service:
Finding internet alternatives in LA
I'm going to assume you've already run your address through the FCC broadband map or a similar tool, and now you're trying to figure out if you seriously only have two options. As recently as 2017, the FCC estimated that 61% of the US only has one internet provider above 25 Mbps. 1
The bad news: internet service in California is a regulatory mess. Even in LA, only about a third of the city has fiber access. The rest of us are stuck paying as much as $130/month for only 35 Mbps upload speeds from Spectrum.
With so much of LA working from home post-Covid, that's far from ideal.
The good news: recent developments from local companies like T-Mobile and Starry mean that you might have internet options that don't show up in all the online search tools (which are mostly owned by the major providers or their advertising partners, so no surprise there.)
Options overview
Internet alternatives in Los Angeles boil down to three types of service:
AT&T Fiber: AT&T's fiber service has been expanding throughout 2020–2023 in neighborhoods like Silverlake, Los Feliz, Echo Park, and Atwater Village.
Internet Resellers: providers like Sonic and Earthlink resell service over AT&T lines in the city. Both providers often drop data limits and offer cheaper pricing to tempt customers, although the biggest draw here for many will simply be avoiding AT&T customer service. AT&T will still do the installation, but after that you just deal with the reseller.
Fixed Wireless Providers: Fixed wireless is a type of internet that's delivered wirelessly rather than over telephone poles. It's different from mobile LTE in that the connection is fixed, meaning you have a reception device on your roof or window with line-of-sight to the provider's tower. They "beam" the service directly to you, resulting in a more stable connection. Starry Internet is the best example of this type of service in Los Angeles, and has been rapidly expanding in neighborhoods like Koreatown and Hollywood since 2018.
Fixed 5G Internet Service: 5G cell towers have been going up all around LA (in spite of NIMBY opposition 2), and Verizon is the first provider piloting a 5G home internet service. This is similar to mobile service, delivered over high-frequency waves that allow much higher bandwidth (but struggle to move over long distances like traditional mobile 4G). Similar to fixed wireless, 5G home internet
Fiber Internet Options in Los Angeles
2023 update: Culver City now has community-wide fiber from Ting. We previously reported that Beverly Hills would be lighting up their municipal fiber network in 2023, but the project has been stalled indefinitely due to city budget changes.
Elsewhere in the greater Los Angeles area, AT&T fiber is the only option for gigabit Fiber-to-the-Home service:
Internet Resellers in Los Angeles
Fixed Wireless internet alternatives in Los Angeles
5G home internet in Los Angeles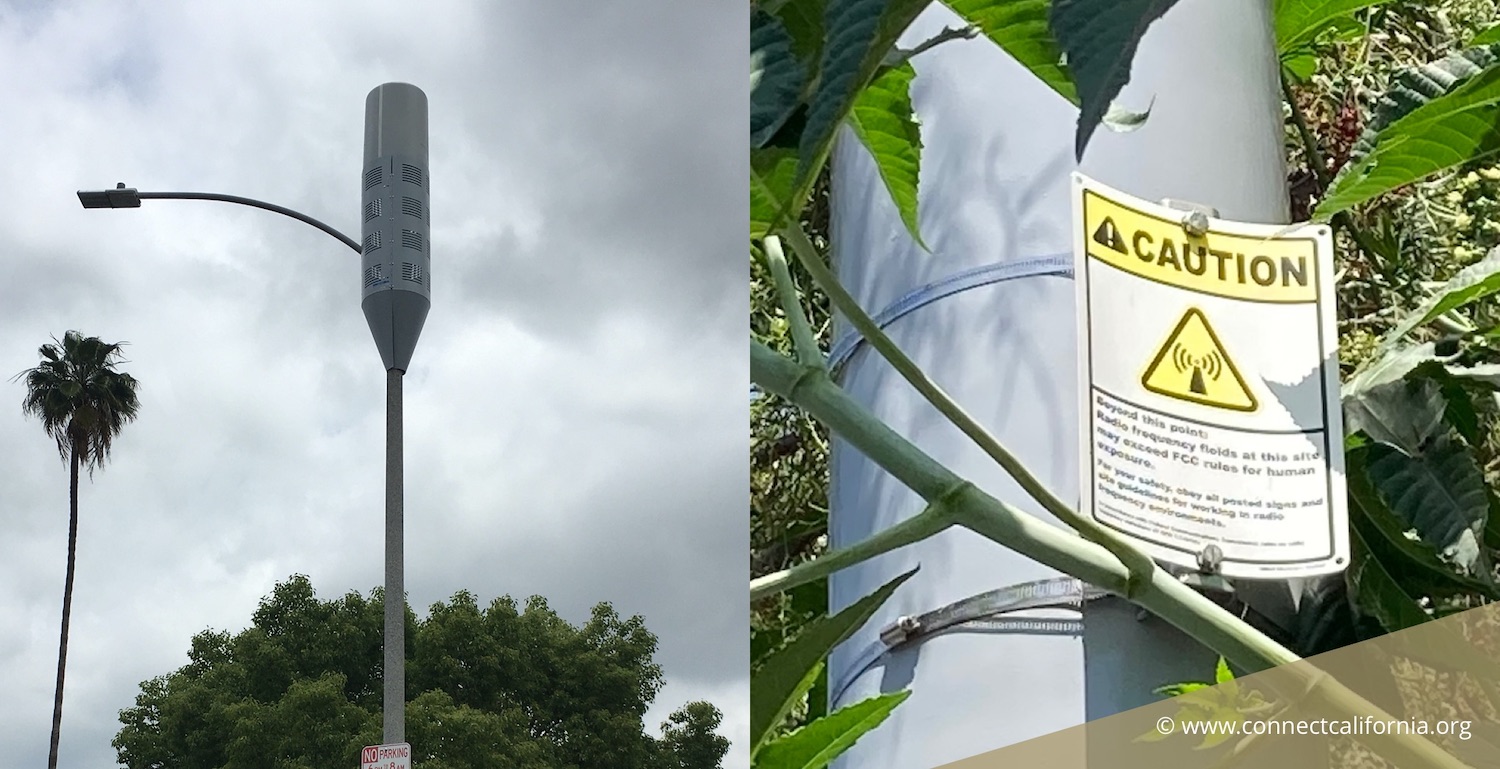 Small regional providers in the Greater Los Angeles area
There are three other providers you should be aware of in the Greater LA area: Ting, Google Fiber and Giggle Fiber (that is a real company, not a joke.)
Google Fiber offers fiber to the home service in some parts of Irvine and OC. If you're in that area, be sure to check. It's by far the best value for speed you'll get, especially compared to Cox and AT&T in those neighborhoods.
Giggle Fiber isn't actually a true fiber-to-the-home provider, but they get strong marks for their local customer service, local network management, and affordable internet plans. (Around $40 for speeds above 200 Mbps, making them more cost-effective than Spectrum.)
The Beverly Hills Fiber project is currently stalled, and it's unclear if it will actually go live or simply get rolled over to a private operator such as AT&T.3
A Beverly Hills city official we contacted in 2020 referenced a 2021 launch date, but that is now year behind.
Why aren't there more internet options in Los Angeles?
Internet service is limited because the installation of cabling is expensive, and access to telephone poles and public right-of-way to install new cables is difficult.
The difficulty installing Beverly Hills Fiber is a good example of this, as the cost of physically digging up streets and the logistics of negotiating pole access can hamstring private and public infrastructure projects for years.
Add to this the market mechanics of franchise arrangements between cities and incumbent cable providers, and you have the perfect recipe for a monopoly.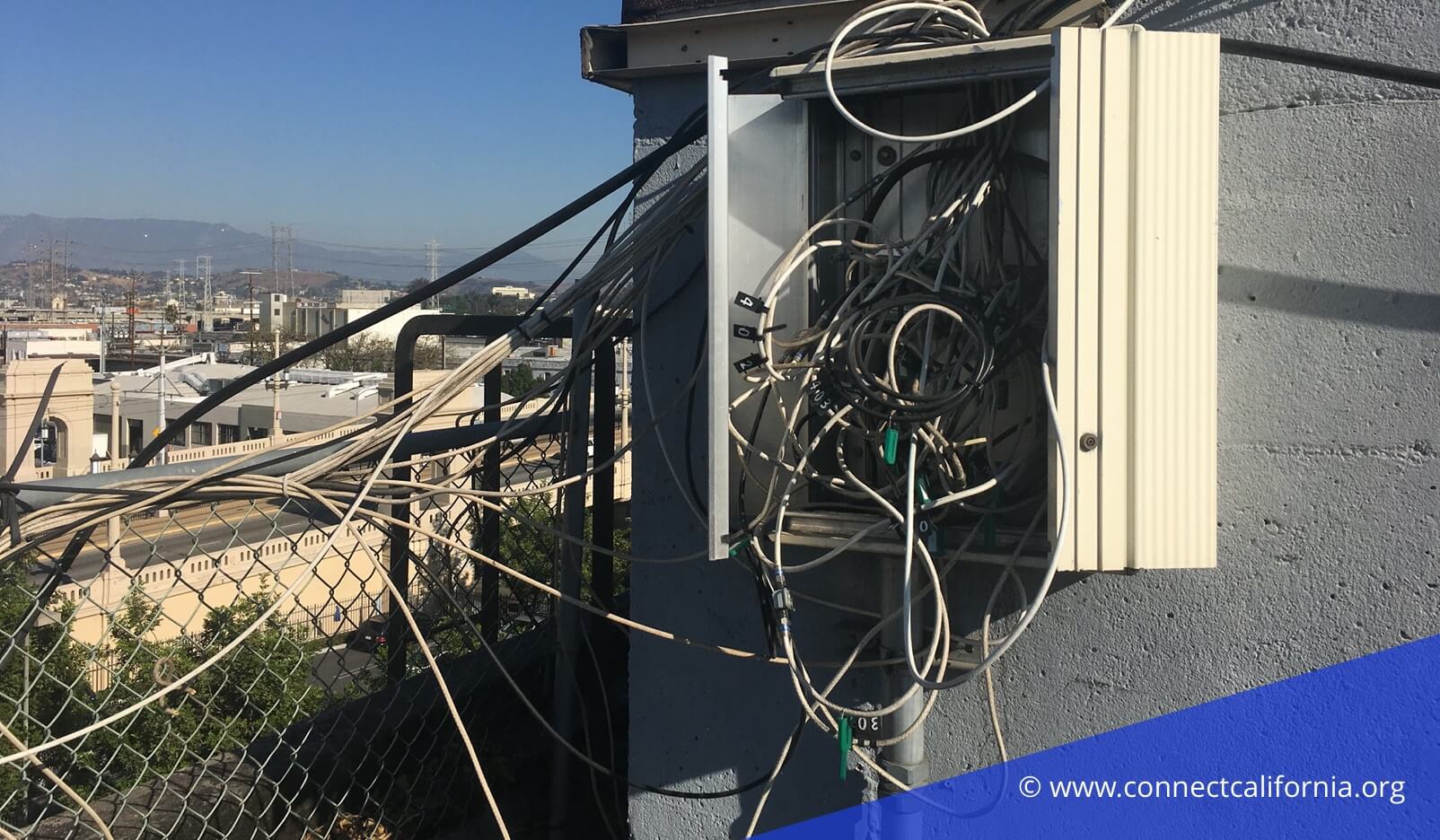 The LA market is only starting to open up now thanks to advancements in wireless technology. Just ten years ago, distributing internet service via fixed wireless was an expensive and complex endeavor with low speeds and poor reliability. For this reason, the technology was mostly adopted in rural areas, where wired service was particularly difficult to build.
With 5G millimeter wave technology now maturing 4, providers like Starry and Verizon are able to "skip" the last mile and deliver service wirelessly, which helps reduce the cost of digging up streets and accessing poles.
The FCC has granted some public right-of-way access to 5G providers without the usual red tape of installing cell towers, which has also helped speed up the process of building out infrastructure. 5
That said, fiber lines are still critical, and industry commentators warn that the promise of "solving the rural digital divide" with 5G is likely overpromising on the part of the large mobile companies, in order to win favor with the FCC and get approval for mergers like the recent Sprint/T-Mobile merger. 6
For urban markets, however, the fiber is often already there — so the ability to compete wirelessly is likely to drive further fiber buildouts from incumbents like AT&T and Spectrum, which should ultimately improve the service quality through free market competition.
---
Frequently Asked Questions
What are the alternatives to Spectrum in Los Angeles?
AT&T is the main alternative to Spectrum in Los Angeles. As of 2023, around 30% of LA can get their fiber service, which offers speeds from 300 Mbps up to the gigabit range.
Are their any local ISPs in the LA area?
There are some small lesser-known internet options in Los Angeles, including Starry Internet, T-Mobile 5G, and Earthlink. Starry and T-Mobile are both fixed wireless 5G providers, while Earthlink resells service over AT&T lines.
Why is the internet so slow in Los Angeles?
ConnectCalifornia considers Los Angeles to be a strong case study for the dangers of permitting state-sponsored cable and telecom monopolies. Thanks to the difficulty of pole access and microtrenching, there is little incentive for private companies to compete in LA — particularly when AT&T has already locked in higher-income neighborhoods with fiber service. Remaining neighborhoods have lower margins for upstarts, outside some niche markets such as Multi-family residential units served by fixed wireless companies like Starry Internet.
Does Los Angeles have 5G?
Los Angeles does have 5G small cells in place, largely installed on lamp posts. Verizon has been piloting fixed 5G home internet service in the DTLA area since 2018.