Compare plans in Hollywood Internet alternatives in Hollywood
While AT&T's 1000 Mbps fiber plan is the best value for high-speed internet in Hollywood, Spectrum's 200 Mbps basic internet-only plan is a close second that has close to 100% coverage throughout Hollywood and Los Angeles.
Alternative internet options in Hollywood include Starry Internet, Sonic, and Earthlink. Starry is a fixed wireless provider offering service similar to 5G, meaning that they broadcast high-speed internet from a tower in the neighborhood to apartment buildings. It's only available for multi-dweller buildings at this point.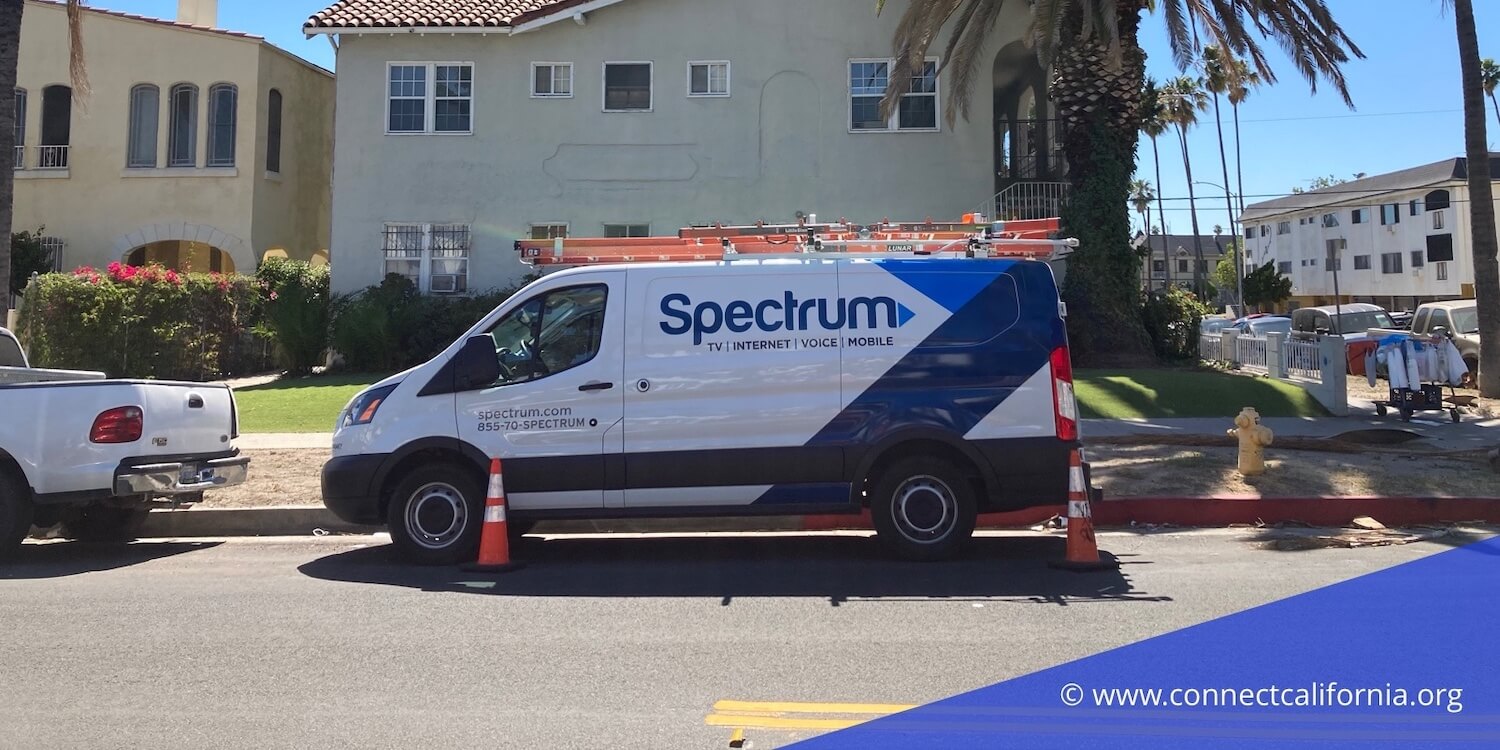 Earthlink and Sonic are both resellers of AT&T service. It's more expensive than buying from AT&T directly, but if you can't use Spectrum for some reason, they allow you to use the AT&T DSL lines without the data caps (or having to use AT&T customer service, which has low marks on most public polls). Sonic is a local company, with a better reputation for customer service.
How to decide on an internet provider in Hollywood
What internet provider and plan you choose will largely depend on the options at your specific building.
AT&T fiber is the best option for most homes if you can get it, because 1,000 Mbps will handle virtually any size of home and up to 10 users easily, and it costs around the same monthly price as basic cable.
Spectrum's basic internet plans (200 Mbps) is a good option if you can't get fiber from AT&T.
If you're in an apartment building, check for Starry Internet as well. Starry is the best price for value in Hollywood, and assuming you have no more than 4-5 people using the connection, the 200 Mbps speed should have no issue handling the traffic.
To summarize, our preference for plans is as follows:
AT&T: 1,000 Mbps fiber internet-only plan.
Spectrum: 200 Mbps internet-only plan.
Starry Internet: 200 Mbps internet-only plan.
How to decide between Spectrum and AT&T in Hollywood
The key differences between AT&T DSL, AT&T Fiber, and Spectrum cable in Hollywood are as follows:
| | AT&T Internet | AT&T Fiber | Spectrum |
| --- | --- | --- | --- |
| Starting Price | $65/mo. | $/mo. | 49.99/mo. |
| Download Speed Range | Up to 500 Mbps | Up to Mbps | Up to 200 Mbps |
| Data Cap | Unlimited | | Unlimited |
| Network Type | DSL or IPBB (FTTN) | Fiber (FTTH) | Cable |
| Contract | Contract-Free | | Contract-Free |
We usually recomend the base-level plans, which means most Hollywood residents are choosing between Spectrum's 200 Mbps internet-only plan and AT&T's basic Internet 100 plan. Here are the key differences:
| Plan Name | Speed Down/Up | Promo Price | Final Price |
| --- | --- | --- | --- |
| Spectrum Internet | 200/10 Mbps | $49.99/mo | $69.99 |
| Fiber Internet 500 | 500/500 Mbps | $65/mo | $65 |
TV options in Hollywood
Unless you're a heavy watcher of local sports, or have a large family that needs a premium $150+/month cable package to keep everyone happy, we strongly recommend that you do not buy TV packages from either AT&T or Spectrum.
Pricing issues to watch out for when buying internet in Hollywood
AT&T, Spectrum, and virtually all internet providers use a tactic called "introductory pricing" to lure new customers.
What this means is, the price you see when you sign up "expires" after 12 months or so. The "final price" is usually around 20–40% higher than the introductory price.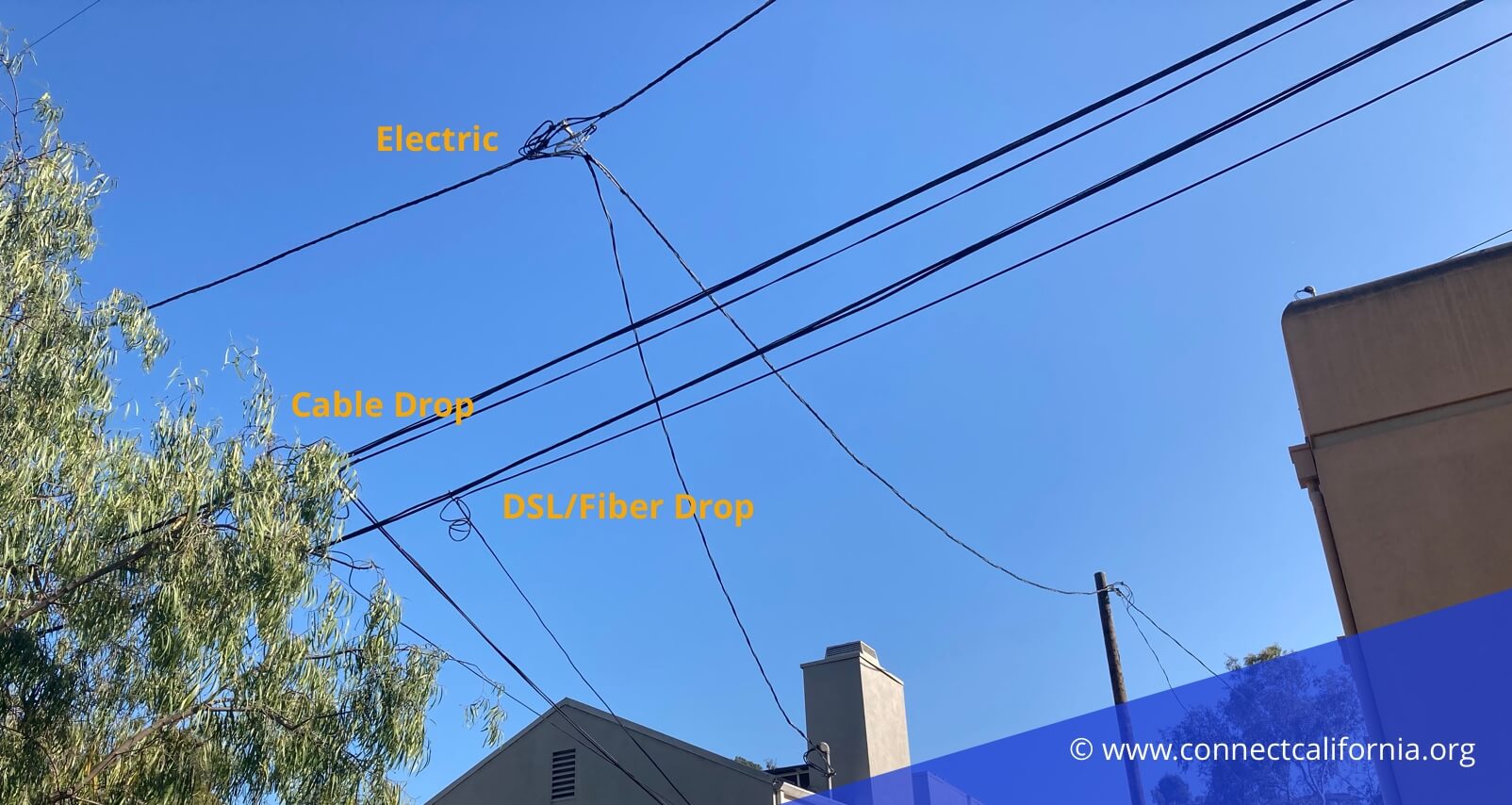 This is frustrating, but the important thing is that you are aware of the final price and consider it carefully when comparing plans. I've collected information on final pricing for AT&T internet plans as well as Spectrum internet plans in Los Angeles city.
AT&T internet plans in Hollywood
See the table below for a full rundown of current AT&T plans in Hollywood. Note that they do not let you pick and choose among these. The price is the same for most AT&T plans because they simply provision the top speed at your specific building for the same price. Therefore, AT&T internet is a good deal if you can get fiber… but a bad deal if you can only get 25 Mbps DSL. It varies by location and you have to call or check their site for an address check.
| Plan Name | Download Speed | Promo Price | Final Price |
| --- | --- | --- | --- |
| Internet 25 | 25 Mbps | $55/mo | $65 |
| Fiber Internet 300 | 300 Mbps | $55/mo | $55 |
| Fiber Internet 500 | 500 Mbps | $65/mo | $65 |
| Fiber Internet 1000 | 940 Mbps | $80/mo | $80 |
Spectrum cable internet packages in Hollywood
Spectrum plans range from 200 Mbps up to the gigabit range in Hollywood. However, the cheaper base plans are more than enough for most households, assuming no more than 4 people using the connection at once.
| Plan Name | Speed Down/Up | Promo Price | Final Price |
| --- | --- | --- | --- |
| Spectrum Internet | 200/10 Mbps | $49.99/mo | $69.99 |
| Spectrum Internet Ultra | 400/20 Mbps | $69.99/mo | $94.99 |
| Spectrum Internet GIG | 1000/35 Mbps | $109.99/mo | $129.99 |
Spectrum offers TV packages, and will make a big effort to sell them to you by mailing you coupons every two weeks once you sign up. We only recommend them if you really need the local sports packages.
| Plan Name | Speed | Promo Price | Channels | NFL Network |
| --- | --- | --- | --- | --- |
| Double Play Select | 200 Mbps | $89.98/mo | 125+ | Not Included |
| Double Play Silver | 200 Mbps | $114.98/mo | 175+ | Included |
| Double Play Gold | 200 Mbps | $134.98/mo | 200+ | Included |
Apartment building internet challenges in Hollywood
Hollywood has seen rapid real estate growth in recent years, but it's virtually all been in the form of apartment buildings. 1
If you're in a newer building, there's a strong chance you can get Starry Internet, which is by far the best option for basic home internet in the LA area thanks to their simple pricing ($50/month without mysterious price increases and fees) and high speeds (200 Mbps download as well as upload).
Here's some basic information on Starry's internet offer for the Hollywood market:
| Plan Name | Speed Down/Up | Promo Price | Final Price |
| --- | --- | --- | --- |
| Starry Internet | 200/200 Mbps | None | $50/mo |
What is the fastest internet option in Hollywood?
AT&T fiber is the fastest service available in Hollywood, but as mentioned above it has low coverage in the neighborhood.
Spectrum's 940 Mbps plan is the fastest option with 100% availability in Hollywood. However, this plan has much lower upload speeds, which are around 35 Mbps.
Starry Internet has an in-between plan that offers 200 Mbps download and upload. This isn't technically as "fast" as Spectrum, but it feels faster since the upload speed makes two-direction activities like video chat feel more robust.
AT&T fiber expansion in Hollywood
AT&T internet service in Hollywood is mostly DSL, with only 11% or so of the neighborhood having fiber access.
We expect that fiber-to-the-home expansion will remain paused for the next few years while the company re-focuses on their 5G buildout.
Additionally, much of the fiber expansion AT&T did in Los Angeles over the past five years was required for FCC compliance with their DirecTV merger. Therefore, it would be surprising if they expanded fiber to the home in a market with strong cable competition like Los Angeles, rather than focus on cheaper last-mile technologies like 5G.
5G internet service for home use is already offered around downtown LA and we expect it'll be widely available in Hollywood by later in 2021.
Alternative internet providers in Hollywood
If you want to get internet service in Hollywood and you don't want to go with Spectrum or AT&T, you have a few options:
Starry internet: Starry internet offers fixed wireless "5G" internet for some apartment buildings in Hollywood. Coverage is still sparse, since they have to build reception devices onto the roofs of buildings. It's worth checking at their website.
Sonic: Sonic is a California-based small internet provider that mostly serves the Bay Area. However, they also resell AT&T service in Hollywood, meaning that you can get internet over the same lines as AT&T… without having to deal with AT&T customer service. Sonic is usually more expensive than buying from AT&T directly, but they don't impose data caps and their reputation for customer support is strong, since their staff is local.
Earthlink: Earthlink recently re-appeared on the internet market, and they are also an AT&T reseller in 2020. We don't recommend them since it's a similar setup as Sonic, but without the benefit of local support.
5G internet service in Hollywood
Hollywood does not yet have access to 5G home internet, but it is within the pilot area for mobile 5G from AT&T and Verizon. 5G home internet is expected to start rolling out in Hollywood in 2021. For now, the service is only available closer to downtown as part of a pilot program launched in 2018.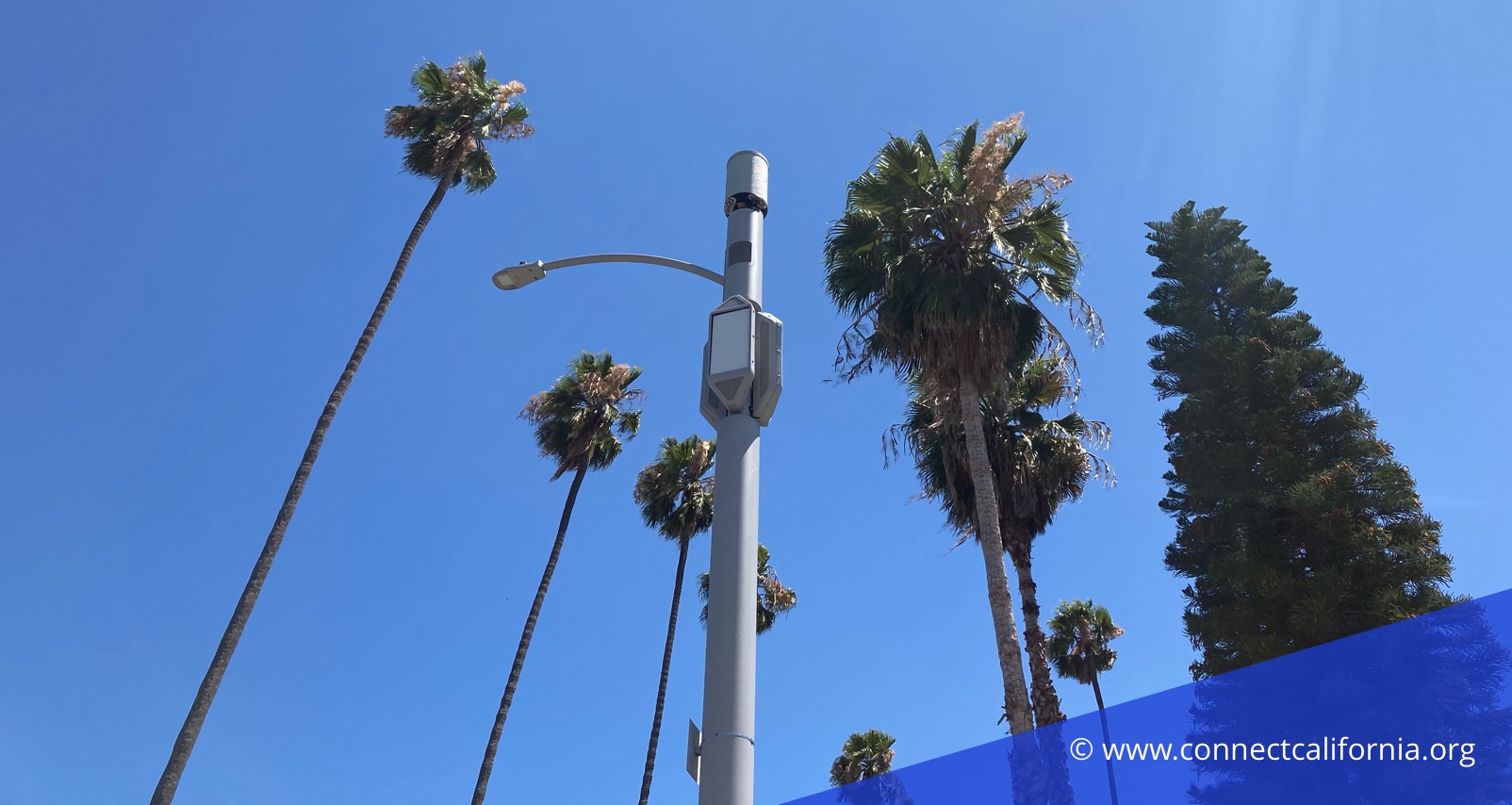 This page will be updated when 5G home internet launches in Hollywood, as it will provide a much-needed alternative to Spectrum for single-family homes. 5G home internet service is similar to Starry Internet, with a wireless reception device relaying the connection to your home network.
Download and upload speeds range from 300–940 Mbps depending on your distance from the small cell tower and network load in the area.
Summary of internet providers in Hollywood
To summarize, the internet providers in Hollywood are:
Spectrum: 100% coverage for basic cable internet (200 Mbps).
AT&T: best option in fiber areas (1,000 Mbps), but most of Hollywood is stuck with their slower DSL or "IPBB" plans (5–100 Mbps).
Starry Internet: alternative internet service for apartment buildings. Limited availability as of 2020.
Sonic: reseller on AT&T network. They offer the same speeds as AT&T, but without data caps.
Earthlink: reseller on AT&T network. They offer the same deal as Sonic, but we recommend Sonic because it's a local company with much better customer support.
---
Frequently Asked Questions
Who is the main internet provider in Hollywood, Los Angeles?
Spectrum is the primary internet provider for the Hollywood neighborhood. AT&T also has service locally, but their top speed at most buildings is only 100 Mbps, which is half of Spectrum's minimum offer.
Are there any alternatives to Spectrum in Hollywood?
AT&T is the only major alternative to Spectrum for internet and TV service in Hollywood. A smaller company called Starry Internet started offering 200 Mbps internet service in Hollywood in 2018, but they only serve larger apartement buildings. You can check for Starry service here.
What is the average internet speed in Los Angeles?
According to ConnectCalifornia analysis of public speed test data, the average speed test recording in Los Angeles in 2020 was 50 Mbps.