Best Internet-Only Plan Compare Los Angeles Internet Plans
AT&T Internet offers fiber-backed internet service throughout Los Angeles. However, the speed varies widely based on location.
Areas with fiber lines like Silverlake and Echo Park have speeds up to 1,000 Mbps download and upload, making it the fastest residential internet in Los Angeles.
Recommended internet-only deal

We currently recommend the AT&T Fiber Internet 300 plan for homes in Los Angeles with four or fewer people. The speed of this plan has been tripled as of 2021, while the pricing has remained the same.
Note that the price does not include the equipment fee or any add-on services like HBO or TV. Final pricing for Internet-only service is currently discounted at $45 per month including equipment fees. This promotion is good for one year.
300 Mbps is enough to handle multiple HD Zoom calls at once, and can easily support a home office working with large files as well. For reference, a 4K video stream needs around 15–20 Mbps of bandwidth. Therefore, this plan can handle streaming HD or 4K Netflix to 2–3 screens on top of the ambient bandwidth needs of a cloud-connected home security system or 1–2 home office setups.
The only users who should consider faster AT&T fiber plans are homes with more than four people, or those with home offices that specifically need the ability upload large files like video very quickly. That said, uploading a 4GB YouTube video on AT&T 300 should only take a couple minutes, compared with 20 minutes to an hour on older DSL connections.
Promotional deal: $35/month
Standard rate: $55/month
Fees: $10/month Wi-Fi router fee.
Order by Phone: (833) 772-1423
Order Online
Recommended AT&T TV and Internet Bundle

Starting mid-2021, AT&T no longer offers bundled Internet + TV discounts for the Los Angeles area. However, they have released a variety of cheaper TV options.
AT&T TV Choice is our top pick for families and those who need regional sports channels. It's a good budget pick for catching Dodgers games and other relevant local teams.
However, this plan does not have NFL access — the only way to get NFL with AT&T is to subscribe to DirecTV, a satellite TV provider which AT&T currently owns and operates. DirecTV offers by far the widest premium sports coverage of any TV option on the market, and is the only way to get NFL Sunday Ticket.
Order by Phone: (833) 772-1423
Order Online
AT&T Internet Plans in Los Angeles
Internet 25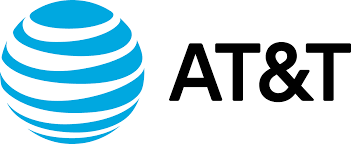 Speed in Los Angeles: 25 Mbps download, Variable Upload
Price in Los Angeles: $45/month (discounted from $55)
AT&T IPBB plans are the default offer in much of Los Angeles, particularly in older multi-family buildings. The plan is an alternative to Spectrum, but the speeds are about half the download and upload offered by cable. Therefore, if this is the only plan available at your address, we suggest going with Spectrum instead.
Order Plan
Fiber Internet 300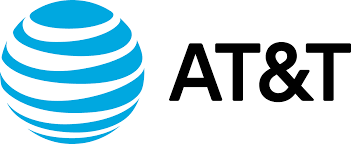 Speed in Los Angeles: 300 Mbps download, 300 Upload
Price in Los Angeles: $35/month (discounted from $55)
AT&T Fiber Internet 300 is the entry-level fiber internet tier in Los Angeles. This plan used to be capped at 100 Megabits per second, but has been boosted up to 300 Mbps starting in 2021. This is the best plan for most homes with fewer than four people.
Order Plan
Fiber Internet 500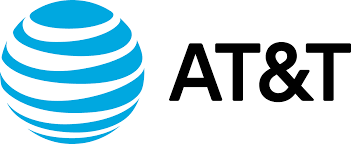 Speed in Los Angeles: 500 Mbps download, 500 Upload
Price in Los Angeles: $45/month (discounted from $65)
AT&T Fiber Internet 500 is a strong upgrade option, however we find that most users don't notice the difference between speeds above 200 Mbps download and upload unless they're a "power user" working with large files. Home offices and large families of 4+ should consider this plan to avoid congestion and power a large full-home Wi-Fi system.
Order Plan
Fiber Internet 1000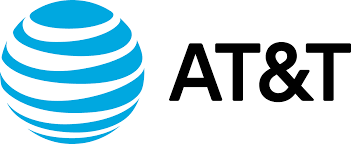 Speed in Los Angeles: 940 Mbps download, 880 Upload
Price in Los Angeles: $60/month (discounted from $80)
AT&T Fiber Internet 1000 is the fastest plan offered by AT&T in Los Angeles, and the fastest consumer-grade internet connection currently available in city limits. The only other provider offering this speed locally is Ting (launching in Culver City in 2021). Spectrum claims to offer gigabit speeds in Los Angeles, but they don't offer upload above 35 Mbps. AT&T 1000 has 880 Mbps upload speeds, which is effectively gigabit and more than 25 times the maximum offered by Spectrum locally.
Order Plan
AT&T internet in Los Angeles: a tale of two cities
AT&T has two networks for internet service in Los Angeles: a Fiber-to-the-Home network (called "AT&T Fiber") and a Fiber-to-the-Node network (called "AT&T DSL", or "AT&T IPBB").
Between these two networks, AT&T has 100% availability within LA city limits.
Their fiber network is available to around 30% of Los Angeles, while the other 70% of the city falls back to the older DSL or "IPBB" service.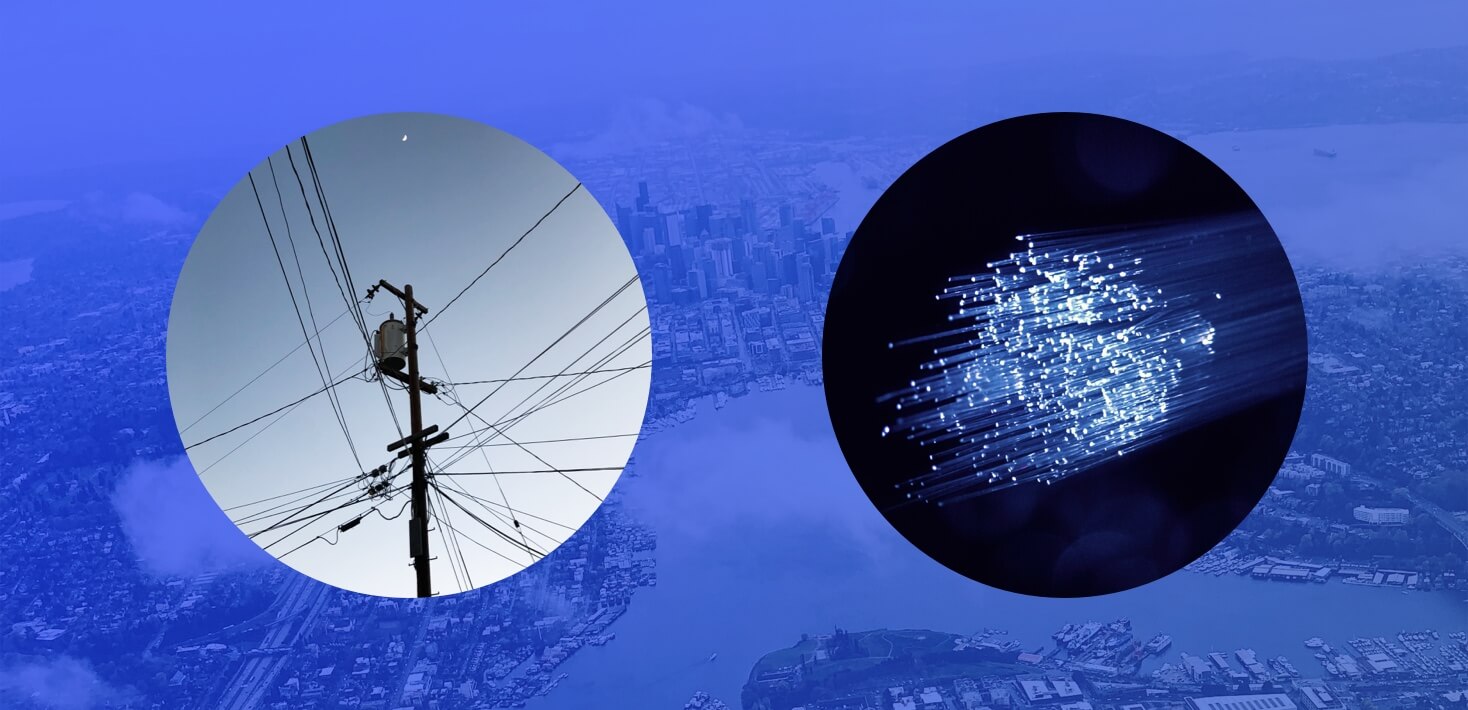 The reason this matters is because while both networks cost the same price, AT&T Fiber has speeds up to 1,000 Mbps, while AT&T DSL is only 25–100 Mbps.
In some parts of the city, the speed is even lower — some locations we've tested in Los Feliz don't even reach 1 Mbps advertised price.
Speed tests results for AT&T in Los Angeles show that overall performance is below advertised pricing by around 15–25% for most copper-line buildings. However, this is normal for internet providers and is often due to home Wi-Fi issues more than the hardline connection quality.
AT&T internet-only plans
| Plan Name | Download Speed | Promo Price | Final Price |
| --- | --- | --- | --- |
| Internet 25 | 25 Mbps | $45/mo | $55 |
| Fiber Internet 300 | 300 Mbps | $35/mo | $55 |
| Fiber Internet 500 | 500 Mbps | $45/mo | $65 |
| Fiber Internet 1000 | 940 Mbps | $60/mo | $80 |
While AT&T Fiber plans from 300–1,000 Mbps have unlimited data, AT&T's IPBB or DSL internet-only plans have a data limit of 1 Terabyte.
Most customers won't have an issue with this, but if you stream hours of HD video daily in a family home, it can add up and result in overage fees (they charge by the GB once you exceed the cap). If you use more than 1 TB of data monthly, Spectrum is again a better choice, since they don't cap usage.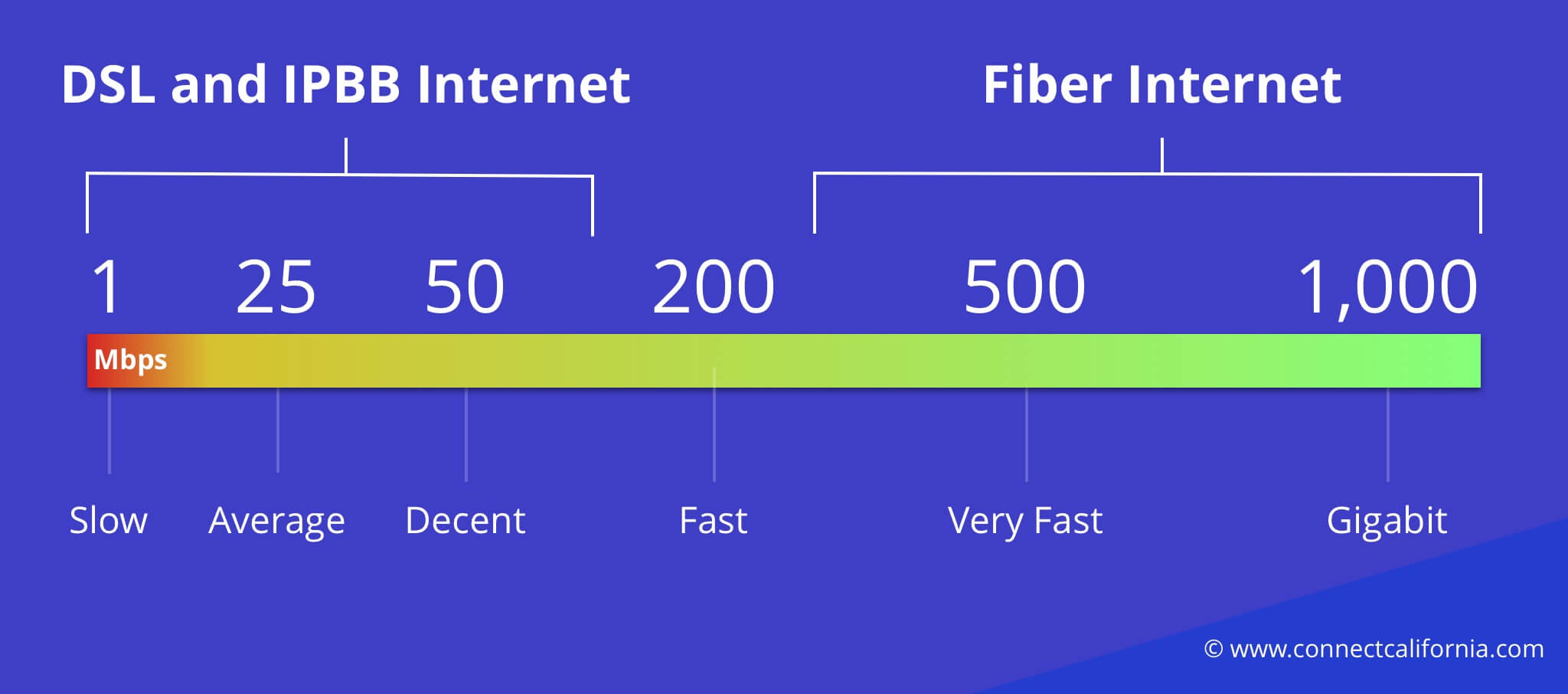 Thankfully, they do not require a contract, so you can simply cancel service at any time if the service doesn't live up to the advertised performance.
AT&T TV Plans
AT&T has a dizzying array of television options, including "AT&T TV," DirecTV, AT&T TV NOW, U-Verse, HBO GO, and their streamed HBO product (which comes in two sub-categories).
As of 2021, the primary television product they're pushing is "AT&T TV," which is very similar to a cable bundle, but is delivered over-the-top via your AT&T internet connection.
At this time, the pricing is extremely low for AT&T TV. However, the price goes up dramatically after the first year, and it requires a two-year contract… so by the time all is said and done, you're paying more than a hundred dollars on most plans, outside of your internet cost.
With all that in mind, we do not recommend the service unless you have AT&T internet already and no other way to get your regional sports fix.
If you need NFL Sunday Ticket, the only way to do so is still by subscribing to AT&T's satellite TV service, DirecTV. You can get $10/month off if you bundle it with internet.
AT&T Subsidized Internet Plans for Low-Income Los Angeles Households
AT&T offers subsidized internet plans for Los Angeles residents who fall within certain income limits. The program is called "AT&T Access."
In Los Angeles, they verify income by only offering the service to households that participate in these existing state and government programs for low-income assistance:
Supplemental Nutritional Access Program (SNAP)
Supplemental Security Income (SSI)
During the Covid-19 crisis, AT&T has expanded the program to include households that participate in these programs:
National School Lunch Programs
Head Start Programs

During Covid-19, they also have expanded access in Los Angeles to households with low income that do not participate in specific programs. The income requirements are as follows:

1 household member: maximum income $17,226/yr.
2 household member: maximum income $23,274/yr.
3 household member: maximum income $29,322/yr.
4 household member: maximum income $35,370/yr.
5 household member: maximum income $41,418/yr.
For larger households, see their official site or view our guide to all Los Angeles budget internet plans here.
| Plan Name | Speed Down/Up | Monthly Price | WiFi Fee |
| --- | --- | --- | --- |
| AT&T Access 10 | 10/Variable Mbps | $10/mo | $0/mo |
---
Frequently Asked Questions
Can I bundle AT&T internet with AT&T mobile service?
AT&T internet customers can bundle with mobile, but it will only save around $10/month on the final bill. Promotions come and go for this type of bundle, but we've yet to see one that made it worth considering.
Do I have to have a landline to get AT&T Internet?
AT&T no longer requires customers to have a landline phone in order to subscribe to DSL internet service.
Is AT&T U-Verse still available in Los Angeles?
AT&T U-Verse is still available for existing customers in Los Angeles, but they have been working on removing the product for more than a year. Therefore, new customers cannot sign up, and existing customers cannot get equipment upgrades. If you're a U-Verse customer, chances are you've been getting some mail from AT&T about switching to their new AT&T TV product. As of 2021, U-Verse boxes are outdated by 5+ years and a common source of technical problems for legacy customers.