Compare plans in Silverlake Internet alternatives in Silverlake
The Silverlake neighborhood in Los Angeles has two widespread internet options worth considering: AT&T Fiber and Spectrum cable.
AT&T Fiber is the best choice for most homes in Silverlake. The service is symmetrical gigabit, which means that you get gigabit-range download and upload speed. Spectrum is the other widely-available option — as of 2023, they offer upgraded Mbps cable service for $/month. Both providers charge 10-20% more after the first 12 months of service.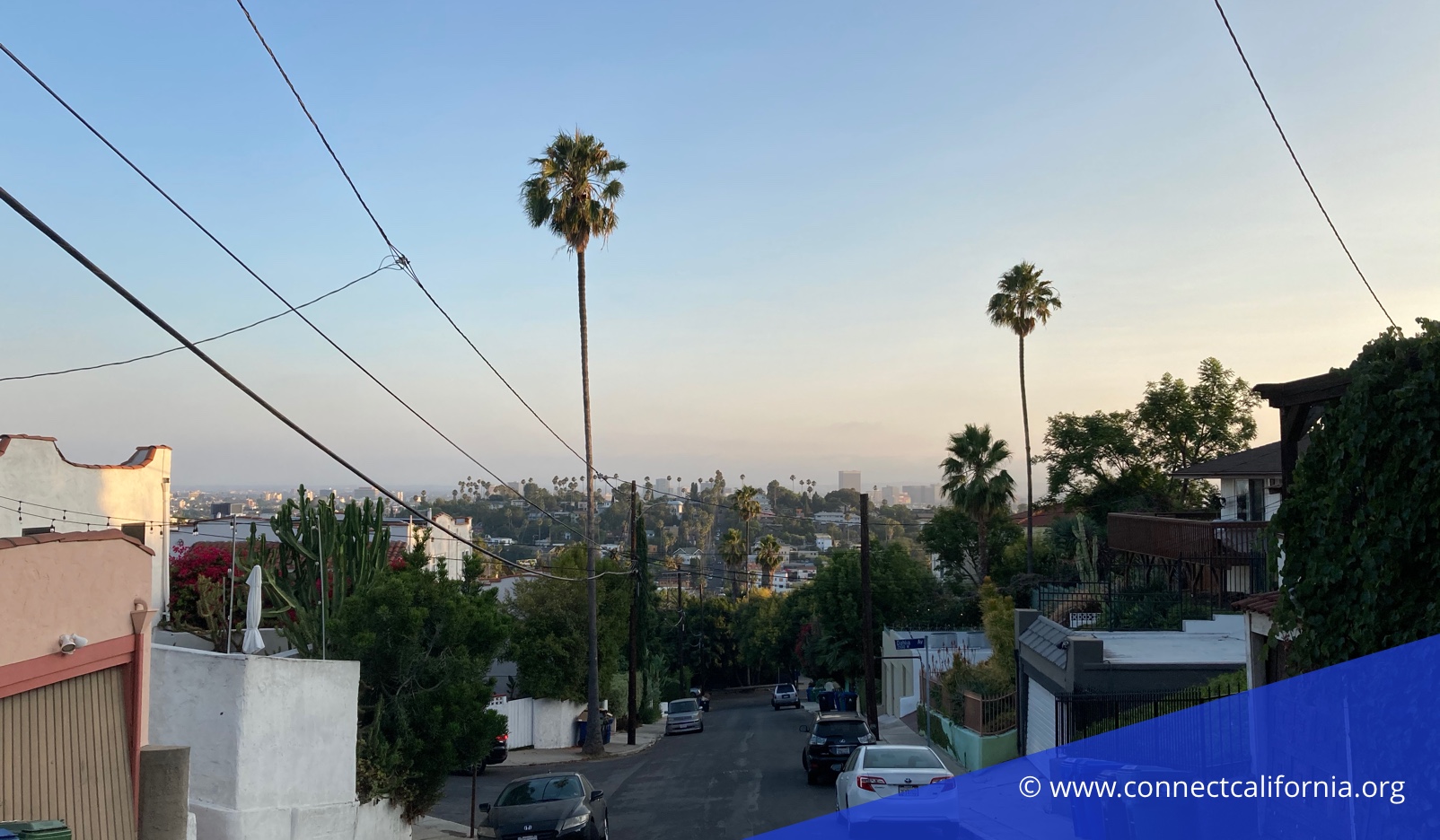 Here is a summary of the internet providers currently servicing Silverlake. In addition to AT&T Fiber and Spectrum, there are a few internet alternatives worth considering:
AT&T Fiber: Fastest internet option in Silverlake. However their TV plans are absurdly expensive and require a contract.
Spectrum cable: Best budget option, with better TV and sports options. No contract needed for TV.
Starry Internet: Best alternative option. Fast and affordable 200/200 internet service, but no TV options.
Earthlink: Earthlink resells AT&T Fiber in the area, but you deal with Earthlink's customer service instead of AT&T. Their support is not any better than AT&T according to the latest customer ratings, so this is not recommended.
Sonic.net: Sonic is a well-regarded local internet company in California. In Silverlake, they resell on AT&T's network similar to Earthlink. However, the customer service is excellent, and worth the higher monthly price if you're a power user who wants responsive support.
Basic Internet Plans in Silverlake
The primary internet plans from AT&T Fiber and Spectrum in Silverlake compare as follows:
| | AT&T Fiber | Spectrum |
| --- | --- | --- |
| Starting Price | $/mo. | 49.99/mo. |
| Download Speed Range | Up to Mbps | Up to 300 Mbps |
| Data Cap | | Unlimited |
| Network Type | Fiber (FTTH) | Cable |
| Contract | | Contract-Free |
The key comparison points for the most common internet-only plans are as follows:
| Plan Name | Speed Down/Up | Promo Price | Final Price |
| --- | --- | --- | --- |
| Spectrum Internet | 300/10 Mbps | $49.99/mo | $79.99 |
Internet plans from AT&T and Spectrum tend to be comparable in terms of price. However, this changes when you get into TV bundles. AT&T's TV offerings are complex and expensive, and require you to sign a two-year contract to get service.
Spectrum doesn't require a contract and has better NFL access, but it's still expensive compared to subscribing to streaming services. Most households should simply get internet-only and get TV, phone, etc. "over the top" of the internet connection.
Neither Spectrum nor AT&T use data caps in the LA area. This means you can stream as much video as you like without worrying about getting charged overage fees for it, which is becoming a bit of a problem with other providers like Xfinity.
AT&T Fiber plans in Silverlake
AT&T offers the following plans in Silverlake, but note that they only offer one plan at each building (which will be the same price as elsewhere in the city, but at the fastest speed they can provision to your address).
| Plan Name | Download Speed | Promo Price | Final Price |
| --- | --- | --- | --- |
| Internet 25 | 25 Mbps | $55/mo | $65 |
| Fiber Internet 300 | 300 Mbps | $55/mo | $55 |
| Fiber Internet 500 | 500 Mbps | $65/mo | $65 |
| Fiber Internet 1000 | 1000 Mbps | $80/mo | $80 |
| Fiber Internet 2000 | 2000 Mbps | $110/mo | $110 |
| Fiber Internet 5000 | 5000 Mbps | $180/mo | $180 |
More information on AT&T plans in Los Angeles is available here.
Spectrum plans in Silverlake
Spectrum has lower speeds than AT&T in Silverlake (particularly when it comes to uploads), but it's still a perfectly acceptable service for most users. Since most buildings in the neighborhood (and the Greater Los Angeles area for that matter) are wired for both services, it's common for customers to switch back and forth when they have issues with price increases from their provider.
| Plan Name | Speed Down/Up | Promo Price | Final Price |
| --- | --- | --- | --- |
| Spectrum Internet | 300/10 Mbps | $49.99/mo | $79.99 |
| Spectrum Internet Ultra | 500/20 Mbps | $69.99/mo | $99.99 |
| Spectrum Internet GIG | 1000/35 Mbps | $89.99/mo | $119.99 |
More information on Spectrum plans in Los Angeles is available here.
Internet alternatives in Silverlake: Starry Internet, Earthlink, and Sonic
Silverlake has a few alternatives, which can be particularly attractive if you've been in the neighborhood a few years and are burnt out on issues with Spectrum and AT&T.
For more information on internet alternatives and smaller providers in the area, see my page on Spectrum and AT&T alternatives in LA.
Starry Internet
If you're in an apartment building, you might be able to get Starry Internet's 200 Mbps download/upload internet service for a flat $50. Starry has only been operating in Los Angeles since 2018 or so, but has good reviews so far and is the only provider locally that doesn't hike up the rate after your first year.
Starry is internet-only, meaning that you can't bundle TV and phone with it like you might with Spectrum or AT&T. For most people, this is honestly not an issue — most TV subscribers can save money by "cutting the cord" and subscribing to the content they actually watch directly over streaming services like Fubo or Hulu.
Starry is only available to apartment buildings in Silverlake (and just a few) because it's a "fixed wireless" service. Fixed wireless is provided by beaming service to the building via a device on the roof, rather than sending it over phone, cable, or fiber lines on telephone poles, which is the norm for larger providers like A&T and Spectrum.
Earthlink
Earthlink is a reseller of AT&T service, meaning that you can purchase the same gigabit speed in Silverlake and go through Earthlink for customer service. They've been spending a lot to advertise this option, but we don't currently recommend it. The price is higher than if you go to AT&T directly, and the customer service is around the same quality.
From what we can tell, Earthlink is primarily being marketed to older people who are frustrated with AT&T but don't have another option at their location. Earthlink is actually able to offer data-cap-free service on DSL, so it makes sense as an alternative… but not in Silverlake.
Sonic
Sonic is a well-regarded provider in California that's known for competing aggressively with the "incumbent" telecom providers like AT&T. In Los Angeles, Sonic is provided over AT&T fiber and DSL lines, similar to Earthlink. However, Sonic has two things going for it that make it worth considering for internet service in Silverlake:
Excellent customer service. Sonic has 3.5 stars on Yelp and similar strong ratings across platforms. AT&T, meanwhile, struggles to maintain one star.
Power user support. If you check out Sonic's forums, you'll see that there's an active community of users who care deeply about the quality of their internet and the support for advanced use cases like running servers or IoT devices. While you still have to use the AT&T router for Sonic fiber service in Silverlake, Sonic is much easier to reach when you need help configuring or troubleshooting your home network.
5G internet service options in Silverlake
Both T-Mobile and Verizon offer 5G home internet service in Silverlake. However, due to the hilly terrain and patchy installation density of small cell towers, most residents either can't get the service… or shouldn't consider it over more reliable wired service.
Like most central LA neighborhoods, hundreds of 5G small cell towers have been installed in the Silverlake area over the past few years, commonly integrated with streetlights and other municipal "street furniture".
AT&T vs Spectrum TV options in Silverlake
AT&T's TV offers are mostly in the form of streaming service, offering very low up-front costs. However, they the price tag rises dramatically after the first year on most plans, and commonly features a 1–2 year contract requirement.
For these reasons, most Silverlake residents are better served by cord-cutting services like Netflix, Roku, or by a traditional cable TV company like Spectrum.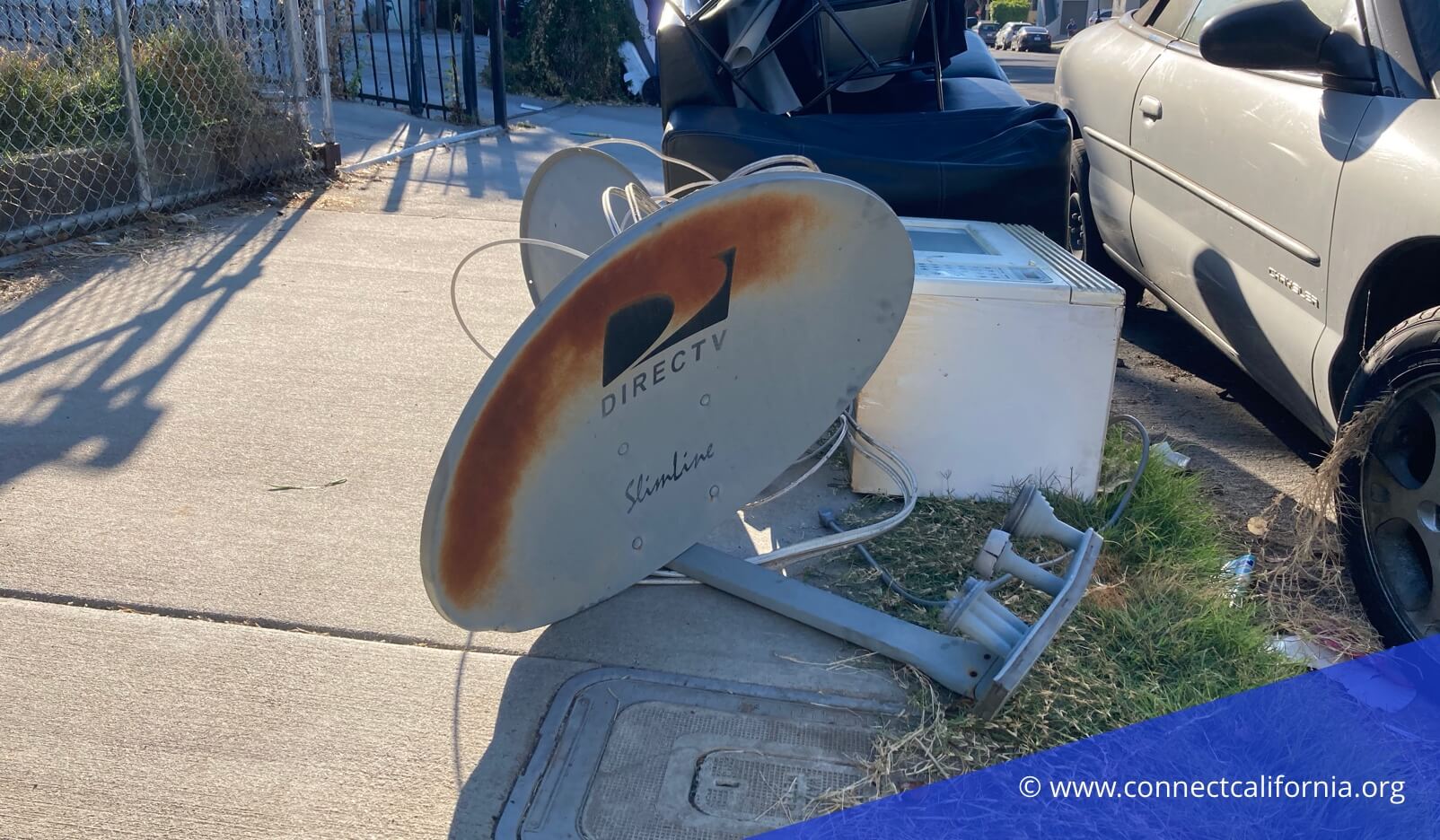 DirecTV was extremely popular prior to the cord-cutting revolution, as it provided more or less the only alternative to Spectrum cable in LA. As such, you'll see them plastered like barnacles on rooftops and terraces all around the neighborhood, particularly in more run-down buildings. You'll also see sales fliers plastered on poles all around the neighborhood, since they pay a high commission to anyone who can get them a new customer (with a particular focus on the Hispanic market).
However, these days, it's not very competative as a TV service. In fact, building owners in Silverlake usually remove AT&T DirecTV dishes when renovating apartments.
Spectrum cable isn't earth-shattering, but it provides basic cable selections including local sports at much more reasonable price-points, and with a lower lifetime cost over 2–5 year subscriptions.
Silverlake internet recommendations for home offices
If you're working out of a home office and regularly move large files such as video files, you'll need strong upload speed for your home office.
Upload speeds are often glossed over in internet plan ads, because they are usually much lower than the download speeds.
Most internet users download much more than they upload — primarily to stream video entertainment on services like Netflix.
However, if you're moving video files up to the internet, for example when uploading to YouTube, the upload speed makes a big difference.
For example, a 350 MB video file would take around five minutes to upload on a 10 Mbps upload (which is normal for cable providers like Spectrum). On a fiber connection like AT&T or Sonic, you're looking at only two seconds.
Therefore, fiber is always the best choice for anyone who uses their internet for work, as you'll likely need to move large files, hold stable video conferences, and other upload-intensive activities.
---
Frequently Asked Questions
Does Silverlake, Los Angeles have fiber internet?
Silverlake has fiber internet through AT&T, who did a neighborhood-wide fiber buildout in the mid-late 2010s. AT&T's internet plans in Los Angeles range from 300–940 Mbps download and upload, making them a good choice for home offices and video work.
What is the cable company in Silverlake?
Spectrum is the cable company in Silverlake. They have 300, 500, 1,000, 2,000, and 5,000 Mbps plans offered in the neighborhood.