Compare plans in Los Feliz Internet alternatives in Los Feliz
The Los Feliz neighborhood in Los Angeles has two primary internet options: Spectrum cable and AT&T.
As of 2023, AT&T fiber coverage is still sparse within Los Feliz. Therefore, Spectrum is the fastest and most reliable option wired to most buildings.
AT&T fiber plans have the fastest speeds offered within Los Feliz — however, it is only available to a limited part of the neighborhood, mostly in the central Los Feliz blocks around Hillhurst avenue between Franklin and Los Feliz Boulevard.
AT&T internet is available to all buildings in Los Feliz, but you should really only get it if you can get the fiber plans. Their slower DSL or "IPBB" plans max out at around 100 Mbps (if you're lucky) and have data caps that make them difficult for streaming. Service is closer to 100 in central Los Feliz, but can be much lower — even less than 1 Mbps — in some areas north of Franklin.
A less well-known internet provider, Starry Internet, has also been expanding in Los Feliz in 2023. However, their coverage is limited to apartment buildings — and mostly newer ones, since older buildings tend to have exclusive deals with Spectrum, or no interest in letting another provider into the units. If you are in a building with more than 10 units, it's worth checking to see if they have service.
To summarize, the internet providers in Los Feliz are:
Spectrum: best availability for basic cable internet.
AT&T: fastest plans, but only if you can get their fiber plan.
Starry Internet: cheap and high-speed alternative for larger apartment buildings.
Sonic: reseller on AT&T network, but with better customer service and no data caps (and higher prices).
Earthlink: reseller on AT&T network, but with more add-ons like email and no data caps (also more expensive, and not recommended due to Sonic being local and having better customer service for same benefits).
Step one: determine options at your specific building or apartment
We'll recommend specific internet plans available in Los Feliz below.
First, you should follow this step-by-step to determine which of these providers can service your building:
Check for AT&T Fiber. Call (833) 438-1016 or use online address check to determine if you can get their fiber service. Be sure to ask for the 300 Mbps Fiber-to-the-home plan. If they don't have that specific service available, hang up before they start trying to sell you on a lower-quality plan.
Check for Starry Internet. Starry also has limited availability in Los Feliz, but if you can get them, the price is much lower for a plan that's comparable to Spectrum in terms of performance. You can check your address online here.
Check for Spectrum. If neither of the above are available, Spectrum is probably the fastest service you'll get. We recommend the 300 Mbps internet-only plan for most people. They also offer TV bundles, but as with all cable companies, it's really only a good deal if you watch a lot of local sports. You can contact them via the number at top of this page. Sign up for Spectrum here.
At this point, you know exactly what your best option is (if any) from each of the main providers.
You don't need to check for Sonic or Earthlink, because they have the exact same speeds as AT&T. They simply offer better customer service on the same network, for a slightly higher monthly price. (They also remove the data caps, but you're better off with Spectrum at that point, who also does not cap data use.)
Best internet plans in Los Feliz
| | AT&T Internet | AT&T Fiber | Spectrum |
| --- | --- | --- | --- |
| Starting Price | $55/mo. | $/mo. | 49.99/mo. |
| Download Speed Range | Up to 300 Mbps | Up to Mbps | Up to 300 Mbps |
| Data Cap | Unlimited | | Unlimited |
| Network Type | DSL or IPBB (FTTN) | Fiber (FTTH) | Cable |
| Contract | Contract-Free | | Contract-Free |
Spectrum and AT&T plan recommendations for Los Feliz
Most residents of Los Feliz will purchase the Spectrum 300 Mbps internet-only plan. It's the best affordable option that has universal availability in the neighborhood at this time.
In Los Feliz, it is commonly compared to AT&T's base 100 Mbps internet plan. Here are the key price and speed metrics for both plans:
| Plan Name | Speed Down/Up | Promo Price | Final Price |
| --- | --- | --- | --- |
| Spectrum Internet | 300/10 Mbps | $49.99/mo | $79.99 |
| Fiber Internet 300 | 300/300 Mbps | $55/mo | $55 |
Here's a rundown of all current Spectrum plans in Los Feliz:
| Plan Name | Speed Down/Up | Promo Price | Final Price |
| --- | --- | --- | --- |
| Spectrum Internet | 300/10 Mbps | $49.99/mo | $79.99 |
| Spectrum Internet Ultra | 500/20 Mbps | $69.99/mo | $99.99 |
| Spectrum Internet GIG | 1000/35 Mbps | $89.99/mo | $119.99 |
AT&T has two networks in Los Feliz: DSL and fiber. Their DSL plans have extremely low speeds compared to Spectrum.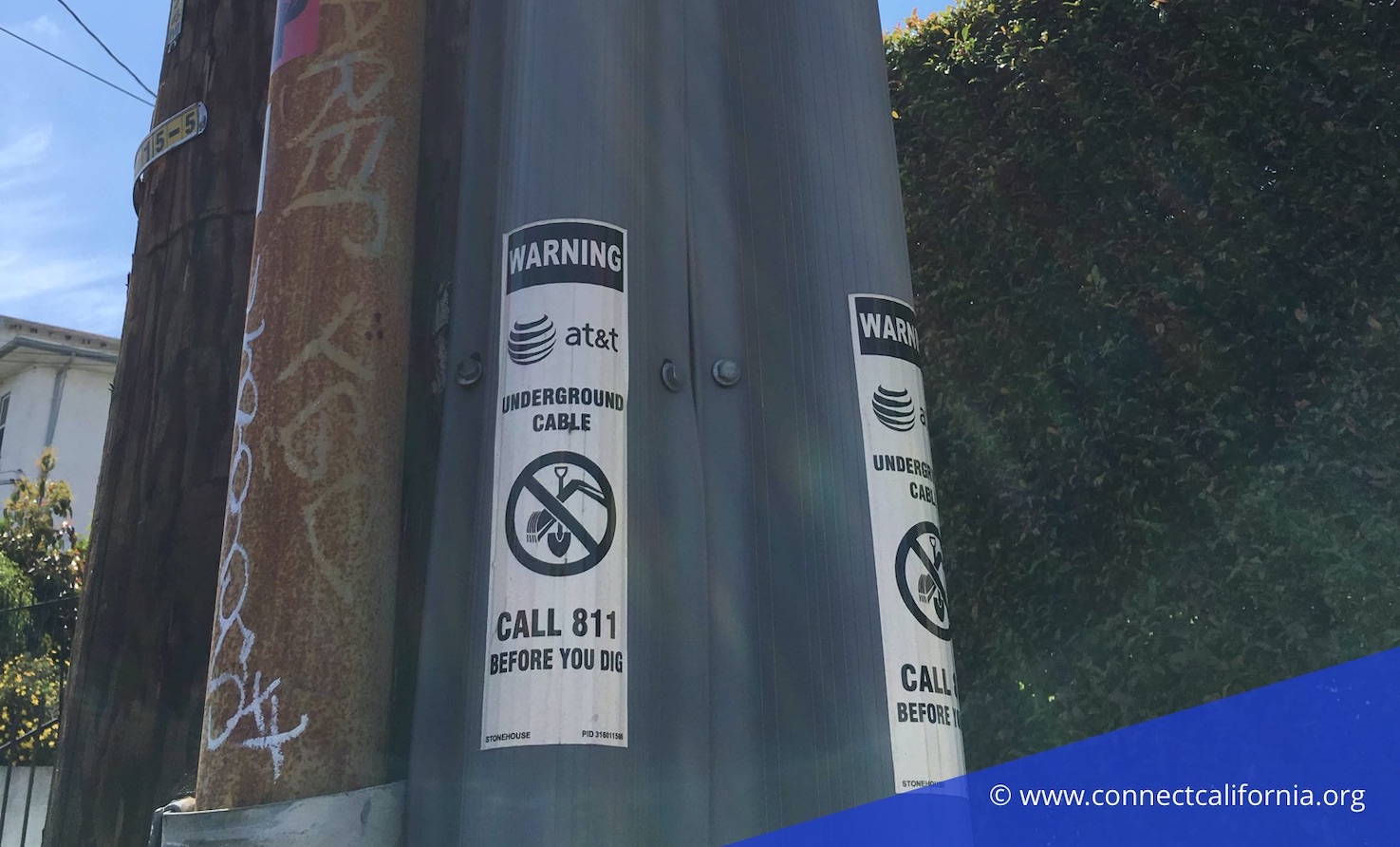 In some areas of west Los Feliz, the maximum speed they offer is less than 1 Mbps. (That is 1/1000th of the fastest speed in fiber service areas, and isn't even enough for streaming Netflix.) It is faster in central to south-east Los Feliz, but still can't exceed 75–100 Mbps at most locations.
AT&T only offers one plan to each service location, and it will be the fastest speed they can achieve at your building from the following:
| Plan Name | Download Speed | Promo Price | Final Price |
| --- | --- | --- | --- |
| Internet 25 | 25 Mbps | $55/mo | $65 |
| Fiber Internet 300 | 300 Mbps | $55/mo | $55 |
| Fiber Internet 500 | 500 Mbps | $65/mo | $65 |
| Fiber Internet 1000 | 1000 Mbps | $80/mo | $80 |
| Fiber Internet 2000 | 2000 Mbps | $110/mo | $110 |
| Fiber Internet 5000 | 5000 Mbps | $180/mo | $180 |
Starry Internet only offers one plan, but it's a good mix of value for money: 200 Mbps download and upload, for a $50/month flat rate.
Note that both Spectrum and AT&T will raise the cost of service after the first 12 months of your subscription. This is annoying, and very common with internet providers.
Starry currently does not raise pricing, making it much easier to predict the price you'll pay over multiple years.
Issues with internet in apartment buildings in Los Feliz
Los Feliz has a lot of historic LA charm, and that includes many blocks of motel-style courtyard apartment buildings, particularly along Franklin and close to the Griffith Park entrance.
Apartment buildings in Los Feliz often only have one internet option, since the building owner doesn't want multiple providers coming into the building and drilling holes to place inside wiring.
Some building owners have allowed wireless providers like Starry Internet to come in and build service to units from a rooftop reception device. But for the most part, if you're in an apartment building in Los Feliz, Spectrum cable is going to be your only option. What's more, you may face reduced speeds due to issues with the building wiring. Sadly, landlords have little incentive to fix this type of thing, and generally the only solution is to move to a better building.
What is the fastest internet option in Los Feliz?
AT&T's 5000 Mbps fiber internet plan is currently the fastest internet service offered in Los Feliz. However, it has very limited availability. The fastest speed available to most buildings in the neighborhood is 940 Mbps "gigabit" service from Spectrum. However, while AT&T offers download and upload speeds up to 5,000 Mbps (5 Gbps), Spectrum upload speeds cap out around 35 Mbps. This is because they use older cable lines, and they simply don't have the capacity to carry 1000 Mbps in both directions.
That said, upload speed only really matters if you are doing a lot of working from home, uploading large files, or streaming in high definition from a home studio.
Will AT&T expand fiber service in Los Feliz?
AT&T has been rapidly expanding fiber service in Los Angeles from 2016–2019. However, they've slowed down in 2023. This is for two reasons:
FCC requirements fulfilled. AT&T agreed to expand fiber service as part of their merger with DirecTV in 2015. They have now exceeded that obligation, and are not required to invest in more fiber infrastructure.
5G home service is coming. Small cell towers for 5G wireless service have been popping up rapidly in Los Angeles, and some areas near downtown even have 5G home internet available from Verizon. This technology is expected to dramatically reduce the cost of building out high-speed infrastructure in "the last mile," and as a result, most large internet providers have paused fiber expansions to focus on 5G investments.
Internet alternatives in Los Feliz
If you've had a bad experience with Spectrum and AT&T and don't want to use either provider, and can't get Starry in your building, there a few back-up options worth considering:
Sonic: Sonic is a well-regarded local internet provider operating in California. They offer a "reseller" service in Los Feliz on AT&T's network. This means that you can get Sonic service in Los Feliz using the same lines as AT&T, but with much better customer service and no data caps. While it costs more than going to AT&T directly, this can be a great choice if your issue with AT&T is their customer service, rather than the infrastructure itself.
Mobile hotspots: mobile coverage is very strong in Los Feliz, and while they don't yet have 5G home internet service, you can have a reasonably good experience using hotspots for home WiFi from companies like Verizon. This is really best as a short-term solution though, since hotspots have data caps and aren't as reliable as wired internet service.
5G home internet in Los Feliz
Verizon and other carriers have been piloting home 5G in Los Angeles starting in 2020, and as of 2023 it's widely available in neighborhoods including Los Feliz. The key issue with the service is reliability; the connection is dependent on local small cell towers, and can be disrupted by weather and heavy usage. The service is also known to have issues with work-related software like VPNs, making it a no-go for home office workers.
---
Frequently Asked Questions
Who is the cable internet provider for Los Feliz?
Spectrum offers cable internet service throughout Los Feliz. Their plans start at 300 Mbps locally.
Does Los Feliz have fiber internet?
Los Feliz has some fiber internet coverage from AT&T, but only to select locations in the central Los Feliz blocks around Hillhurst avenue between Franklin and Los Feliz Boulevard.