Like most internet companies, Spectrum increases the bill by as much as 60% after the first year of service.
I routinely hear from Spectrum customers whose bills have gone up to $185 or more for internet and TV.
To make matters worse, the company has also raised its standard rates for existing customers by another $5 in 2023.1
All these bill hikes are frustrating when the cheapest plans for new customers start under $50.
Fortunately, Spectrum deals for existing customers are possible. I've tested and confirmed each discount option below. In fact, I currently pay $0 per year for home internet by using a combination of these tricks to keep the bill down.
Depending on the approach you choose, expect to spend between thirty minutes and two hours to achieve savings of $5–45 per month.
How to lower your Spectrum bill
In this post, I'll show you nine ways to lower your Spectrum bill as an existing customer:
Don't skip number five. It's a solid last-ditch option if you have a spouse or roommate.
Want to see some success stories? Skip to the bottom to hear about reader experiences calling in to Spectrum to negotiate lower rates themselves.
Willing to switch providers for a cheaper price? AT&T Fiber has been expanding in Spectrum's service area. Their base plan is almost half the price of comparable plans from Spectrum. In New York, it's also worth checking with Verizon Fios as an alternate service.
Don't have a free afternoon to spend on the phone? Consider a bill reduction app or service. Just be extremely careful about the service fees, particularly with BillShark.
As a former call center company worker myself, I know a thing or two about navigating Spectrum's signup process and finding hidden deals. It takes time, but they do exist — even in 2023.
Before we start, be aware that this is a time-consuming process. It's not guaranteed to work. In fact, about half of the mail I get about this post is people reporting that they couldn't get a deal, even after several calls.
But if you've got some free time today and you want to save $130 or more over the next year — keep reading.
Here are some quick fixes to get your started:
Switch to a cheaper Spectrum alternative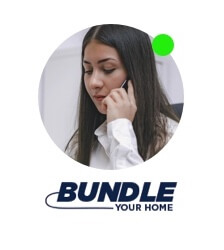 Call our partner agent at (833) 438-1033 for live help choosing the cheapest Spectrum alternative. They can compare options at your address and advise which is best for your needs.
Spectrum alternatives like AT&T and Earthlink are building fiber rapidly, thanks to increased demand for fast home internet post-pandemic.
As a result, you might be able to cut off Spectrum and switch to a faster, cheaper internet or TV provider.
The simplest way to discount your Spectrum bill is to stop paying the $5 per month leasing fee to use their default WiFi router.
They're actually surprisingly flexible about this — just purchase your own WiFi router, return the one they gave you when you signed up, and it'll save you $60 per year in leasing fees. As an added bonus, you'll likely get better WiFi since the devices they provide are often used or outdated.
I've written up a step-by-step guide below including some Spectrum-compatible router recomendations. The TP-Link AC1750 is the cheapest reliable model and the one I personally use, but you can also consider a more user-friendly Eero system if you have a large home.
View on Amazon
If you want to cut the cord from Spectrum TV, the best replacement that ticks all the same boxes for sports access and live programming is FuboTV. They are currently offering a free trial so Spectrum customers can sample the service. It's similar to Netflix, but with a focus on sports and live TV and pricing starting at $33–60 per month.
FuboTV Free Trial
Prerequisite: Understand How Spectrum Works
Before we start, you need some basic information about how Spectrum operates.
Like most cable companies, Spectrum uses a tactic called "introductory pricing" to sell internet service. This means that the price they advertise is not the actual cost of service — it's a promotional rate for the first 12 months or so.
Unfortunately, this fact is often downplayed when customers sign up. In fact, if you ask a Spectrum agent what the final price is, they will invariably say: "the standard rate at the time your promotion expires."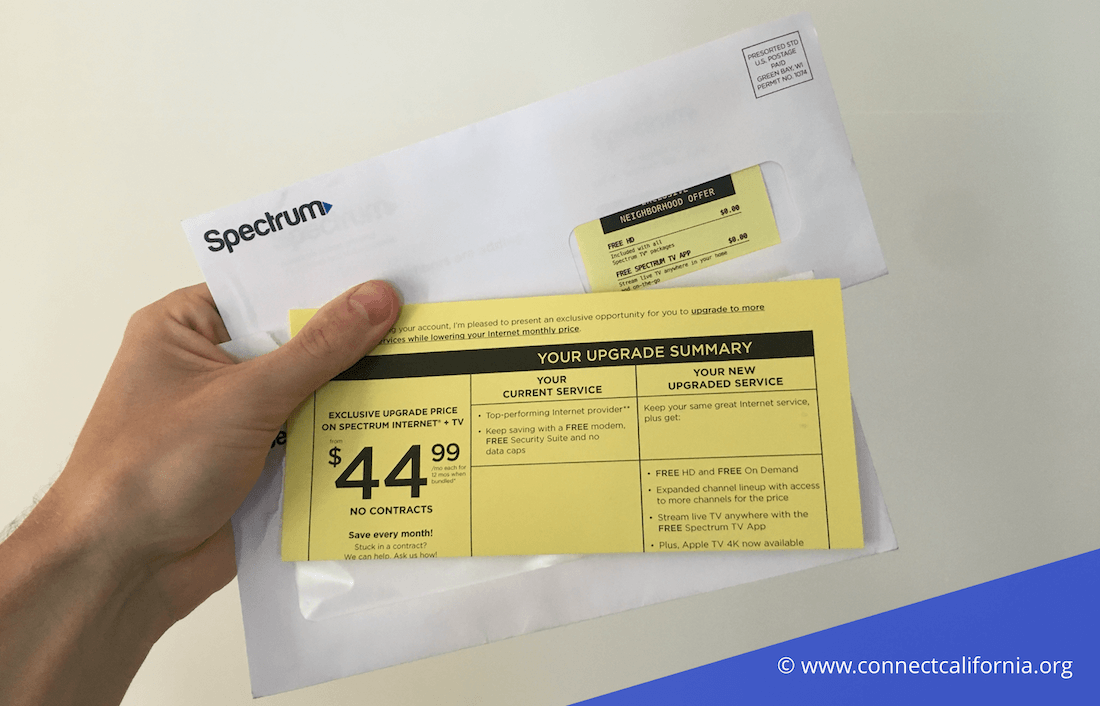 No matter how you ask, they will be hesitant to reveal the standard rate — or the fact that the "standard rate" can change at any time.
This actually happened recently, when Spectrum bumped the base rate for internet-only service to $79.99 from the previous $74.99.

Thanks to this pricing strategy, Spectrum customers often don't realize their intial price is a timed promotion at all. The 33%+ bill jump is a total surprise to them.
The final pricing does eventually show up on bills, so I've been able to track down the current "standard rates":
| Plan Name | Speed Down/Up | Promo Price | Standard Rate |
| --- | --- | --- | --- |
| Spectrum Internet | 100/10 Mbps | $49.99/mo | $79.99 |
| Spectrum Internet Ultra | 400/20 Mbps | $69.99/mo | $99.99 |
| Spectrum Internet GIG | 1000/35 Mbps | $89.99/mo | $119.99 |
The plans are regional, generally divided between their "upgrade" service areas (like the Los Angeles Spectrum area and the standard Spectrum service area (mostly suburbs).
As you can see, you're looking at anywhere from 10–80% price hikes, depending on the promotion you signed up on (these change a few times a year).
This is the primary reason that customer bills go up over time — although there are also instances where Spectrum's "current rate" will go up for your subscription tier, or where extra fees or services might be added to your bill due to clerical errors or changing policies at Spectrum.
In order to get your bill back down, you'll need to remove services, reduce equipment costs, call to negotiate the rate down, and/or re-qualify for a promotional rate. I'll share some details specific to Spectrum in this article, but similar tactics work well with other cable companies like Cox and Xfinity.
You may also want to try and qualify for a subsidized plan, although those plans have much slower speeds and no TV options.
Let's get started:
---

Call and negotiate a lower rate
As covered above, Spectrum bills always go up after the first 12 months, and then creep up from there as regional price changes and fees get tacked on over time.
The solution: call Spectrum and negotiate a lower rate.
The caveat here is long wait times: our readers typically report 45–60 minute wait between the sales agent and the "retention" agent who can actually offer you a deal, resulting in call times as long as two hours.
Customers who were with Time Warner Cable before Spectrum bought them out in 2016 will remember this as a tried-and-true method for reducing costs. Time Warner was very generous with promotional rates, to the point that practically every customer had a unique price for their account thanks to haggling with the TMC call center.
Spectrum has cleaned that up, by enforcing minimum prices and refusing to grant "new customer" pricing for existing customers.
However, you can still reduce the rate by calling, and not just by shaving off TV packages. Here's a step-by-step walkthrough of how to lower your Spectrum bill:
Step 1: Prepare your account information
Before you call, have a bill handy so you can give them your account number and any other necessary information to identify the account.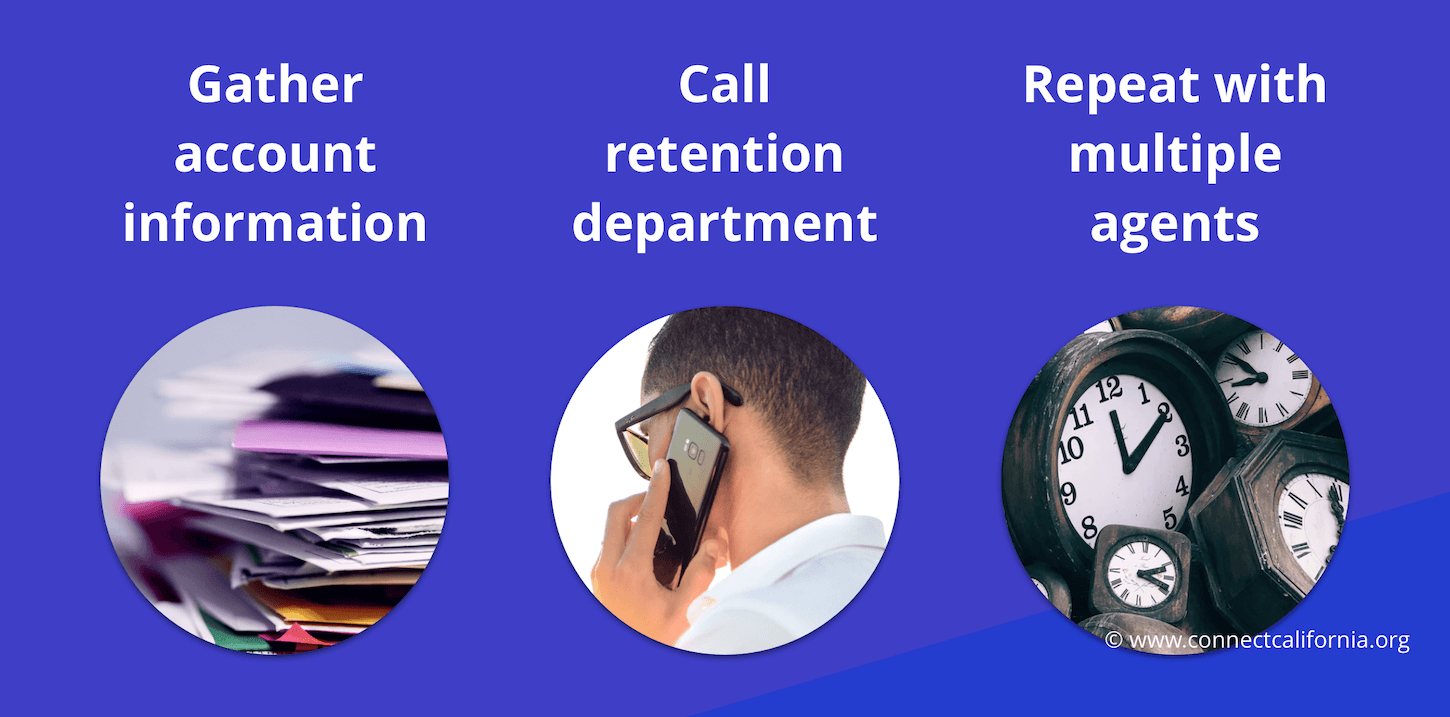 Speaking of accounts, make sure you've paid your most recent bill. They won't reduce the price for you if you don't have an account in good standing.
Also ensure that you have information on competing offers for internet service in your neighborhood — especially if it's a fiber service like AT&T Fiber, which Spectrum has more incentive to undercut on pricing. These can be helpful for convincing Spectrum that you mean business about canceling.
Spectrum outages that impacted you is also a good topic to have dates and notes for, since this can make it seem more likely that you will actually cancel.
Before the call, collect:
Copy of most recent Spectrum bill (paid to date)
Case number for any past disputes you've had with Spectrum
Price and speed for competing internet/cable offers in your neighborhood.
The promo rate you signed up for (you'll be asking them to match this).
Step 2: Call Spectrum customer service at (855) 707-7328
When you call Spectrum, your goal is to:
Convince them that you're going to cancel if they don't give you a better rate.
Navigate their call center correctly so you find an agent who can grant price reductions.
Be polite to them personally, but express frustration about Spectrum the company.
Be exceedingly polite. If you worked in a call center, who would you give promos to: rude customers, or friendly ones? Nice guys finish first in this process.
Finding the right agent is easier said than done.
When you first call, you'll be given prompts to route your call to the right department. You can either go directly to the cancellation department, or go to general customer service.
I recommend that you start with customer service, because they're more likely to transfer you to an agent with pricing power than if you go directly to cancellation.
This part is very important: you need to talk to the customer service or billing agent for at least five minutes before they transfer you.
This ensures that they send you to "retention," rather than simply giving you cancellation information on the spot.
Retention is where you want to be ultimately, because these agents have the best promotional offers and the most power to lower customer pricing. However, sometimes the customer service agent can grant your request on the spot — it depends on the current promotions, and where you call from.
Step 3: Explain your request to Spectrum customer service
Quick Tip
Call in the morning if possible — at the end of the day, call center agents are likely to be exhausted by a long day of angry customers. They may also be given a limited amount of coupons per agent to placate customers, similar to how grocery store employees are often allowed to discount a certain amount of produce each day to keep customers happy.
Start by asking how their day is going and being friendly. Then, start in with the issue:
I'm calling because I'd like to get some help with my bill – my price recently went up quite a bit, and it's more than I can afford. I've been a customer of Spectrum for a long time, and it's frustrating to see that my neighbors get the same service for a much lower rate. Can you tell me about your current promotions, or any other ways that I can reduce the bill?
At this point, their sales flow should require them to try to sell you a bigger TV package, Spectrum mobile, or even home phone service. Hear them out but politely decline to add additional services or increase your internet speed.
Thank you for that, it's helpful to know all the options. Part of the reason I'm calling is because another internet provider is offering me a new customer rate to switch to them. That said, I've been happy with Spectrum and as you can see I've been paying my bill on time for a long time now. Is there a discount you could attach to my internet price to recover the introductory price I was paying? I'd be happy to sign up for automatic billing if there's a bonus for that.
At this point, they will do one of two things:
Tell you there's nothing they can do.
Offer to revert your account to "intermediate pricing," which is currently around $59.99/month for the base internet plan.
For the base 200 Mbps internet-only plan, it's common to be able to argue it down to around $59. The $59.99 price point is an "intermediate" price for entry level plan in some areas.
This is likely to be the best discount you'll get on an internet-only plan, so I recommend you go ahead and accept it if they offer it.
Step 4: Escalate to a manager to check for promo offers
If they can't reduce it, ask to speak to a manager, and politely repeat the above script.
Remember, you are frustrated at Spectrum — not the call center employees.
For the manager, try expressing frustration about the "bait and switch," and say that you weren't made aware of the standard rate when you signed up. This may trigger them to offer a discount, if they believe you are going to submit an FCC complaint.
Step 5: Escalate to retention by requesting to cancel service
If the manager still can't help you, it's time to tell them you want to cancel service.
Telling them you want to cancel — after spending five or more minutes on the phone — should trigger the requirements for transfer to the retention department.
They'll transfer you to a new agent, who ostensibly is going to help cancel your service. However, this agent has access to "retention offers," and will make one last attempt to convince you to bundle more services instead of canceling.
Once again, you need to politely decline, and make one final request:
I understand the introductory rate is for new customers, but if I could at least get closer to it, I'd happily just stay with Spectrum instead of going through all this trouble to switch. Do you have any kind of coupon or promotion you can attach to my account?
This is where it comes down to luck. Some agents, on some days, will have the power to attach a discount. Others will not. In either case, the default is for them to simply allow you to cancel.
If you have the nerves, or are truly willing to switch to a competing provider, go ahead and follow the rest of the cancelation process. In some cases, they will "find" a promotion in their script the last second before clicking cancel — similar to how Adobe Photoshop offers you three free months, but only if you go through 4 of the 5 steps required to cancel.
Step 6: Hang up and try again later if no discounts are offered
Since promotions and coupons seem to come and go in the Spectrum call center, you'll likely need to repeat this charade a couple times to get a result.
If you have no luck with the script above, try calling in the next day, or the next week.
---
Check for work-sponsored services
I'm currently saving $50/month on my home internet bill using this simple trick: get your boss to pay for it!
In my case, it's through my wife's employment package. But subsidized mobile and internet is actually a common work-related perk offered by the HR departments at large employers.
Given that over a quarter of employee pay is made up of benefits, it's no surprise that companies would rather pay a few phone bills if it discourages people from quitting.
How to find out if you qualify for work-sponsored internet: contact HR
The catch is that these programs are often poorly advertised to employees once they're recruited. You'll typically need to contact HR and specifically request help understanding the full list of perks and benefits available.
This is especially true if you've been around a long time; perks introduced to tempt new talent aren't always advertised to new employees.
---
Remove unnecessary services
The easiest way to reduce your Spectrum bill is to "cut the cord" and remove extra services like cable TV packages and home phone service.
Take a look at your bill and you should see line items for each extra service on top of internet, plus fees and equipment.
Between the DVR, receivers, and sports fees, the cost of Spectrum TV adds up really fast. Some customers pay more than $200/month for what amounts to a handful of premium channels. In this day and age, that's crazy. (Spectrum Sports packages start at $84.98 including the Sports Pack add-on, and go all the way up to $188+ before fees and the incrimental cost of internet service in the bundle!)
If you want to cut the cord from Spectrum TV, the best replacement that ticks all the same boxes for sports access and live programming is FuboTV. They are currently offering a free trial so Spectrum customers can sample the service. It's similar to Netflix, but with a focus on sports and live TV and pricing starting at $33–60 per month.
FuboTV Free Trial
The primary reason people stay with Spectrum is the sports packages. However, getting sports over the internet is easier than ever. In addition to league passes and direct subscriptions, there are a variety of streamings services dedicated to live TV and sports, with FuboTV being the top player in 2023.
As for premium channels like Starz, just Google "streaming" and the name of the channels you actually watch. Chances are you can get them "over the top" via a direct subscription and drop your TV costs dramatically.
Pro Tip: Don't change your package within the first twelve months, it causes Spectrum to void your promotional rate, so you are no longer considered to be a new customer eligible for sign-up discounts.

Also take a look at Roku, Firestick, and other streaming platforms. These sometimes have special deals and make it really easy to view sports on your widescreen TV, regardless of who you are buying the sports content from.
---
Reduce equipment fees
One of the biggest hidden costs on Spectrum plans is the WiFi router fee.
I've written a full guide to dealing with Spectrum's WiFi equipment fee here, but here's a quick summary:
When you sign up for Spectrum, they offer you a "free modem." This is true… but a bit misleading.
The modem only "translates" your internet connection for your home devices. You need a WiFi router in order to connect via WiFi. No router, no WiFi.
The catch: the WiFi router costs money to lease from Spectrum, currently around $5 per month ($60 per year) on all plans except the most expensive "GIG" plan.
So sure, the equipment is "free" with Spectrum — but only if you don't mind only using the internet from one device, plugged into the modem with an ethernet cable (like in the nineties).
…Obviously, this is a no-go for virtually everyone.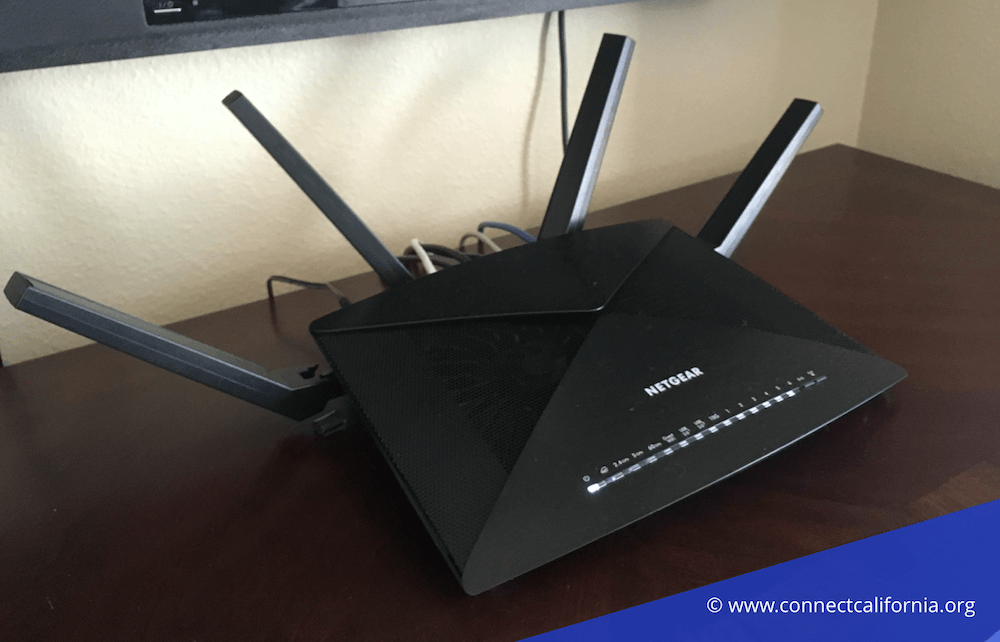 The solution is to return the leased Spectrum WiFi router you're using, and buy your own.
Aside from increasing your internet performance, using your own router will save you $60/year on Spectrum internet. Considering that a decent modem and router will run you $120 or less, that's a savings of $180 over five years of service.
It also keeps you safe from equipment rental fee increases, which have certainly happened before with big cable companies.
The simplest way to discount your Spectrum bill is to stop paying the $5 per month leasing fee to use their default WiFi router.
They're actually surprisingly flexible about this — just purchase your own WiFi router, return the one they gave you when you signed up, and it'll save you $60 per year in leasing fees. As an added bonus, you'll likely get better WiFi since the devices they provide are often used or outdated.
View on Amazon
Spectrum-compatible WiFi router recommendations
View this page for a full breakdown on my modem and router recommendations for Spectrum:
For most people, where ease of use is the priority, I recommend the Arris Surfboard modem + WiFi router.
The Surfboard is very easy to use — you just plug it into the cable jack in your house, call Spectrum customer service to tell them the MAC address written on the back, and you're done. It pays for itself after the first year in saved leasing fees. (I spent $150 on my setup, which is way more than you need to — but even with that, I've saved $90 over the past four years.)
If you want to save even more money, you can hold onto the "free" Spectrum modem and buy just the WiFi router. The TP-Link AC1750 WiFi router is a good pick for all non-gigabit plans, and is compatible with the free Spectrum modem they provide.
However, I think most customers will be happier just owning all the hardware themselves, since it saves you the hassle of returns or disputes with Spectrum when you move or change service.
If you're more of a "techie," I recommend that you spend more and get the modem and WiFi router as seperate devices, to keep the setup modular and make it easy to add switches, smart home doo-dads, etc. Spectrum maintains a page of modems that they are compatible with.
Larger homes can also consider mesh WiFi setups like Eero or Google Nest. These basically come with extendors so the WiFi is distributed more evenly in your home, without the need to hard-wire a bunch of access points. it's not as good as hard-wiring, but if you're renting, that's out of the question anyway.
---
Qualify as a new customer
Quick Tip
If you cancel your Spectrum service for 30 days or more, you should be able to sign up again for a new customer rate with the same account login, address, name, and phone number. I've only done this once personally, I'm not sure how many times it can be repeated before they bother to chase you about it.
If all of the above fails you, another way to get the new customer rate is to take advantage of loopholes in the Spectrum corporate process that allow you to become "a new customer" again.
There are two main ways to do this:
1. Sign up under a spouse or roommates name.
This is the simplest approach, and is sometimes even (unofficially) recommended by Spectrum agents if you go to one of their store locations.
All you have to do is cancel service, then have your spouse/roommate call and sign up under their name, phone number, and email.
If you lease Spectrum's modem/router, you'll need to return this first. If you use your own modem and/or router, you'll just need to act like it was "left by previous tenant" when you call to give the MAC address on the back of the modem (this is how they activate new service if you have your own modem).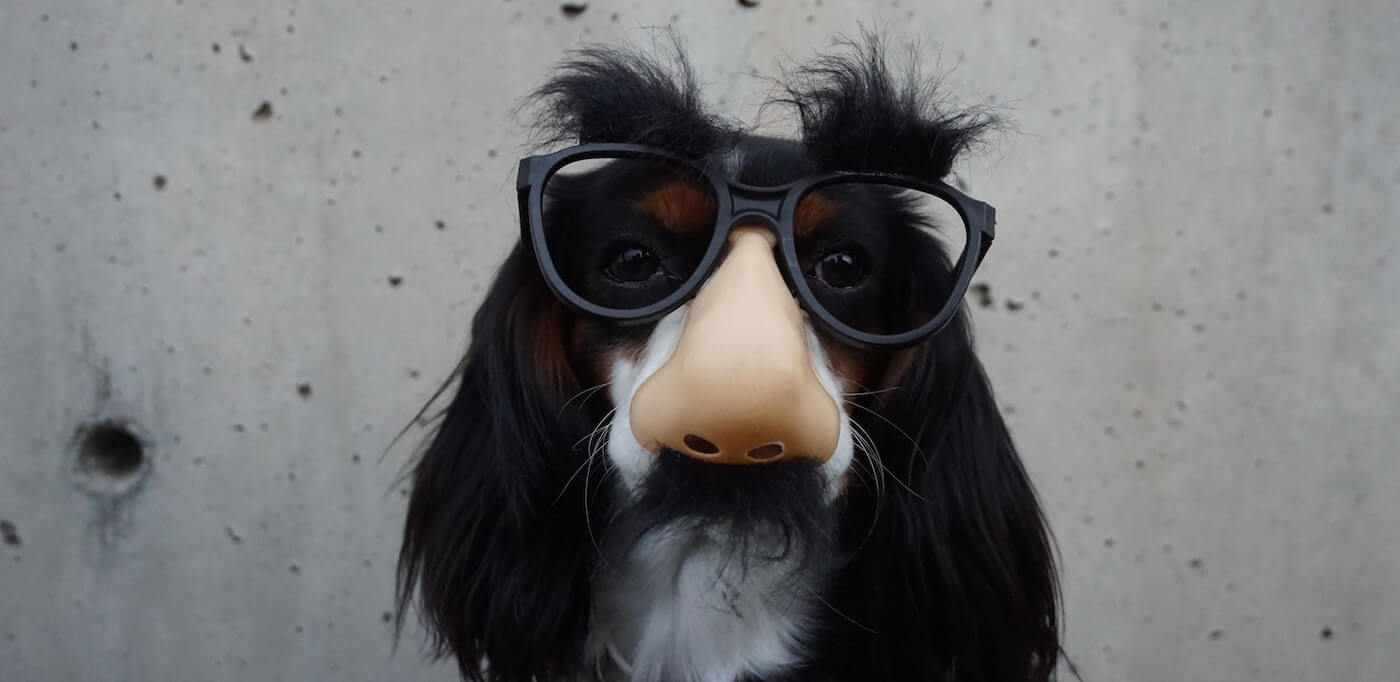 2. Cancel and wait 30 days.
Finally, an inconvenient method of getting a new customer rate is to cancel for 30 days. After that, they consider you a new customer and you can sign up for the promo rate in a Spectrum store or via phone.
If you can survive on a hotspot or mobile tethering for a month, this is probably the simplest method. It's also a good chance to try out a competiting provider like AT&T, who will typically offer a 30-day return and refund policy for new customers anyway.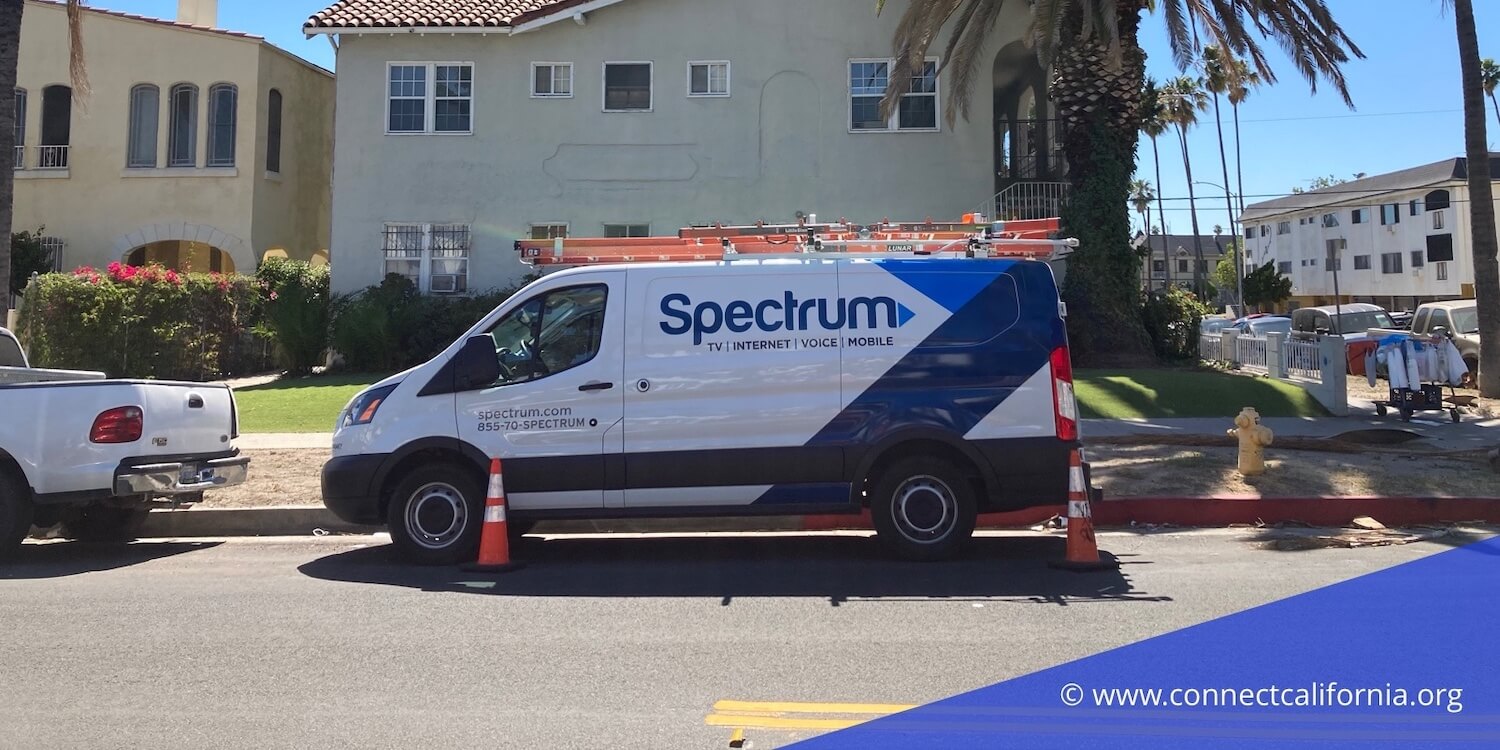 I've also personally tested some more complex options including freezing my online account and requesting a new one in-store. Submitting orders under new email/phone via Spectrum Authorized Retailers can also work.
However, I don't think these types of approaches are likely to work for long, and they run directly into issues with terms of service. For those reasons, I can't suggest them in good faith anymore.
---
Switch to a different internet provider
Possibly the simplest way to get a "new customer rate" for internet is to sign up as a new customer... with another internet provider entirely.
This doesn't necessarily mean switching internet service. For example, if you subscribe to Spectrum TV, you can switch to a cheaper TV provider like Dish or FuboTV.
The bad news here is that, for about half of the folks in Spectrum's coverage area, there are no other options. Spectrum has a de-facto monopoly in much of the US, thanks to long-standing city franchise agreements.
The good news is that AT&T, Ting, Ziply Fiber, and a bunch of other companies have actually expanded fiber internet coverage pretty dramatically in the past couple years. So, if it's been a while since you last checked, now is a good time to do so.
The most common Spectrum alternative is AT&T Fiber (unless you're in New York, in which case Verizon Fios is more common).
How to find Spectrum alternatives and switch
Switching providers takes about 30 minutes, but is relatively straightforward:
Confirm options: Check for Spectrum alternatives available in your area by calling (833) 438-1033. Our partner agents will run your address to see what alternatives to Spectrum are available at your building, and present you the cheapest prices.
Schedule install: Depending on the provider, you can schedule an install directly on the phone or online. Choose an install day in the week before your current month with Spectrum ends. (you can check the billing date on your bill or Spectrum.net account.)
Cancel Spectrum: Wait until you've confirmed the new service install, then go ahead and schedule a Spectrum cancellation. (Make sure the cancellation date is after the new provider's install, but before they auto-bill you for the next month. Spectrum doesn't prorate bills.)
Test it out: AT&T and most other Spectrum alternatives have a 30-day guarantee and no contract requirements. So, if the service doesn't live up to their promise, you can sign up for Spectrum again as a "new customer" after 30 days.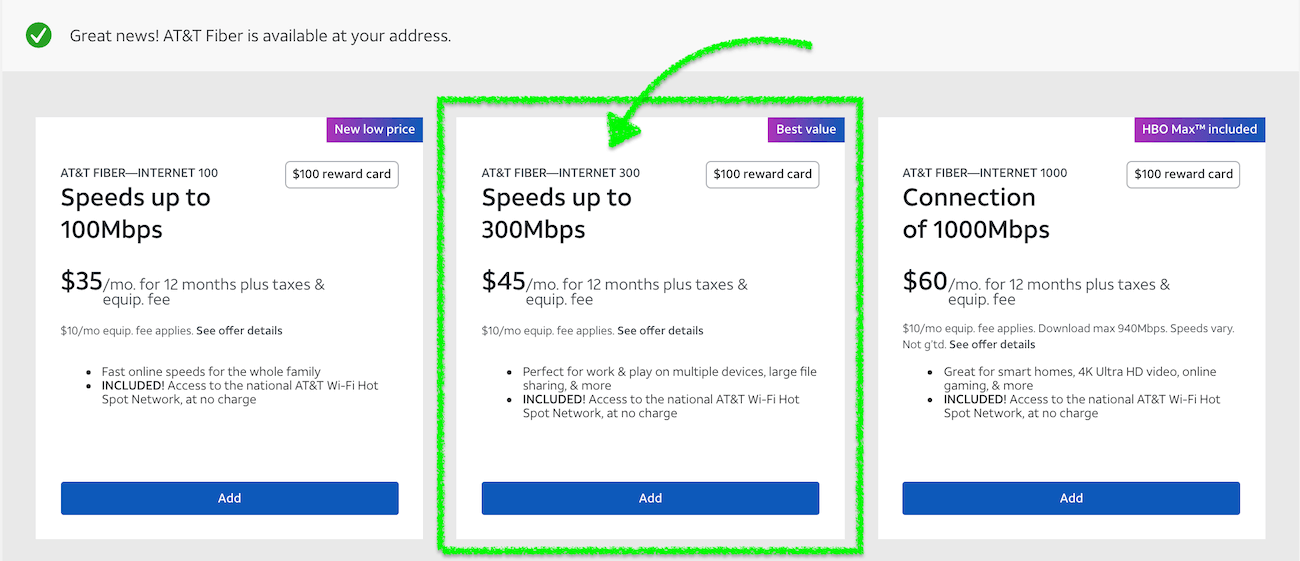 ---

Send your bill to a negotiation service
Update 2023: Billshark pricing has changed such that we no longer suggest it for most customers.
It only makes sense if you have tried every other avenue, because they charge two years of savings up-front... which we consider problematic since the second year price might not be adjusted if the provider policies have changed.
If you want to try it anyway, here are the instructions for working with Billshark to reduce your Spectrum bill:
How to upload your bill for Billshark
Get the most recent copy of your Spectrum bill, either a paper copy or a PDF downloaded from your Spectrum online account.
You can download a PDF copy of your Spectrum bill by logging into your account at Spectrum.net and selecting BILLING, then scrolling down to PREVIOUS STATEMENTS (seem screenshot below).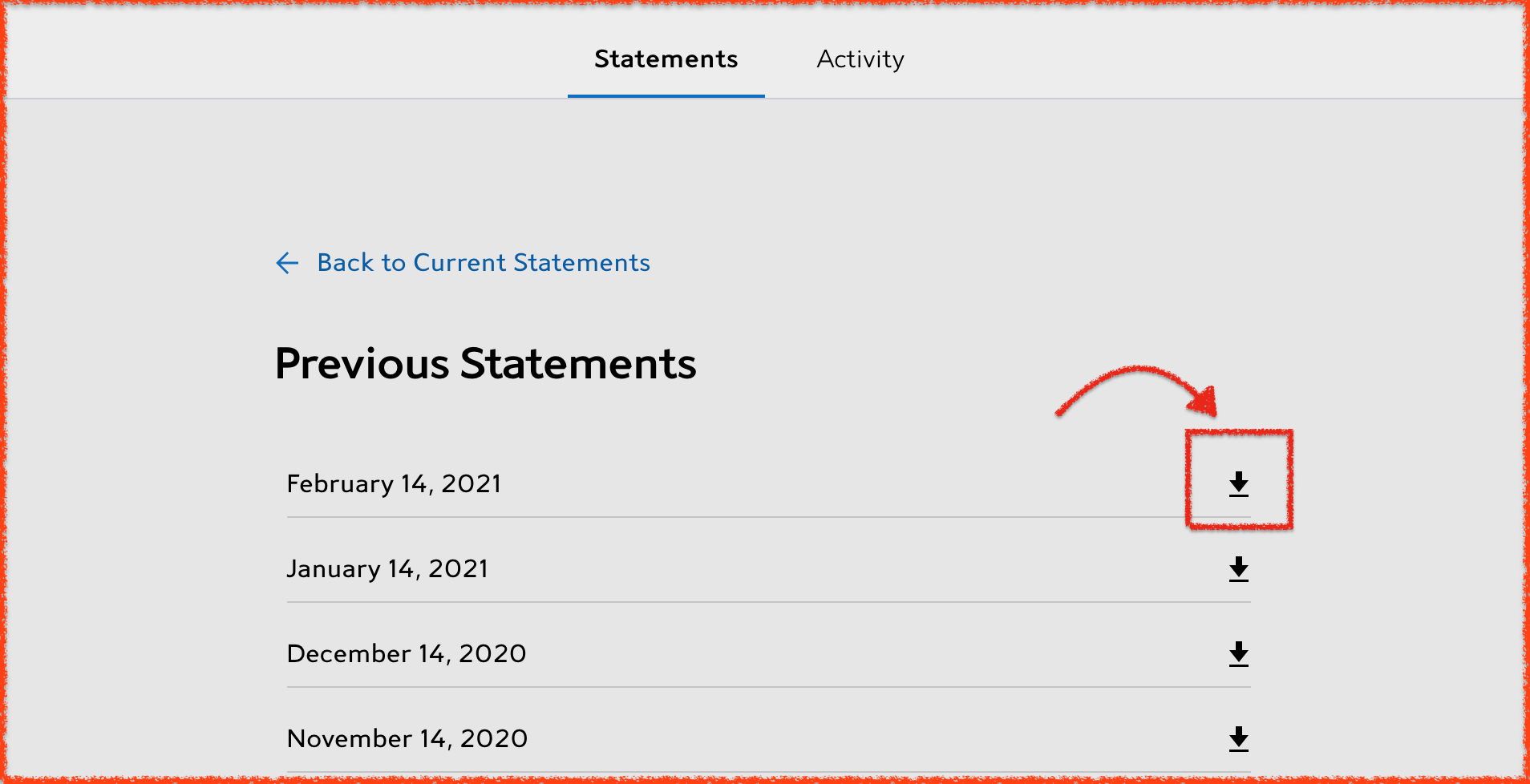 Once you have a copy of your bill, you can upload it to Billshark and they'll start calling Spectrum on your behalf to negotiate the price down:
Go to the Billshark upload page and select "Charter Spectrum" and "Internet."
You'll be prompted to create a Billshark account by entering your name, email, and creating a password.
Next, you'll be prompted to upload your bill. You can use the most recent PDF copy from your online account, or simply send a smartphone snapshot of you paper bill.
Click "submit" and Billshark will contact you once they've secured a discount for you.
They ask for seven days so they can conduct multiple calls, but most readers here report that it's done within two days.
While we no longer suggest Billshark as a go-to for Spectrum customers, it's worth considering for larger and more complex bills, particularly small business bills.
---
Qualify for a low-income subsidy
For those with below-average incomes, Spectrum has a variety of low-income plan options. I don't typically recommend these because they have dramatically reduced speeds compared to their normal service; other providers offer better low-income plans in 2023.
Here are the basic plan details for their subsidy plan for verified low-income households:
| Plan Name | Speed Down/Up | Monthly Price | WiFi Fee |
| --- | --- | --- | --- |
| Spectrum Internet Assist | 30/4 Mbps | $17.99/mo | $5/mo |
How to Qualify for Spectrum's Low-Income Plan
You are supposed to only be able to get Spectrum "Internet Assist" plans if you already participate in one of the following public assistance programs:
National School Lunch Program
Community Eligibility Provision of the NSLP
Supplemental Security Income (must be 65+)
However, there is a bit of a loophole for qualifying that still works for some locations in 2020–2023. In 2016, Spectrum merged with Time Warner Cable and Brighthouse Networks, two other large cable providers in the US. This merger was a bit controversial at the time, as watchdogs viewed it as anti-competative for the broadband market.
As a result, Spectrum agreed to a variety of terms in order to get the merger approved by the FCC: 2
Provide data-cap-free service.
Expand high-speed broadband to 2 Million new locations.
Provide subsidized plans to qualifying households.
Because the qualification is tied to the user address rather than the user's name or account, future residents of the same building can often call and sign up for the Assist program… even if they have a high income, or don't participate in the required programs.
To check if this applies to your location, you can just call Spectrum directly and ask if your address still qualifies for the Assist plan. It's not likely, but some readers have reported this still happening in 2020–2023. If it works, you get decent 30 Mbps internet for only $17.99/month. However, since three years have passed since the merger terms, this price is no longer protected by the strict limits that originally applied.
---
Disclaimer: this is not financial, legal, or tax advice. Always discuss financial decisions with a tax professional.
Deduct the cost of internet on taxes
Last but not least, the most universal Spectrum bill reduction hack in the post-lockdown world: write off home internet on your tax bill.
The details here vary depending on the type of deduction you take (see the IRS official documentation), but as a rule you can write off at least a percentage of the annual cost based on your use in a home office.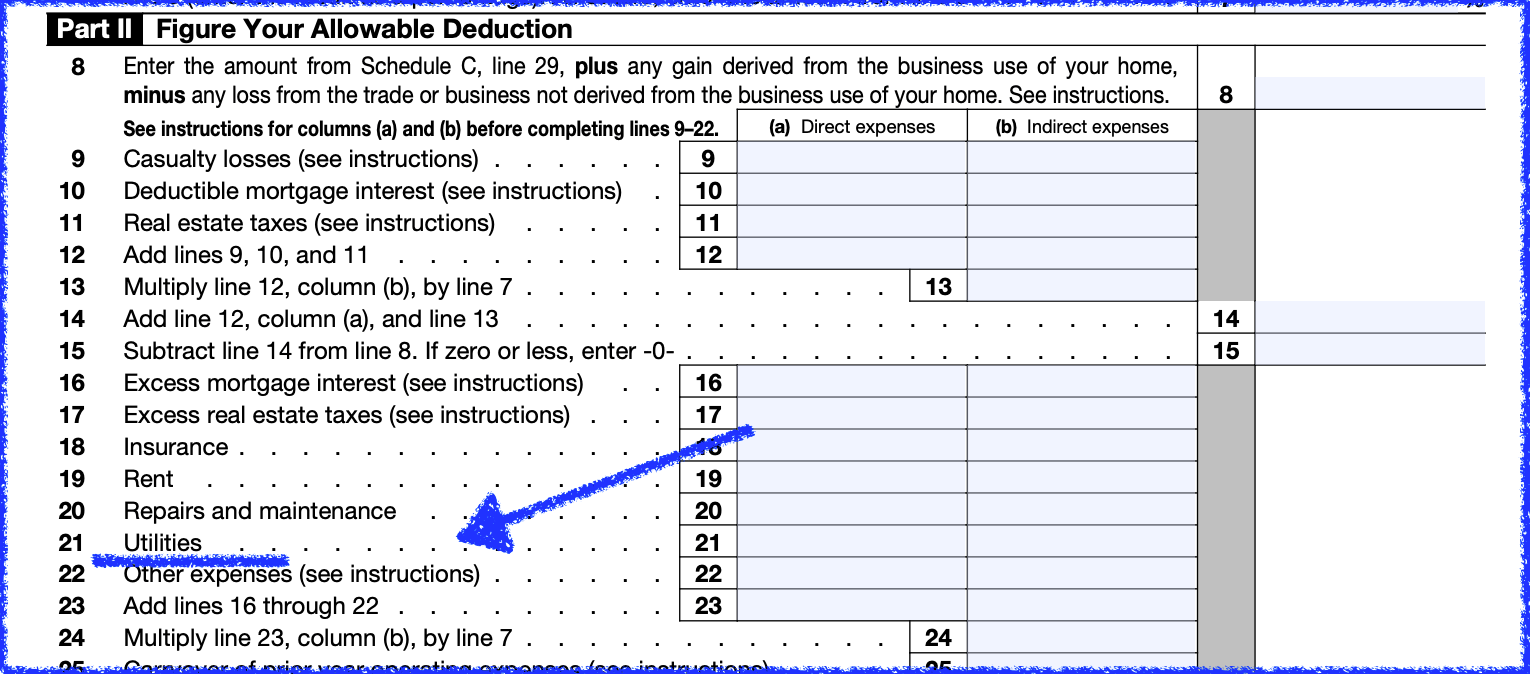 "Home office" doesn't have to be a physical room in your home. If you're claiming any sort of self-employment income or losses, internet should be factored in as an associated cost along with other work-from-home costs based on space, time, or other criteria as detailed in those lovely tax forms.
You don't have to have a substantial business to take advantage of this either. Did you sell a couple old coats on Poshmark last year? Chances are the IRS will consider it a small business.
I currently pay a whopping $0 for home internet, thanks to writing off a portion, using a work-sponsorship perk to pay the rest, and calling annually to renew my new-customer discount.
…it all adds up to $720 per year in savings; not a bad hourly rate for two hours of work a year!
---

Reader Success Stories
Did these tips help you negotiate a lower rate with Spectrum? If so, please drop a line and let me know so I can share your story with future readers.
Share your story
Here are current success stories shared by our readers:
Thanks for the script to use when talking to Spectrum! The customer service rep and then manager didn't budge an inch, but the retention/cancellation person they connected me with (after a 45 min. hold) was so friendly and quickly offered to lower my internet rate from $75 to $49.99/mo. He even encouraged me to call back next year so they can extend it for me. Glad I stuck it out.
JR, Sept 2023
Jameson! I called and had my promotional rate reinstated in under 15 minutes! It only took talking to two different guys before the second granted me my old rate. I told him I wanted to cancel and he told me "retention is the magic word."
Brady M., April 2023
Took about an hour and they transferred me 3 times. Finally got to the retention guy and nicely explained to him that AT&T was offering me the same internet speed for half the price. He said he could give me the new customer deal of $54.99 for the 500 Mbps (2 Years). That brought my bill down $25 since I was paying $80 for the 300 Mbps. I told him kindly I've been a loyal customer for over 5 years now and never missed a payment. The key was too be nice. Thank you for whoever created this script, it legit works.
John M., March 2023
It worked and it was rather simple. Spectrum increased my bill about two months ago to $74.99. I have autopay so I only got wind of it after the 2nd charge.
I called today and got a pleasant gentleman on the phone. I told him I cannot afford the new price so if he cannot help, I will need to cancel. He mentioned the promotion of bundling with tv/ cell but saved me the antics. I told him I'd like to cancel and was transferred to that department.
The lady was very pleasant, immediately said "let me see what deals I can find; there is something for sure." She immediately stated she can do $54.99 which I agreed too. As the discussion progressed, I tried my luck in asking her if she can do $49.99. She put me on a 5 min hold to speak with her supervisor, and to my surprise, she agreed to $49.99.
Took me all of 25 minutes total. I honestly do think I got lucky. She even added at the end "anytime your bill goes up $10-15 dollars or whatever the amount, don't hesitate to call us, there are always promotions." The key is to be transferred to retentions/cancellations and basically state something along the lines of "I don't want to cancel but I HAVE to."
Samantha I., September 2022
Thank you sir for the tips. It didn't work for us but then my wife called back and did her Karen voice. That seemed to do the trick and the second person we talked to was very helpful. They reduced the bill by $10.
Shawn R., August 2022
Success! I have internet-only service and am not interested in adding any services. My 12-month intro promo expired and price raised $25 per month, so I messaged on Spectrum's chat asking for a price decrease. They refused.
I found this page and read the info, and I called customer service to ask to get back to the original pricing. She said there was nothing they could do. I said that I am not particularly tied to Spectrum and noticed that Cincinnati Bell has a 2-year promo, faster internet speed, for the same price so I'm considering that. I asked if they would consider price matching. She transferred me to a specialist. He chatted with me about working from home, etc. I stayed friendly and did not rush him.
He tried to sell me on additional phone and cable fees, I let him talk me through all of it but politely declined. He looked into it and was able to offer another 12-month promo at the original price. 25 minutes total on the phone!
Kimberly, September 2021
Thanks for the tips. It took over an hour on the phone but they gave us a promotion and knocked $50 off our monthly bill. My wife attributes it to her screaming "cut the cable" from the living room while the rep and I were talking ;)
Glenn G., July 2021
Dude so this was an amazing page to find, I read through to what pertained to me and it absolutely worked. I talked to a man when I first called that was pretty much like 'yyeeaahh nothing I can do, ya wanna cancel?' And I'm like whatever dude, $80 dollars a month for internet? You know that's outta control.
So I literally waited 45 minutes to speak to the next cancellation person, and just read some stuff on this page and made a mental note of some key things. Such as, it's not the agent, it's the company. I also really like spectrums internet and don't really want to start the hassle of switching, seriously.
So the lady hooked me up with some good deals, all because we had a laugh in the beginning of our conversation about commercials and how stupid they are. She told me about this pandemic program that I applied for and got approved in like 10 minutes. So all in all, I went from paying $80 a month for WiFi to $15 bucks. Bro, you saved me thank you!!
Ashley K., June 2021
After being denied by 4 agents and spending 2+ hour on the phone, persistence finally paid off. I even went to the Spectrum store and got turned away. These agents are well trained, know exactly what to say to get you off the phone, try to get you to upgrade and are firm in saying no.
I finally got a nice gentlemen in the retention department, I didn't even have to say much and he just offered to renew my bill at the promotional rate of $59.99/mo for another year.
I am so happy that it worked but it sucks I have to do this again in a year. Don't give up, keep trying with different reps and eventually you'll get the unicorn rep that is willing to help. Thanks and good luck all!
Helen D., June 2021
Got my bill reduced in 5 minutes below what I was paying the previous month after my bill shot up by 20%. Being patient, calm, and welcoming on the phone goes a long way. Biggest underrated tip though, call in the morning.
Kevin H., May 2021
Thank you so much for this article! Extremely helpful! Gave Spectrum a call this Saturday morning at 7:50 am and the first representative was so kind and really really made a lot of efforts to try and help me but at 8:17 am she apologized several times saying that she tried her best but the system would not let ler make any changes to lower my rates that increased from $64.98 to $79.98 for internet only. Although they keep saying that paying $9.99 for the Spectrum Voice (that I never used) is helpful to keep the lower prices. So I gently asked if maybe talking to someone else from a different department could work and she transferred me to the Retention department right away.
I was on hold from 8:18am to 8:38am when a second representative quickly confirmed my phone number and provider so I knew she would offer me their mobile services which I had to kindly declined 3 times!! Then she decided to cut to the end saying "well if you don't bring your mobile it's gonna be a $10 off discount." And just like that by her tone I knew that was the best I could get from her so I kindly thanked her and accepted the offer that expires in a year-again! Time: 8:56am.
So yes, you need a lot of patience and time. Not the $20 discount I expected but $10 is better than nothing, right!
Andresa Z., Apr 2021
This article was terrific! I called on a Monday night, followed your tips and ended up going from $79.99 for my internet to $59.99 for the next 12 months. I did have to hold for almost an hour in total time between all the agents but the $240 over the next 12 months savings will ease that pain.
I didn't ask for the manager, but I did hang on to customer service for 5 minutes. They transferred me over to the retention department after I said that I couldn't pay $80 a month and would need to cancel. I just followed the advice to stay really nice, listen to their spiel and then politely decline the upgrades all the way through. It worked great! Took a lot of patience though because the whole process lasted about an hour due to long wait times. But like I said before, I called on Monday night. Still worked.
Lisa M., Mar 2021
I called and went right to "Remove services" department and they gave a $20 credit for internet only for next 12 months. Was very easy! General customer service department did not offer that.
Nick N., Feb 2021
I just used my own adaptation of these scripts and it worked out. Thank you, Lord! Ultimately, they lowered my bill (for just internet, nothing extra) from $79.99 to $59.99 per month.
Originally I spoke to a customer service rep who tried to get me to bundle internet with new services to "save me money," but all of her options increased my bill and she couldn't do anything to actually lower it. I politely declined and asked for a supervisor. She transferred me. I explained my situation to the supervisor (i.e. that I enjoyed having Spectrum but couldn't afford the $15/month increase) and she said she couldn't do anything for me. I then told her I understood and asked her if she could help me cancel my account with them. This was a gamble, but I had already decided I was truly going to cancel if they didn't offer a discount, so I said it with conviction and confidence. She said she couldn't help me cancel but she could transfer me to someone who could. That got me to the retention department. The person I spoke to tried to get me to add speed/services in order to "give me options" and I heard him out, but politely declined all the extras. We eventually settled on the same internet speed, with no service additions for a "promotional price" of $59.99/month for 12 months.
My bill has steadily increased from the new customer price of $49.99 to $79.99 over two years. That seems almost criminal to charge me $30/month MORE for the same services when I've been a loyal, pay-on-time customer for years. Especially now, during the hard times with COVID-19 lay offs/remote learning.
Anyways, I'm happy for their retention department and I'm happy about the $20/month savings I'll be getting. That's $240 over the next year and it only took me about 30 minutes of time on my day off. Thanks for this article - it really helped!
Gabrielle G., Jan 2021
Nothing helped regardless of who I spoke to, so I returned my DVR receivers. If enough individuals would cancel service Spectrum they would reduce prices. I just saw a promotion (January 2021) where Spectrum would pay up to $500.00 to buy out a contract so new customers could switch. By turning in my cable receivers for 30 days I now qualify for new customer rates. Not only by doing this Spectrum will lose one month of income, but now they are giving me the reduced rate that they originally refused. Of course I have to do this every year. If you choose to turn in your receivers, I recommend giving up cable in December. Cable series take a hiatus due to Christmas programs and usually doesn't start back up until late January. Whatever you decide, good luck!
Gayle L., Jan 2021
I followed this guide, but then added my own spin on it, mentioned some other services and stuff I've cancelled recently. Talked to a general CS rep first, no dice, asked for manager, no dice, she transferred me to retention department after I mentioned considering switching to AT&T. Then 20 minute queue time to get transferred to that department. And just a few minutes later of talking she said she'd put me back on my $59.99 rate (just increased to $74.99). So a savings of $180 a year for 40 minutes of my time.
Jason CK., Jan 2021
Just used your advice to lower my internet bill $20! I'll be getting another year of a promo rate - thanks!
Becca K., Jan 2021
This is amazing, just WOW. I am calling today wirh my new-found knowledge and confidence! December 2019 I got Spectrum internet at my beach house. I went there 2 times before Covid hit and have not been there since February.
Susi F., Jan 2021
Just got mine lowered from $74.99 to $59.99 using this script. Thanks!
Anonymous., Dec 2020
Tried to get my mothers Spectrum bill down from $131.00 to a reasonable sum due to her very low income. She is 93 & living on $700 a month. Most they would do is a lousy 20.00 a month. Pathetic. Even Directv will offer new customer packages for a limited time to Existing 93 yr old customers. Poor customer service.
Anonymous., Dec 2020
You can't downgrade from normal internet to internet assist you'd have to disconnect for 30 days. However there is a lower speed option for the same price that you can downgrade to called everyday low price or elp.
Anonymous., Dec 2020
Wanted to share my experience trying the negotiation route. I called their direct line (866.892.0019) and the first rep said "hell no." So I asked for a manager like you recommended. The manager said the same thing. So, I said fine, let's cancel my service. Bam: retention transfer. The lady in retention said no problem at all, we can adjust the bill back to $50. (I was paying close to $70!!!) She was super nice and I'll definitely do the same next year. Thanks for the tips!
Dan W., 2020
Hey, read your article five times before making my call. Thanks for all the tips... I got my bill for TV/cable and internet down to $99.55, it actually only took one call. I was paying $172 before. They put me on a plan that just has my favorite channels and some local stuff I wanted.
Jimmy A., 2020
I didn't expect much calling but the agent actually helped me get a $30 deal for internet and phone without extra costs on top. They said if you can prove SSI it's not problem. I was calling for my mom. She's using Netflix and 20mb internet now and very happy to save the $60 per month she was paying!
John R., 2020
So, we're snowbirds and obviously this is a "pain in the b**" for internet service. I called to complain and just got the regular schpeel about our promo price being out of date. They charge us $15 per month for seasonal hold which I think is crazy, but whatever. Comcast at our other home is even worse. Finally got through to retention after two calls this morning and they gave us a $65.99 price (was $69.99 before). Not sure if that's worth the time but wanted to share our experience.
Dan & Angela., 2020
Reader not-so-success stories
Here are some write-ins I've had about this post that aren't success stories, but nonetheless contain useful information:
I have been a customer for long time with Time Warner than Spectrum, but each year my bill increases. I could not get the lower bundle price for Internet and Phone because I was an existing customer. Also, I remember when the receivers were $2.50 each and now with Spectrum over the past three years went from $5.00 to $8.99. I will take other customer suggestions to use the firestick, Discovery+. others Apps and get AT&T for my internet and telephone service.
I could not receive any deal or lower my bill unless I get rid of some services.
Bob L., Dec 2020
Well several phone calls to Spectrum have been useless. After our 3rd increase in as many months we had had just about enough of this. All I have is Internet and their streaming service (which stinks by the way) that does not include any "premium" content. My latest increase pushed me over $115. The first agent was actually quite rude, the second was very pleasant, but unfortunately could not do anything and connected me with a manager. Again the response was essentially too bad, things go up. When I said that I was going to cancel and go back to ATT, the response was pretty much go ahead.
Bob L., Dec 2020
Spectrum was charging me $196.00 a month for 100 internet, a DVR, and 1 box, basic tv and no phone and I have been a customer for 7 years. I called and told them that I couldn't afford it anymore and cancelled everything but the internet. So what did they do, upped my internet to $69 a month for the 100 speed and did not offer me anything lower, but to add cell phones. I did not want to change my cell phone service, so to punish me and my husband, two elderly disabled people, they raised my internet. So, I am hearing my neighbors say, they didn't do that to us, they gave us lower rates to keep us. What kind of company punishes elderly people who can't afford your outrageous rates for basic service. So now I'm left to shop for another internet company, because I'm not going to pay more for 100 speed than people are paying for the 200 speed. [redacted personal information.]
Bob L., Dec 2020
---
Frequently Asked Questions
Can existing customers get deals with Spectrum?
Spectrum's $49.99 discount rate for new internet-only customers is only valid for one year. Spectrum customer service grants discount extensions on a case-by-case basis, for persistent customers who follow a specific path in their phone tree. Bundle discounts for TV and mobile such as Spectrum One are not typically offered to existing customers.
Is it possible to lower spectrum bills?
Spectrum bills can be lowered by either removing services and equipment leases, calling to request a new promotion or discount extension, or by bundling additional services to bring down the overall cost per-service. Existing customers can also apply for low-income discounts or temporarily reduce the monthly cost while out of town by placing the account on hold.
Does Spectrum offer discounts for seniors or veterans?
Charter does not currently offer Spectrum veteran discounts or Spectrum senior discounts. However, they do offer a variety of income-based internet discounts and subsidy programs, alongside other major internet providers like Xfinity, AT&T, and Cox.