Cox cable starts cheap, with plans as low as $30 per month for internet-only in some areas.
However, the price isn't as good as it looks — after the first year of service, you can expect your bill to go up anywhere from 20–65%.
Between the rising rates and the fees for TV and phone services, many Cox customers pay upwards of $175/month for cable.
In 2023, that's simply too much to pay for cable. So in today's post, I'll walk you through exactly how to get a better deal with Cox cable… as an existing customer.
Fed up and ready to switch to something cheaper? Call our partner agent here for live help finding better pricing in your area:
How to reduce your Cox cable bill
This page covers five strategies for reducing your Cox bill:
Have you had success negotiating your Cox bill? Leave a comment to share your experiences. This page will be updated to reflect the latest tips and tricks reported by readers.
Most of the tips below boil down to reducing services or equipment, bending the rules around customer sign-up discounts, or calling in to negotiate.
It's a time-consuming process, and you should be aware that you'll likely have to call Cox more than once to get your way. Even after multiple calls, there's no guarantee you'll get a deal. After all, they're the only option in most of their footprint.
Before we get started, here are a couple "quick fix" bill reduction methods that you can do without calling Cox directly:
Find and switch to a cheaper provider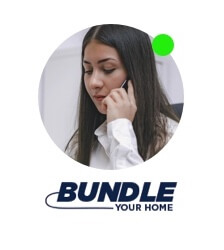 Call our partner agent at (833) 438-1034 for live help choosing the cheapest Cox alternative. Their agents can compare options at your address and advise which is best for your needs.
Cox alternatives like Frontier and Earthlink expanded rapidly in recent years, thanks to increased demand for fast home internet during Covid-19.
As a result, you might be able to cut off Cox and switch to a faster, cheaper internet provider.
Cox almost never hands out discounts to customers. However, almost all customers can lower their bill by opting to use their own WiFi equipment.
This will allow you to get rid of the $10.99 monthly equipment leasing fee on your bill, which adds up to $131.88 annually.
The simplest replacement device is the Surfboard AC1900, although larger homes might consider a more complex Eero setup.
See the step-by-step guide below for instructions on how to start using your own WiFi equipment.
View Replacement Equipment
For most customers, the only reason to retain a Cox cable TV package is if you absolutely can't live without a one-stop sports package.
If you want to cut the cord from Cox TV, the best alternative currently available is FuboTV. FuboTV is similar to Netflix, but with a focus on live sports and live TV; overall, it's about the same content you get with Cox cable, but from a streaming service.
They are currently running a limited-time free trial so Cox customers can try the service.
FuboTV Free Trial
Why did my Cox bill go up?
Cox uses a pricing strategy called "introductory pricing" to bring in new customers.
Much to the frustration of consumers across the US, this strategy is endemic to the cable internet industry — virtually every cable provider advertises a special "sign up price," then adjusts the bill to a "final price" after your first 12 months of service.
It's not technically a bait and switch… but it sure feels like one when you get that first 13th month bill, especially if you signed up through a reseller who downplayed the total cost of service.
Cox's current internet-only plans are as follows. Note that the price jumps anywhere from 20 to 65% depending on the plan (and it can be even higher for TV bundles!):
More pricing data: Cox Pricing Sheet.

| Plan Name | Speed Down/Up | Promo Price | Final Price |
| --- | --- | --- | --- |
| Cox Internet Essential 100 | 100/5 Mbps | $49.99/mo | $49.99 |
| Cox Internet Preferred 250 | 250/10 Mbps | $59.99/mo | $83.99 |
| Cox Internet Ultimate 500 | 500/10 Mbps | $79.99/mo | $99.99 |
| Gigablast | 1000/35 Mbps | $99.99/mo | $119.99 |
This is particularly frustrating for long-time existing customers, who can't sign up again for the ultra-low rates regularly offered for new customers (unless they follow the tricks covered below, that is).
---

Negotiate with Cox Cable over the phone or at a storefront
Cox claims that you can't access "new customer" pricing after you've been a paying customer for 12 months or more. In practice, however, agents in their call center or retail stores are often given promotions they can hand out to satisfy customers.
Follow these guidelines to have the best results when calling or visiting in person to access an existing customer offer:
Our recommendation is that you start by calling their customer service department, then try an in-person visit if you're unable to get a deal after three or more tries.
You may also be able to "stack" offers by using both the phone and an in-person visit — but this takes a lot of skill, luck, and time.
Step 1: Check that your account is in good standing
Having a paid account with no outstanding or late bills is a prerequisite.
If you aren't a valuable customer who pays on time (or better yet auto-pays), you aren't going to get far convincing anyone at Cox that they should bend over backwards to keep you around.
Step 2: Collect account numbers and competing offer details
You'll need the following documents to have a productive call or meeting with a Cox rep:
Most recent Cox bill (ideally a paper copy) including your account number
Copy of your first Cox bill (to demonstrate your original price)
List of competing internet providers in your neighborhood, and their lowest current offers.
Date and time of any service calls due to service blackouts
Step 3: Call Cox customer service at 1-800-234-3993
Remember to always be exceedingly polite on the phone. Ultimately, you are depending on the goodwill of an agent to share a promotion with you. Agents only have so many promotions they can give out per week. Therefore, you need to be firm, but friendly, or else they will just write you off and suggest you cancel your account.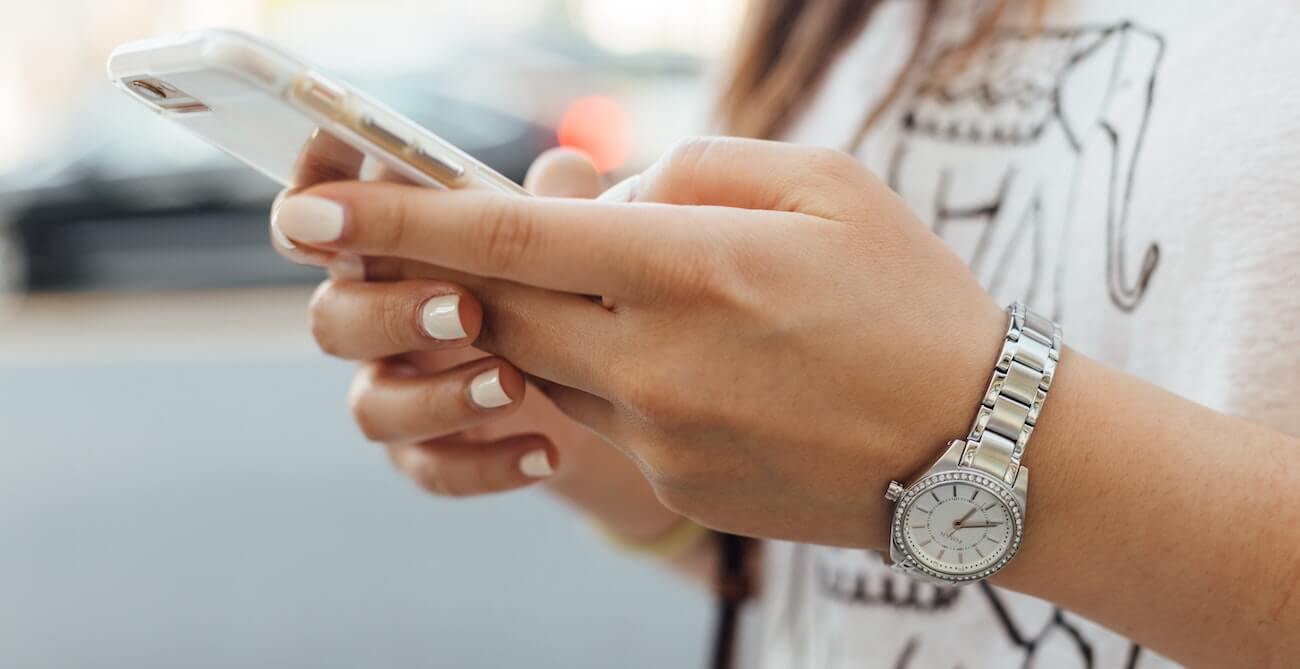 If possible, try to call Cox early in the day, near the beginning of the month, on Monday–Wednesday. The reason for this is that agents will be early in the week (not yet burnt out and angry) and will still have vouchers and promos available (later in week and month, these are likely to have been handed out already).
An agent cannot give away too many discounts, or they get in trouble at the end of the month during their review. So it's important to time your call to play into the system.
Your eventual goal when calling Cox is to land in the retention department, since these agents are more likely to have special offers. However, any agent may have an offer — the trick is to try several.
Start by going to customer service at 1-800-234-3993 and make your case:
Hi, I'm calling because my bill recently went up and it's more than I can afford. Is there anyone there who can help me get my bill back to what it was when I signed up?
At this point, the agent should pull up your account and start going through a script.
The script will usually focus on bundling services (e.g. "you can 'save' by adding more channels!") or on unbundling (e.g. "we can't reduce your bill, but we can reduce your package").
You will need to gently, but firmly push back on their default suggestions. Try one of these angles:
Focus on how your neighbors are getting a cheaper price from a competing provider.
Focus on how you don't want to switch because you've been happy with the service, but just can't justify the price right now.
If you calmly keep them on the phone for long enough, they may offer you a discount or promo rate on the spot. If not, continue with the below:
Step 4: Escalate the call to a manager
Reminder: when negotiating, make clear that your frustration is with Cox as a company, not the call center worker you're talking too. Working in a call center is grueling and berating the person on the phone will not get you a good result.
Regardless, at this point, you want to try a manager. There isn't always one available, and they are just as likely to play hardball with you — but it's worth extending the call as long as possible before you go to retention, because they'll sometimes just get worn out and give you something to be quiet.
With the manager, you should play hardball a bit yourself: explain that the price was never explained to you when you signed up, and that you plan to submit an FCC complaint about the company.
You can say something like this:
I appreciate now that the price isn't guaranteed for life, but when I signed up, the agent didn't tell me anything about the contract length or final price of service. Is there any way you can help me extend the sign-up price, or at least get a little closer to it?
If this doesn't budge them, ask to have your service canceled and mention that you'll be leaving a complaint with the FCC:
I appreciate you walking me through it, unfortunately I need a better deal to justify staying with Cox. I'd like to cancel my account, and will file a complaint with the FCC to register my disappointment at the bait-and-switch pricing I got signed up for. Is there a case number for this call or my account that I can reference in the claim?
Step 5: request to cancel your service
In some cases, The FCC mention might trigger them to make a final discount offer.
If not, ask them to transfer you to the cancellation department to get your service shut off.
In all likelihood, the cancellation department will run you through a "retention department" before actually putting you through to the cancellation rep.
Note: you are not actually canceling your service. The retention department is your last stop in the call center, where agents are specially tasked to retain customers. It's very likely they will offer you a discount before actually processing the cancellation. If not — you can just hang up, or ask them to hold off the cancellation until you can confirm service with the competing provider in your area.
Step 6: Repeat your call or go in-store
Last but not least, the boring part: if none of the methods above work, you have to simply hang up and try again later.
In practice, when negotiating with cable companies, you can expect that it'll take 2–3 tries before you get any headway.
With Cox, customers sometimes have better luck going to a store in-person and running through a similar script to the methods above.
The benefit of going in-store is that it's harder for the agent to play tough with you when you're there in person. If a line is forming behind you, they may give you a bill markdown just to get you out of their hair, provided they have the ability to do so.
The trick here is not to be aggressive or rude. If you threaten to leave them a nasty review, or threaten to "flip your account" by signing up under a relative or roommate's name, you will not get a discount from that agent.
That said, signing up under a relative's name does still work. It violates their terms of service, so keep in mind they are within their rights to refuse you service if they catch you at it — but in practice, I've never heard of this happening.
---
Flip your account to qualify as a new customer
How to qualify as a new Cox customer
In some cases, Cox may consider you a "new customer" if you cancel service and then re-signup after a few days. Customers have reported this working with as few as 3 days without service in the past couple years.
There are two ways to qualify as a new customer with Cox:
Cancel your service and sign up again after a few days.
Cancel your service and sign up immediately under a spouse or roommate's name.
As mentioned above, doing this technically goes against the terms of service for your account. That said, it's common practice, and couples in areas that are Cox monopolies such as Irvine often bounce back and forth between names annually to retain perpetual discount rates.
For Cox, it's not worth tracking these people down, as the majority of customers simply throw in the towel and accept the new, higher rate after the first year… and it's better to have a paying customer than to spend money trying to extract a few extra dollars from each account, generating negative Yelp reviews in the process.
---
Cut the cord from TV and phone service
By far the simplest way for families to reduce their Cox bill is to simply stop paying for the TV package.
Cox has some quite reasonably priced internet-only packages, including a new "prepaid" internet plan that costs only $50/month with no rate hikes or contracts. This sure beats $150 for a few channels you don't watch!
These days, virtually all the TV options you could want are available at low rates from over-the-top platforms like Netflix and Hulu.
For most customers, the only reason to retain a Cox cable TV package is if you absolutely can't live without a one-stop sports package.
If you want to cut the cord from Cox TV, the best alternative currently available is FuboTV. FuboTV is similar to Netflix, but with a focus on live sports and live TV; overall, it's about the same content you get with Cox cable, but from a streaming service.
They are currently running a free trial so Cox customers can try the service.
FuboTV Free Trial
If you've never thought of canceling traditional cable before, or are intimidated at the idea of setting up a Roku, check out this beginner's guide to cord cutting published by the New York Times.
Cord cutting with Cox
Cox has a 1.25 Terabyte data cap on all plans as of 2023. For cord cutters, this means you're going to have issues if you stream HD or 4k video to multiple screens in addition to other network-intensive activities like operating a home office.
1.25 TB is more than enough data for most users, since it equates to around 100–200 hours of 4K and HD streaming. However, some users run into issues if they have many users in the same home and also use online backups, cloud-connected HD security cameras, and other data-hogging devices.
Cox offers unlimited data for an extra $50 per month, but we recommend monitoring your usage for the first month and only shelling out for extra data if you are getting close to 1.25 TB.
---
Buy your own modem and WiFi router

Most Cox plans will charge you $10.99 for WiFi, meaning that you have to pay that leasing fee every month for the privilege of using the router provided when you sign up.
Aside from the fact that these routers tend to be mid-level models that can have issues covering larger homes, $264 is a whole lot of money to pay over two years of service… for something that only costs around $40–80 to buy outright yourself.
You can save $131.88/year by purchasing your own, and most devices on the market will last 5–10 years without needing hardware upgrades.
How to replace your Cox modem and router
Purchase your own modem/router unit. (See recommendations below).
Once it arrives, call Cox customer service to switch the modem. (They'll ask for the "MAC address" on the back. No service visit required.)
Return your old Cox modem and router to a Cox store or via UPS.
Check your bill next month to ensure they removed the WiFi fee.
Congratulations! You'll save more than $520 over the next four years.
Cox-compatible modem and router replacement recomendations
The Arris Surfboard is the simplest to install, since it's an all-in-one device and is designed with non-techies in mind. You simply plug it into your cable jack, plug in the power cord, and call Cox to let them know the MAC address printed on the back so they can enable service.
It can support speeds up through the Cox 500 Mbps plan, has gigabit ports for your smarthome and entertainment devices, and can cast a wide enough WiFi range to cover most 2–3 bedroom homes without the need for extenders.
The Eero setup requires a separate modem device, and will take around two years to save money when compared with leasing from Cox directly.
However, it's by far the best in-home WiFi on the market today, particularly since Amazon bought the company and started integrating it with their other smart home devices (and brought down the pricing).
To use it with Cox, you can combine it with a Netgear CM600 modem, which will support any plan up to 500 Mbps.
Eero is a "mesh networking" device, meaning that rather than have one router in your house broadcasting WiFi, you have 2–4 "pods" broadcasting signal from multiple points. This results in much better coverage if you have a larger home, and has fewer issues with devices like phones that move around the house when compared with WiFi extenders or installing additional access points.
Eero also comes with an app for network management that is extremely easy to use compared to the bad UX of your standard Linksys or Arris router. If you want to use parental controls or optimize your network to prioritize specific devices, it makes it very simple to do so.
Note that Cox does not charge for the modem if you are using their pre-paid "StraightUp" internet plan. However, all other plans outside their low-income program requires the $10.99 equipment fee.
Pretty much any modem/router combo will work decently for Cox's mid-level 150 Mbps plans, but you'll need to ensure you get a modem model with DOCSIS 3.1 if you are considering their 500 Mbps or gigabit plans. (See my guide to Cox gigabit service for more details.)
---
Switch to a cheaper provider or reseller
It used to be true that Cox was the only internet option in their service area.
Thanks to rapid expansion by competitors like AT&T Fiber, this is changing quickly.
Switching providers is relatively straightforward. You'll need about 30 minutes to complete the following steps:
Confirm options: Check for options at your address by entering a location in the search tool above, or by calling our partner BundleMyHome at (833) 438-1033. They'll run your address to see what alternatives to Cox are available at your building, and present you the cheapest prices.
Schedule install: Depending on the provider, you can schedule an install directly on the phone or online. Cox prorates final bills, so you can choose any day in the current month.
Cancel Cox: Wait until you've confirmed the new service install, then go ahead and schedule a Cox cancellation.
---
Check for low-income Cox plans in your area
Cox has a subsidy plan for low-income households. While the speeds are not the fastest, this can be a great option for homes that absolutely need the lowest possible price point:
| Plan Name | Speed Down/Up | Monthly Price | WiFi Fee | Details |
| --- | --- | --- | --- | --- |
| Cox Connect2Compete | 25/1 Mbps | $9.95/mo | $0/mo | Sign Up |
Households can qualify so long as they are enrolled in one or more of the following public assistance programs:
National School Lunch Program
Head Start
SNAP or WIC
LIHEAP or TANF
Tenant-Based Voucher recipients or project-based voucher holders
Section 8 Project-Based Rental Assistance (PBRA)
Anyone living in public housing
Like most cable company public assistance programs, they do not do qualification checks manually themselves. They rely fully on your acceptance in other public assistance programs to check that you qualify. You cannot apply directly if you don't use other welfare-type programs.
During the Covid-19 pandemic, Cox has been running further discounts on subsidy plans, and relaxing the acceptance criteria in some cases. If you're not sure if you qualify, go ahead and apply — depending on the current promotions, you might be able to sign up under special Covid-19 circumstances.
---
Frequently Asked Questions
Does Cox offer deals for existing customers?
Cox does not offer promotional deals for existing customers. However, the strategies discussed in this article demonstrate how you can lower your bill by calling and negotiating, removing un-needed services and equipment, or qualifying for special packages.
Does Cox offer deals for seniors or veterans?
Cox cable does not offer special discounts for seniors or veterans at this time. However, they are known to be more friendly to these demographics when they ask for special discounts in-person at Cox locations.
Why did my Cox cable bill go up?
Cox cable uses limited-time promotional pricing to bring in new customers at favorable rates. Aside from their internet-only prepaid plan, StraightUp Internet, all Cox plans use this pricing strategy. You can expect that your price will go up anywhere from 20–65% after the first 12 months, depending on your plan. Use the tips in this article to extend your promotional price.
---

Reader Success Stories
Were you able to reduce your Cox cable bill using the information on this page? If so, please share your experience using the comment form below.
Here are some outcomes shared by readers:
I spent almost 2 hours on the phone with Cox yesterday January 25th. I am in San Diego, CA. I thought the Cox rep came back to the phone (after placing me on hold for almost 5 minutes) with what I thought was a pretty good offer. Before we finalised the deal I ask him one more question about a particular service. He said let me check on that and see what I can do, I waited about 2 minutes and then my phone call disconnected. I waited for him to call back but he never did. So I called back and tried to get the name of the person I was speaking to and another rep said she had gotten disconnected from her customer however called them back. It seems funny to me that your working with a cable company and calls are getting dropped. I found it odd that my call got disconnected and then when I called back the next service representative stated her call was dropped with her customer as well.
Today January 26th, 2021, Before I called Cox back, I did quite an extensive research of my current bill and the Cox website.
I came to find out that there are Cox services I didn't even know existed that I can't find on their website, yet on my bill when there's going to be a rate increase they have to list all the various services with what the current prices are and what they will go to. And when talking to the customer service person (which I thought was in loyalty department which I thought is the same as the retention department) He mentioned he was using a Cox coupon which I can't find on their website whether logged into my account or not. So I searched it on the Internet and some coupon suggestions came up.
Somehow I stumbled across your website here and thought I would write my comment to let other people know of my experience.
Your article here was very very helpful and much appreciated....thank you.
Jami K., Jan 2021