Existing Comcast Xfinity customers are accustomed to the annual tradition of calling to negotiate a better deal.
But if you only signed up last year, chances are you're confused why the bill suddenly went up $20 overnight.
The bad news is that you can expect this to happen every year. The average Xfinity customer pays 52% more after just four years of service.1
Here's the good news: it is possible to lower your bill as an existing customer. I've personally used the tricks described below to bring my monthly bill down $20–35 for three years running.
11 Ways to get a better Xfinity deal (as an existing customer)
This guide will walk you through 11 methods for reducing your Xfinity bill — in detail. Be sure to check out #9, where I share some more "creative" ways to get the new customer discount back.
Successfully lowered your bill? please add the the comments thread below (moderated) so other people can learn from your results.
This article has also been updated to include comments from Xfinity customers who successfully reduced their own bills in 2021–2023.
Why does the Xfinity price increase every year?
(Skip the the next section if you already know why your bill changed.)
To get the best result from calling the Xfinity retention department, you need to determine exactly why your bill went up.
Otherwise, you're at a disadvantage and will probably get talked out of the best deals.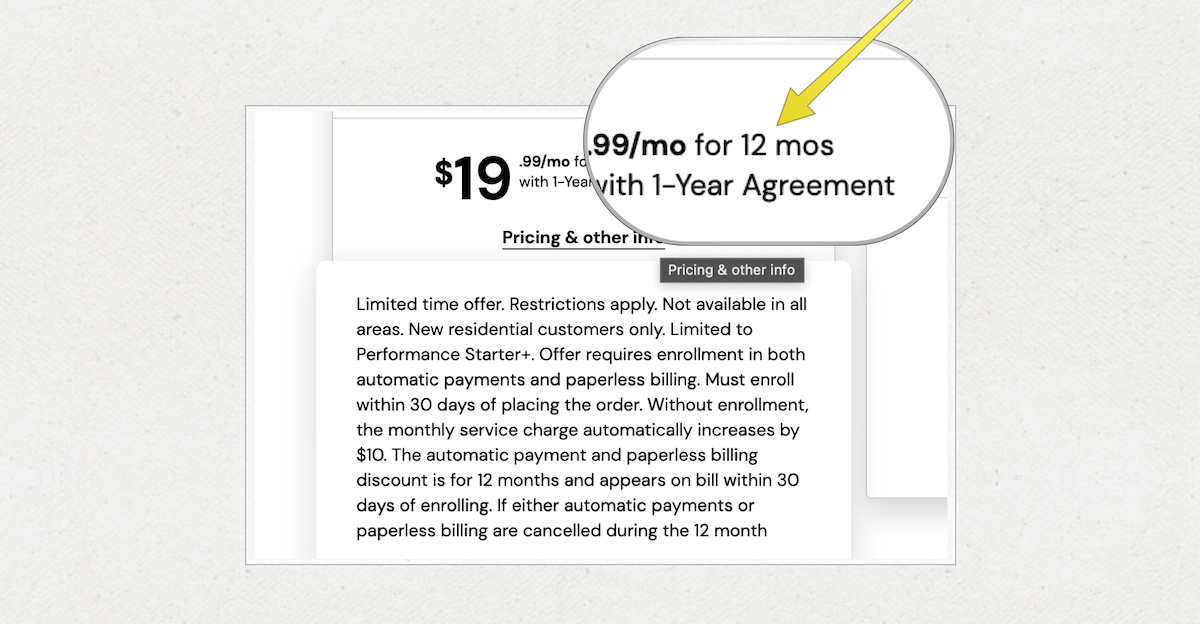 Like most cable companies, Xfinity does three things that cause your monthly bill to go up over time:
Price increases after 12 months on most plans (when the "new customer" discount expires).
Programming fees, taxes, and other government fees get passed directly to the customer (and rising every year, especially the sports networks).
Data caps and overage fees to discourage video streaming (charging by the Gigabyte for extra data, of course).
On top of this, the cost of Xfinity basic internet has gone up from just $42.95 in 2011 to $56 in 2021.2 That's $1.31 per year!
Here's how to determine which situation applies to you:
Expired discounts: if it's been exactly 12 or 24 months since your service install or last price change, your bill increase is the result of an old discount expiring. What you now see is the "actual price" of your service with no discounts. We have a full guide to Xfinity's price after 12 months here.
Programming fees: if you have a sports package or other premium TV package, it's common for networks to increase their fees. Look for the "programming fees" line item on your bill to confirm the change. Also check for third-party billing like NFL Network or Netflix — these are sometimes billed through Xfinity, but advertised as "free" when you sign up. Sadly, they're only "free" for the first three months or so.
Overage fees: you're probably well aware if this is an issue for you, because they send notices explaining that you've gone over your data allowance for the month.
Pro Tip: Check for duplicate or missing services
There have been instances in the past where Comcast charged customers fees for services they didn't request. Check for duplicate charges or new services if your price changes — particularly if you recently changed your package over the phone.
Get help switching away from Xfinity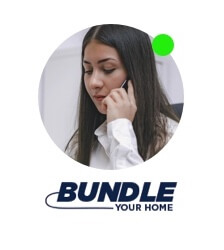 Check with our partner BundleYourHome at (833) 320-2807 for live help choosing the cheapest Xfinity alternative. Their agents can compare options at your address and advise which is best for your needs.
Xfinity alternatives like AT&T, Earthlink, and Sonic expanded rapidly in 2021, thanks to increased demand for fast home internet during Covid-19.
As a result, there are likely to be new internet options near you, at a cheaper price.
---

Negotiate with retention for a new customer deal ($5–85 value)
Contrary to what articles online claim, Xfinity does not "negotiate" with customers. I've heard this directly from Xfinity call center agents commenting on my articles, as well as experienced the process myself three times from 2015–2018.
However, they can reduce your bill based on current discounts, your location, and other factors.
The catch is that it hurts their performance metrics to grant discounts or downgrades — so you have to be extremely nice, willing to sit on the phone for an hour, and know their "retention" tricks in advance.
Basically, the Xfinity phone agent you speak with can only do one of the following:
Put together a new package based on existing offers.
Reduce or adjust your plan level and add-ons.
Extend your "new customer" rate for an additional year (this is rare).
You have to walk through your plan with them, line by line, so they can help look through current plans and figure out a reduction plan.
They can't manually edit your prices, and if they get you a discount it means they've gone through a rigid computer system on their end to make it happen.
I really can't emphasize this point enough: call center employees get yelled at all day. If you're the nice caller, you are first in line for special deals.
Additionally, you must call more than once if you don't get a win on the first call. Comcast pricing is very complex. Even the agents are sometimes confused by it. Therefore, if you call a couple times, you're more likely to find an agent who "gets it," has access to good promos… and feels inclined to help you out.
Here's the step-by-step:
1. Call Xfinity customer service and ask for a discount
Your first stop is the standard customer service line. Start by being direct about what you want:
Hi, I recently lost the promo price on my bill and I'd like to get back to a more affordable price. If possible, I don't want to change my service level or change services. Are there any options for long-time customers in my situation currently?
This is a good script to stick to because it lets them know you're not gullible about service changes, and that you don't need an explanation of the promo policy.
2. Call back to try more than one agent
When an agent grants you a discount or changes your services to a lower price, it hurts their metrics. Therefore, you'll need to try at least a couple times before you give up and move on to other techniques.
I recommend that you call back at least three times before moving onto the next step.
3. Request to cancel your service (retention department)
If after a few calls you still can't get a deal, it's worth asking to cancel.
This gets you transferred to the "retention" department. It varies based on location and time of year, but in some cases, retention will grant a special deal if they believe you are going to cancel.
Don't worry, if the call skips retention, you can just hang up and try again later.
Once you're on the phone with retention, you'll once again need to take the "savvy and patient" angle:
Hi, I've been calling in because my promo expired and I'm trying to get my bill back to a manageable rate. The last person I spoke with couldn't seem to get it adjusted. What are my options?
This will likely get them started on a pitch for bundling with Xfinity Mobile, adding TV, or similar. When you get the chance, politely decline and come back to the discount option:
I really can't change any of my services right now. My frustration is that I know people in my neighborhood are paying less than me. I really don't want to switch but I guess I'll have to if the bill is really stuck at this amount. What about extending my new customer promo? Is that an option?
4. Request to speak with a supervisor
If this doesn't work, request to speak with a supervisor before going through with your "cancellation."
You can pretty much say the exact same thing here, but they will have a stronger understanding of the promo system and less heat to keep up their metrics.
If they can't do anything about the promo rate, you should just check for upcoming promotions and then hang up:
Well, I'm sorry we couldn't come to a deal here. I'm going to think about it a few days before I go through with cancelling. Do you know if there's a promotion coming up in the next week or two that I can call back to take advantage of?
Managers in the retention department will have a good understanding of the promo system and regional pricing system, and there's a chance they'll suggest an upcoming offer.
---
Drop the router fee by purchasing your own ($15+ value)
Comcast Xfinity offers its customers both a Wi-Fi router for a monthly fee of $15.
This sounds reasonable, until you add it up and realize you're paying $180 for the privilege of connecting to Wi-Fi.
This is common for cable companies, but Xfinity's fees are on the high end:
| Internet Provider | Monthly Base WiFi Fee | Annual cost of WiFi equipment lease |
| --- | --- | --- |
| Xfinity | $15 | $180 |
| AT&T | $0 | $0 |
| Spectrum | $5 | $60 |
On top of the router fee, they will also charge you several dollars per TV box, DVR, etc.
If you look at the costs, at the end of one year, the rent you pay for the equipment from Xfinity surpasses the equipment's actual cost in most cases.
Thankfully, you can drop these fees by simply using your own Wi-Fi equipment. A new router and modem combo will cost you $80–200 depending on your home size and plan speed.
Here's how the prices reduce for each of the three base internet-only plans:
| Xfinity Plan Name | Price with WiFi fee | Price with WiFi fee removed | Wifi Fee |
| --- | --- | --- | --- |
| Connect (75 Mbps) | $66/mo. | $51/mo. | $15/mo. |
| Connect More (200 Mbps) | $78/mo. | $63/mo. | $15/mo. |
| Fast (400 Mbps) | $98/mo. | $73/mo. | $0/mo. |
The only catch is that Xfinity is specific about what makes and models of modem and router work with their services. I've written a full post on Xfinity Wi-Fi fees and equipment, but here's the summary:
The simplest Wi-Fi router and modem replacement device is the Surfboard AC1900, although larger homes might consider a more complex Eero setup.
Unlike the options below, this means you only have to purchase one piece of hardware instead of two. Therefore, it's a better option for non-techie users, due to ease of setup.
View Replacement Equipment
1. Pick a cable modem that supports your plan's maximum speed
To save even more money, you can get the modem and router as separate devices. This makes it easier to upgrade and change out the Wi-Fi component over time.
Here are some modem suggestions to start:
Cheap option for plans under 100 Mbps: Netgear CM400
Mid-range options for plans up to 400 Mbps: Netgear CM500
If you're on a Gigabit plan, I honestly suggest you just use the leased equipment and accept the cost to avoid tech support hassles. Power users who disagree probably aren't reading this article.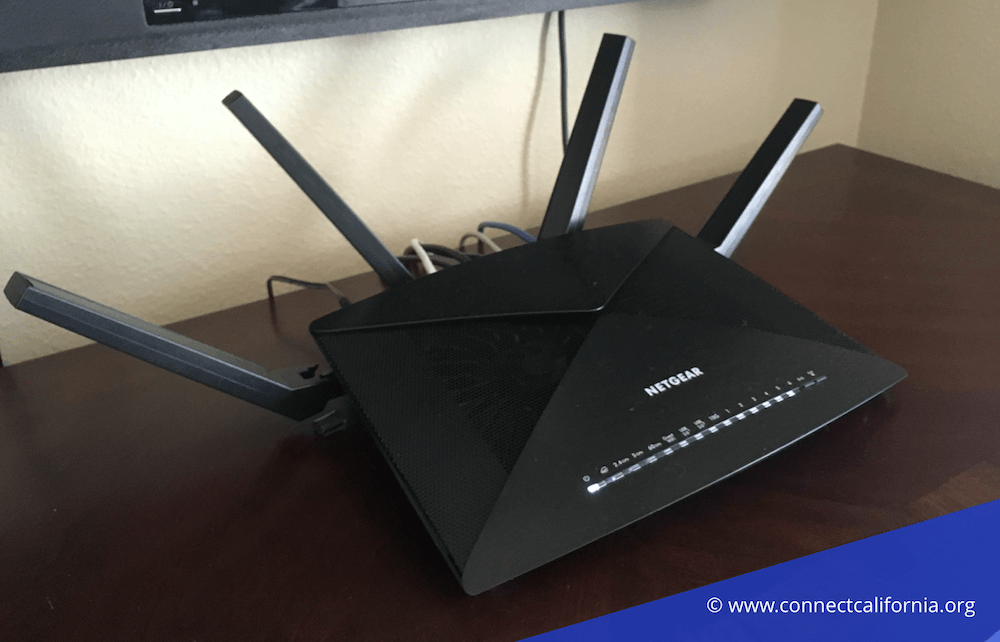 I've been using a slightly older model of the mid-range option above for more than five years and have had no issues. These work with all the major cable companies which is useful if you move. For example, I had Xfinity internet in Virginia when I purchased my equipment but currently use it with Spectrum internet in Los Angeles.
2. Pick a Wi-Fi router that supports your plan's maximum speed
The modem is the boring part of your home network. The router is the piece of equipment that generates Wi-Fi, has all your ethernet ports, connects to other mesh networking devices, etc.
Some places to start when deciding on a model for Xfinity:
For apartments and small homes with average speeds 200 Mbps or less: TP-Link AC1200
For large homes with fast internet speeds of 200 Mbps or more: Eero mesh Wi-Fi network
2. Install the new modem and router
Install will vary depending on what equipment you buy, but the important part is to simply call Xfinity customer support when you've plugged it into the coaxial jack in your house. They'll ask for the "MAC Address" printed on the back of your modem to confirm it works.
4. Return the leased equipment
One of the most common "surprise fees" people write in to us about is missing equipment fees. If you don't return the leased equipment and inform them that you're no longer planning to lease it, you'll get charged monthly and/or be on the hook for replacing the full cost of replacements.
Inspect your bill after switching to your own Wi-Fi equipment to double-check they remove the Wi-Fi fee. They often don't, in which case you have to call.
Also ensure that the equipment is returned, either in person or via mail, and has a confirmation number so you can prove you returned it.
What about the TV boxes?
For your TV boxes, you can't use your own but you can simply return the ones you don't use (it's common for agents to sell new customers on more equipment than they need for TV bundles).
You can also consider downsizing your TV plan or cutting the cord, which we'll cover in detail below.
---
Reduce plan to get new upgrade offers ($10+ value)
This one is a bit of a hack, and I was only able to confirm it in summer 2021. Your mileage may vary.
One of the fastest ways to lower your Xfinity bill is to simply reduce to a slower internet plan — and wait for them to offer you an "upgrade discount."
The cheapest (and slowest) Xfinity plan in most areas is the Performance Starter plan. Without a new customer discount, it will run you about $50 for internet-only.
| Plan Name | Download | Upload | Promo Price | Final Price |
| --- | --- | --- | --- | --- |
| Connect | 75 Mbps | 5 Mbps | $19.99/mo | $51 |
This plan only has 25 Mbps download and 3 Mbps upload, so it's frustrating. But once you're on it, Xfinity's pricing algorithm will identify you as an "upgrade target," meaning they think they can make more money if they entice you to add or upgrade services.
Check your online account after a couple days, and/or wait for mail offers. Until they patch this loophole, you'll be getting an "upgrade" offer almost as good as the new customer discounts. This will allow you to return to your previous speed in the 100–940 Mbps range for a lower price.
Fallback option: reduce your speed permanently
This may seem painfully obvious to point out, but the fact is many homes pay for way more speed than they actually need.
If you have fewer than three people in your home, and you don't rely on beefy upload speeds for something like a home office, Xfinity's base 100 Mbps plan is likely more than enough to support streaming HD video, gaming, and other basic use cases.
You'll only feel the pinch if you have more than one flatscreen TV hooked up to Netflix, or if you regularly work with video files.
As an example, uploading a video file to your YouTube channel on Xfinity's cheapest 25 Mbps plan will take you almost 45 minutes, since they limit the upload speed to 3 Mbps on that plan. Doing the same task on their mid-range 300 Mbps plan "only" takes 15 minutes.
We have a full guide on what internet speed you need here.
---
Check for employer-sponsored plans and payback benefits ($50+)
In the past year, I've managed to cut down my internet expense by $50/month with a simple but uncommon hack: having the boss foot the bill!
In my instance, it's thanks to my spouse's work benefits. But, job-based assistance for internet and mobile services is a widespread perk provided by HR departments in major companies. It's particularly common with universities and large corporations (think IBM, Meta, etc.).
Considering that over one-fourth of workers' compensation consists of benefits, it's predictable that businesses might prefer to handle some internet bills to prevent staff turnover.
How to find out if you're eligible for job-based internet: reach out to HR
The caveat is that these programs are usually under-promoted once you're on board. Generally, you'll need to get in touch with HR and explicitly ask for assistance in comprehending the comprehensive range of available perks and benefits.
This is particularly important if you've been with the company for a while; benefits introduced to attract fresh talent aren't always communicated to existing employees.
---
Reduce TV package, or cut the cord ($10–100 value)
Xfinity pushes their TV bundles hard, and it's a good deal now that they've integrated it with streaming services and added their own content library.
However, if you find yourself less inclined to view those channels and more inclined to flip past them, you should consider lowering your plan tier or "cutting the cord" from cable TV altogether. Streaming services like Hulu, Amazon Prime Video, and Fubo TV have taken over the TV market over the past decade by offering the same content a-la-carte for cheaper.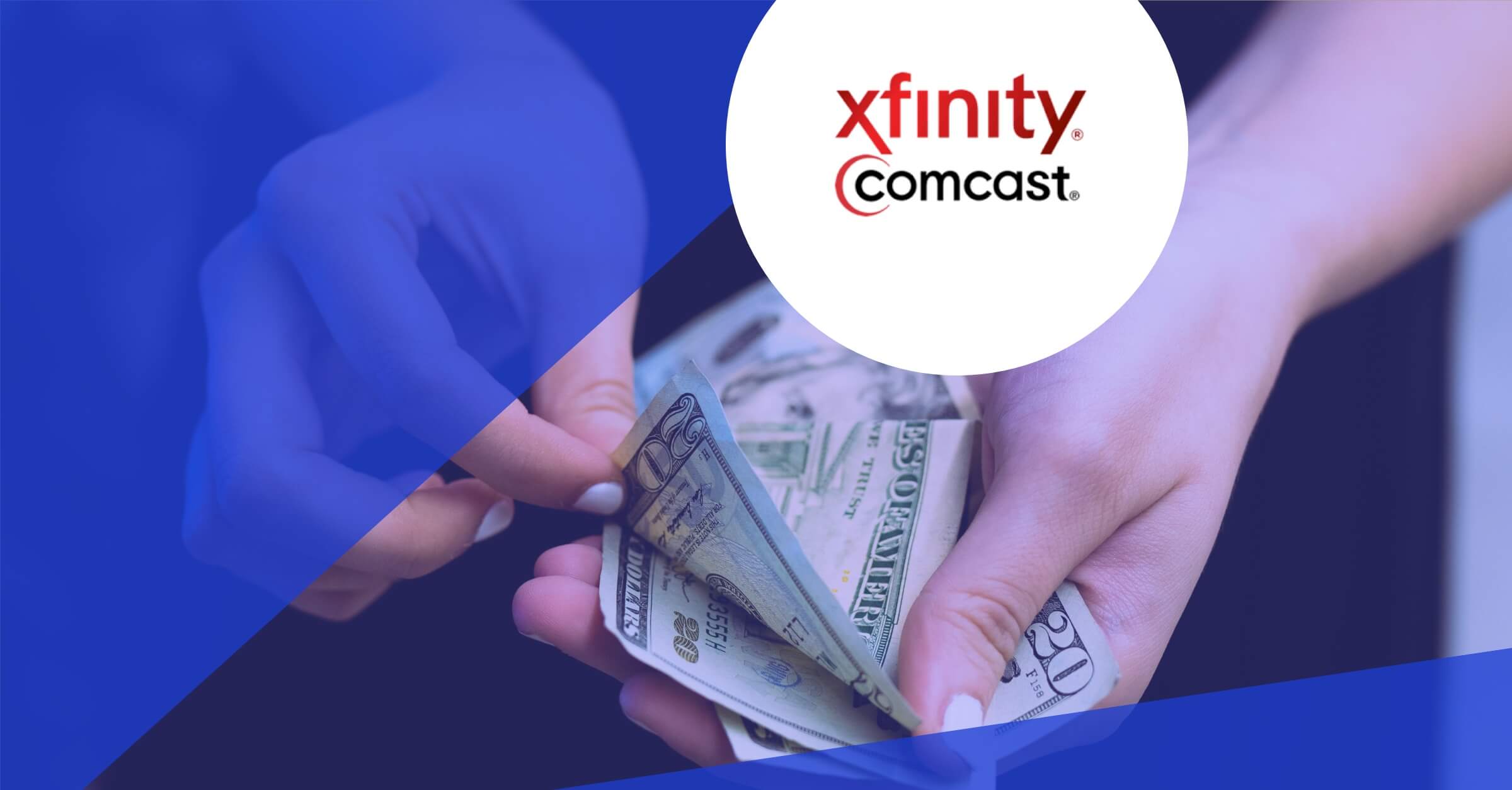 For most customers, sports is the main draw of Xfinity TV. However, new streaming services like FuboTV have recently gotten rights to live and network sports content.
The best alternative for sports fans is FuboTV. FuboTV is similar to Netflix, but with a focus on live sports and live TV; overall, it's about the same content you get with Xfinity, packaged as a lower-cost streaming service.
They are currently running a limited-time free trial so Xfinity customers can try the service.
FuboTV Free Trial
Check your bill for expired premium channel discounts
Xfinity frequently offers "free premium channels" or "free subscriptions" to Netflix, Starz, or sports networks as a new customer perk.
…The problem is that they usually expire after three months of service, at which point some percentage of customers will forget to update their package. It's likely a big money-maker, but it's annoying if didn't see it coming.
You can check for premium channels as line items under "Your Xfinity Package" at the top of page 2 of your monthly statement.
Reduce or replace your TV package
The premier subscription offered by Xfinity gives you access to over 260 different channels and costs you around $85 a month. On the other end of the spectrum, the Limited Basic plan offers you over ten channels at approximately $47.
Of course, there is a range of options available in between. You could go for the Digital Starter pack offering over 140 channels at $68.22, or even the Digital Preferred offering access to more than 220 channels at $70.
You can also just drop TV altogether, although note you'll be subject to "final pricing" rather than the promotional pricing advertised for new customers. See our Xfinity pricing sheet for a full rundown.
---
Add TV for a special rate ($10+ value)
Xfinity sometimes offers deals where you actually pay less if you sign up for TV. They're not always advertised, but you can access them by calling into customer support and asking what incentives are currently offered in your area to add TV.
…If you've been a customer for any span of time, you're probably already getting weekly mail about these offers.
This strategy may seem counterintuitive, but Xfinity relies on high subscriber numbers to maintain negotiation leverage with advertisers, programmers, and the like. With that in mind, they get value from you as a TV customer even if your TV plan is basically free.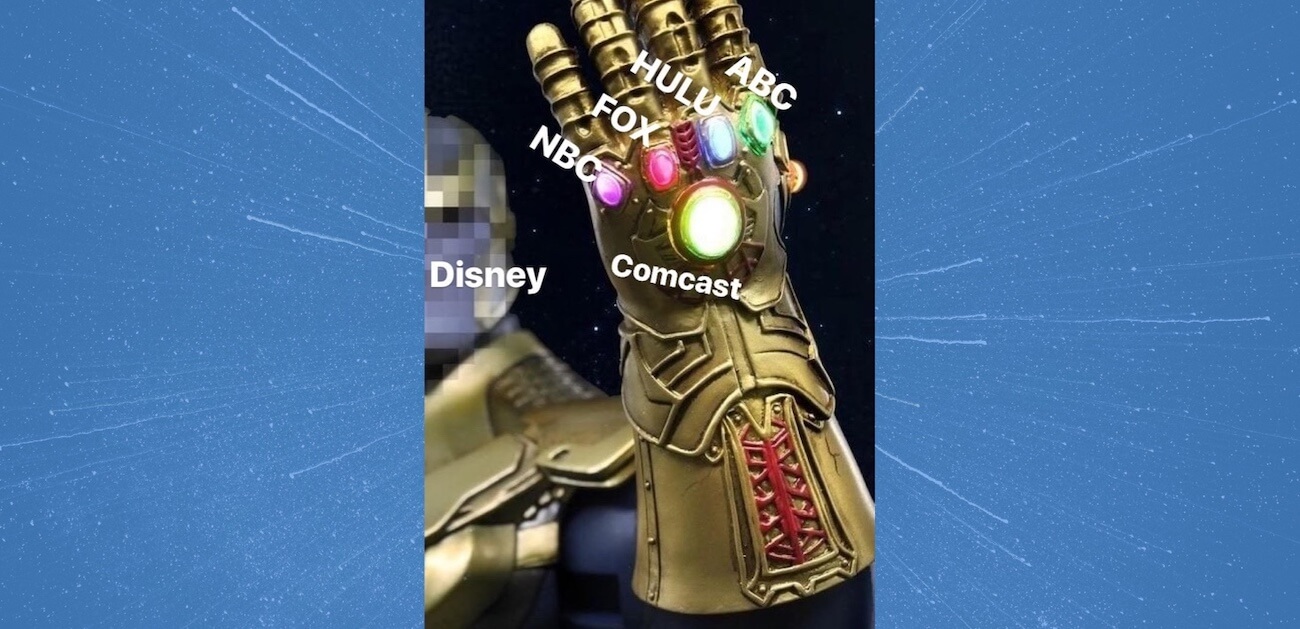 Additionally, they can change the price later, or charge customers for HD boxes and TV equipment, resulting in incremental revenue the customer might not notice. However, if you're savvy enough to watch your bill and avoid unneeded equipment, it's often possible to get Xfinity TV for free when you call to ask for a lower bill.
---
Check for data overage fees and set limits if needed ($10+ value)
It is a no-brainer that going over your data limit is going to incur extra charges. To avoid additional costs from data usage, you can consider limiting your data usage or offloading your mobile phone data from Wi-Fi.
Even in 2, Xfinity still imposes a 1.2 Terabyte data limit on home internet plans. This seems like a lot, but the fact is that if you stream a lot of video and have multiple people in the house, you have to plan around it.
In most urban areas, the speed you get watching video on your phone is equivalent or faster than if you connect to your home Wi-Fi. Therefore, you can offload a lot of data and avoid paying Xfinity overage charges by simply not connecting phones to your home network.
See example bills here for an idea of how these overage fees can add up on your bill.
Due to ongoing bad press about data caps, Xfinity has started adding a "courtesy month" where they warn you but don't charge you the first time you go over the data cap.
Ask for Extension of Data Cap
You can also negotiate with Comcast to give you a deal with an extended data cap. Asking for this deal could be at no charge to you or at a very minimal cost. It is better to secure a deal that comes at no extra cost to you so that you can reduce the bill effectively.
However, in a scenario where such a deal is not available, you need to ensure that you do not go over the limit for your data usage to ensure that you do not get an inflated bill at the end of the month.
Set Boundaries for Your Internet Usage
Gaming and using streaming services have the potential to make you go over your data cap. You will need to be mindful of these limitations, set boundaries around your internet usage, and try not to go overboard. You can access your Xfinity account's usage meter to check how much data you have already used in a given month and trim your data usage to be well within the data cap.
Remember That Xfinity Charges for Excess Usage
Xfinity sets the data cap for you depending on the plan you have chosen. When you have exceeded this limit, you will receive an email stating that you have exceeded the said limit, and Comcast could also charge you for any excess internet usage.
Usually, Xfinity allows you to exceed your data cap on two instances without charging you an extra sum for those months. Still, if you exceed your data cap for more than two occasions in a single year, Comcast could charge you an extra sum. This extra amount is approximately $10 for every 50 GB of additional data that you consume. The extra charge is also limited to $200.
Whether it is $10 or $200, it is still a hole in your pocket, and you must do the best you can to avoid an extra charge. Xfinity also offers an unlimited data program. The program offers you access to unlimited data at just $50 a month. So, if you are aware that you will be using a ton of data, this plan will be quite suitable for you.
Does Xfinity data roll over?
As of 2022, Xfinity does not roll over your data allowance month-to-month.
---
Switch providers for a new customer deal elsewhere ($10+ value but depends on location)
Prior to 2020, most politicians didn't really take internet access seriously as an issue. It's safe to say that is no longer the case, and in 2021–2022 Federal and State governments are pouring billions of dollars of grant money into expanding internet access.3
As a result, Xfinity service areas like Sacramento and San Francisco are finally seeing competition from wired providers like AT&T Fiber as well as wireless options like T-Mobile 5G.
AT&T's Fiber 300 plan is the best equivalent to Xfinity internet. It provides 300 Mbps download and upload speeds for $45 per month, including fees.
This plan provides an upload speed of 300 Mbps in addition to fast downloads, which is more than 700% higher than the fastest upload Xfinity offers over cable.
The upload speed increase actually makes a big difference if you're doing a lot of Zoom and work from home activities, because it provides more bandwidth for streaming video up to the internet, instead of just down from Netflix/Hulu/etc.
Check Availability
If you haven't checked for new internet options in your area for a year or two, I strongly suggest you do so now.
Some of the key areas that you can consider when you run a comparison include:
Data cap
Number of channels
Internet speed
Equipment rental fee
Overall cost
Customer support
Frequency of discounts
Other freebies
Once you have all this information, you can check how much you stand to gain by leaving Xfinity… or calling asking them to match their competitor's price offer.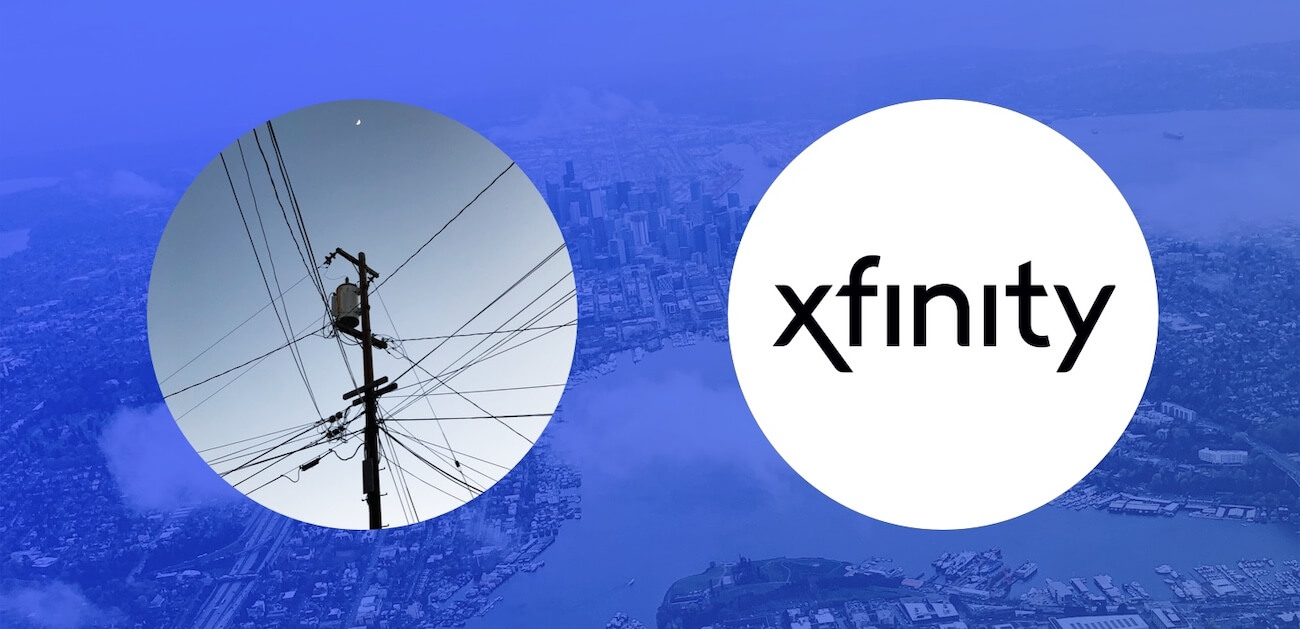 ---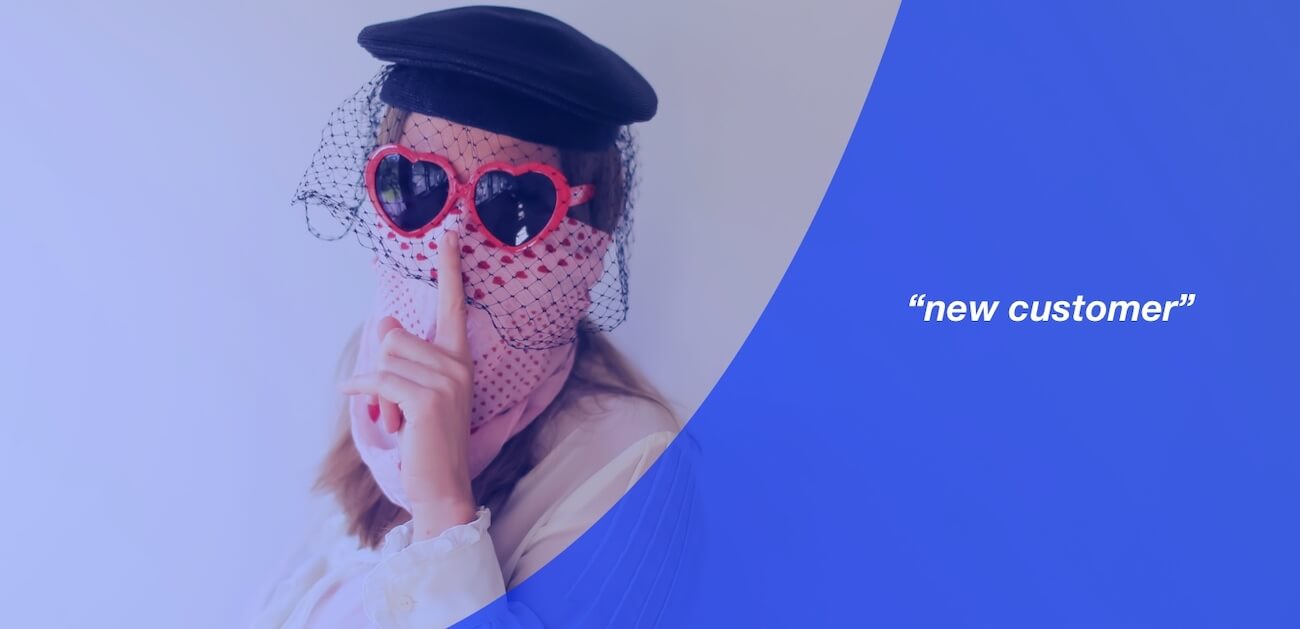 Sign up as a new customer ($20+ value)
One of the simplest ways to qualify for a new customer rate with Xfinity is to simply… become a new customer.
In other words, it's common for Xfinity customers to cancel their service and sign up again.
The catch, naturally, is that you're in their system as an existing customer. There are a few tricks to get around this, but note that these are all against their terms of service. I don't suggest doing this per se, but it's an option you should be aware of:
Cancel and sign up under a spouse or family member's name.
Cancel service for 30 days or more and switch service back on via an Xfinity reseller.
Option one is the simplest if you have a spouse or roommate. This works best if you're living with roommates since you'll have different last names.
In either case, another trick commonly used to avoid being detected is to sign up via a reseller. This means that when you sign up again, you Google "Xfinity authorized reseller" and sign up via one of their partners, likely by phone. It's a pain, but it means the sale doesn't touch their system until it's confirmed.
Some customers have reported being able to qualify under their same name and phone number after 30 days or so, but for most of us, going more than 30 days without home internet is not really viable, unless you have a mobile hotspot and a lot of patience for buffering time.
---
Disclaimer: this is not financial, legal, or tax advice. Always discuss financial decisions with a tax professional.
Qualify internet as a tax write-off ($5+ value)
Taxes aren't exactly simple, but the IRS is crystal clear on one point: if you sell anything, you are a small business.
As such, if you're filing any income not sourced from a full-time job, chances are you can deduct home office expenses including rent, heating, equipment… and the Xfinity bill.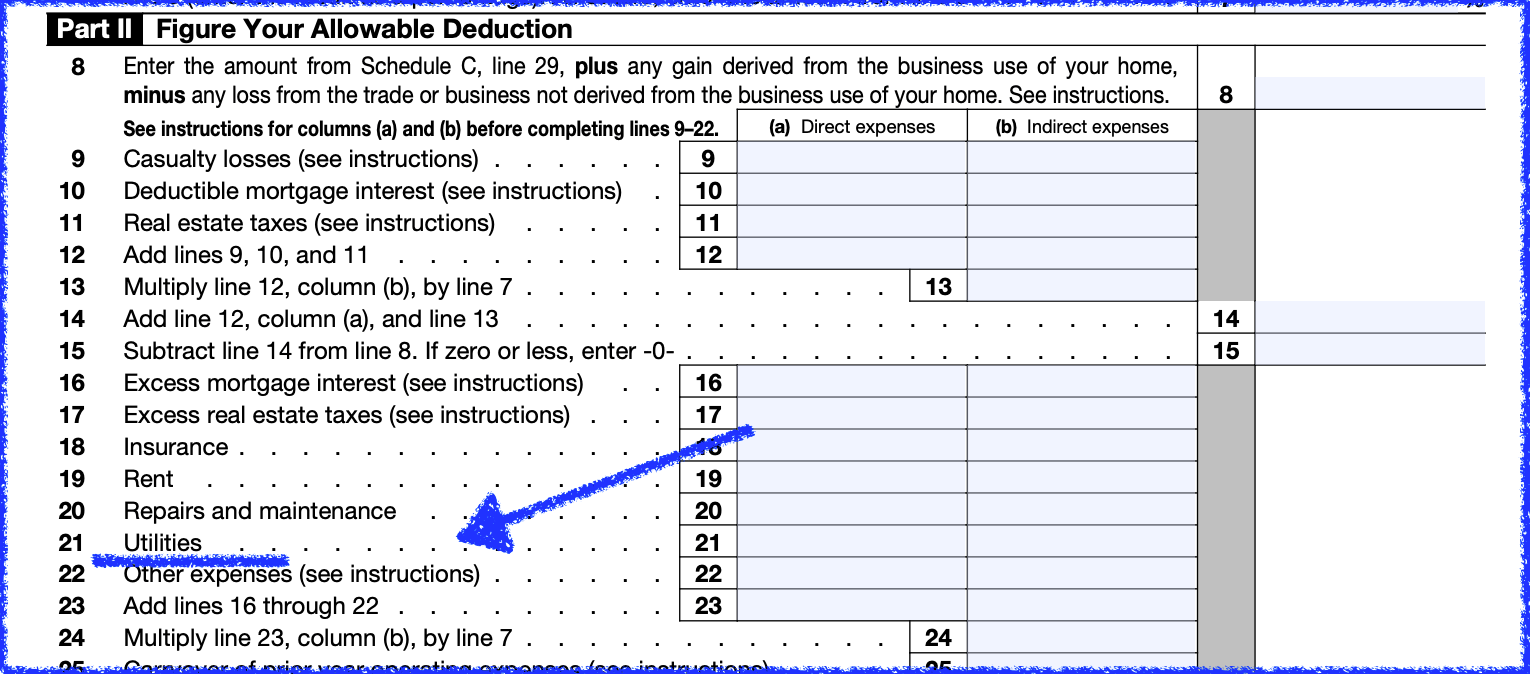 The trick here is to make sure you're deducting the correct amount, since they'll typically want to see a percentage based on usage of the home office; the details vary depending on the type of deduction taken.
---
Qualify for a low-income subsidized plan ($40+ value)
Credit where it's due: Xfinity has one of the better low-income internet plan options on the market.
While other companies like Spectrum make you jump through hoops and only accept people under very specific situation, Xfinity makes their plan accessible for most homes that are truly low-income (meaning with 135% of the poverty line in your state).
These plans provide the same 25 Mbps download speed as their regular base plan, but for a much lower price of $9.95. You save $40 per month on this plan.
| Plan Name | Speed Down/Up | Monthly Price | WiFi Fee |
| --- | --- | --- | --- |
| Xfinity Internet Essentials | 50/10 Mbps | $9.95/mo | $0/mo |
| Xfinity Internet Essentials Plus | 100/20 Mbps | $29.95/mo | $0/mo |
The catch is this: to qualify, you have to already participate in other low-income programs like school lunch vouchers or VA benefits. They use your participation in government programs to qualify that you do in fact have a low income. They do not have any options for checking your tax statements or bank account to verify income directly.
You can learn more about the Xfinity Essentials plan here.
---

Reader Success Stories
Did these tips help you negotiate a lower rate with Xfinity? If so, please drop a line and let me know so I can share your story with future readers.
Share your story
Here are current success stories shared by our readers:
Took two calls for us. We are on the Choice Double Play plan with limited TV and internet. First lady was openly hostile and we hung up, I could not believe how rude she was to my wife.
Called again to cancel and they sent us to a cheerful guy who actually pulled up our account and helped us find options. Decided to keep our current package and he got the price down to $88 for two years. We were paying $100 even up till then (Boston area). I hope he wasn't making stuff up.
Sean Z., September 2021
Wow, the tip about reducing then "upgrading" actually worked! I called and they didn't negotiate so I had them switch me to the "cheapest" plan option lol. A few days later I logged into my account, bam! Same price as new customers to go back to the 300 plan. I wonder if it'll work next year.
Jerry M., September 2021
Like you said, they don't negotiate. Seemed like my guy was was checking a computer for deals. Spoke to two people and got the bill reduced $17. Thanks for the tips!
Gary R., August 2021
Dealing with the cable people is miserable. Helpful article though, FYI I was able to lower my first bill by asking them to remove the installation fee. Used a variation of your script above as a new customer. Actually worked well, took an hour of mostly hold time and they knocked the bill down $50.
Melissa G., August 2021
---
Frequently Asked Questions
Why did my Xfinity price go up?
The most common reason for Xfinity customer bills to go up is the removal of first-year discounts. This typically increases the bill amount by about $20 per month.
Can I negotiate my Xfinity bill?
Contrary to common belief, Xfinity call center agents cannot negotiate bills. However, they can grant discounts in some cases as permitted by the Xfinity pricing system, which varies based on location and current promotions.
What is the cheapest Xfinity plan?
The cheapest Xfinity plan is their low-income access plan, called Internet Essentials. This plan offers 25 Mbps for less than $10 per month. However, it's only available for low-income households near the poverty line. The same speed costs $50 without discounts for other customers, at the same 25 Mbps speed level.