Pre-setup checklist Typical utility costs in Los Angeles Electric and Water Gas utility Internet, TV, phone Sewage, trash, recycling
Los Angeles has regulated electric, water, and gas utilities. This means you don't have a choice of providers, but setup is simple since you only have one point of contact for each service.
Trash and sewage utilities are billed along with water and electric by the LADWP on a bi-monthly basis. So, expect to get your utility bill every two months.
Internet and telecom services in Los Angeles are regulated by the California Public Utilities Commission (CPUC) locally, but are offered and operated by private companies.
There are also some alternative internet providers, but most buildings are limited to choosing between Spectrum and AT&T.
Pre-setup utility checklist
Check lease for utility clauses: It's common for rentals in LA to include water in the lease. However, you should check that it is explicitly described in the lease, as shared meters or tenant responsibility for water is not unheard of.
Check unit for existing or transfer service: SoCalGas will often leave a note in the mail to help new residents transfer service without shutoff. It's also worth checking for WiFi routers for internet that previous residents may have left attached to outlets in the space.
Locate meters and building/unit breaker box: It's useful to know where your breaker box is in case you need to reset any switches. It's also worth checking the meter to confirm it's not reading any other units, such as a grandmother flat.
Locate coaxial outlets for internet: Setting up cable is easier if you know where the coaxial jacks are in each room, and make sure furniture is not in the way when a technician arrives.
Typical utility costs in Los Angeles
All-included, $85–130 per month is a typical monthly utility cost range for one-bedroom apartments in Los Angeles, excluding internet. Single-family homes face much higher costs ($110–200 all-included) due to the cost of heating/cooling a larger home without cost-sharing among residents.
Basic cable internet plans will add around $40–60 per month. Both Spectrum and AT&T locally use "sign-up prices" to convert new customers, meaning that the cost of internet and TV rises 20–50% after the first year of service. Due to declining popularity, landline phone service can be added to internet from both companies for around $20/month.
Electric and Water utility (LADWP)
The Los Angeles Department of Water and Power supplies both electricity and water utility service within city limits. The billing system for LADWP also includes line items for sewage and trash collection — so if you bill for electric and/or gas through the LADWP, you'll also be paying your trash and sewage dues to the city on the same bimonthly bill.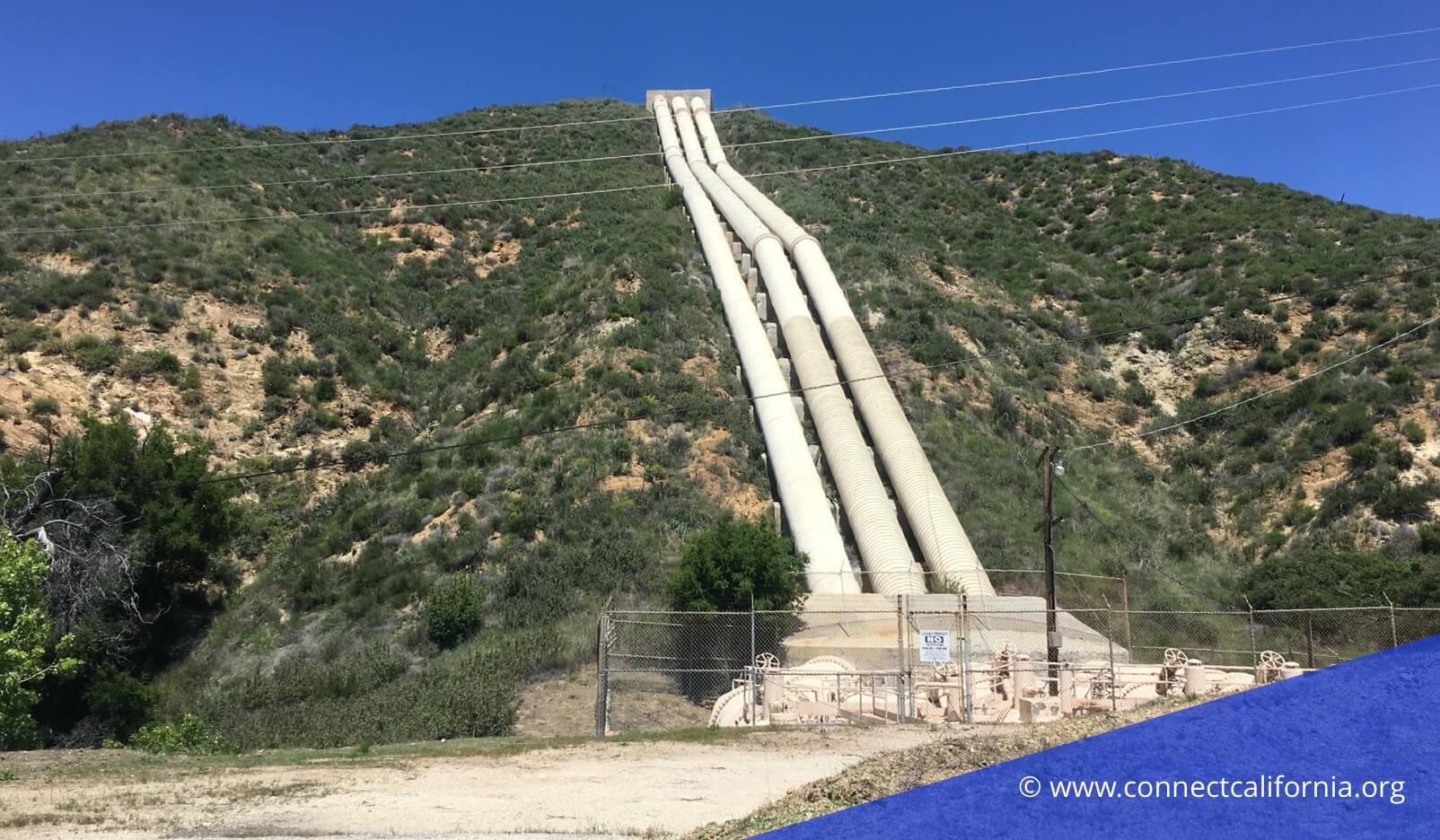 How to sign up for LADWP service
You can sign up for service via their website by clicking "start new service" on their homepage. This will prompt you to make an account.
You'll need a social security number to complete the online signup process, which they verify via Experian.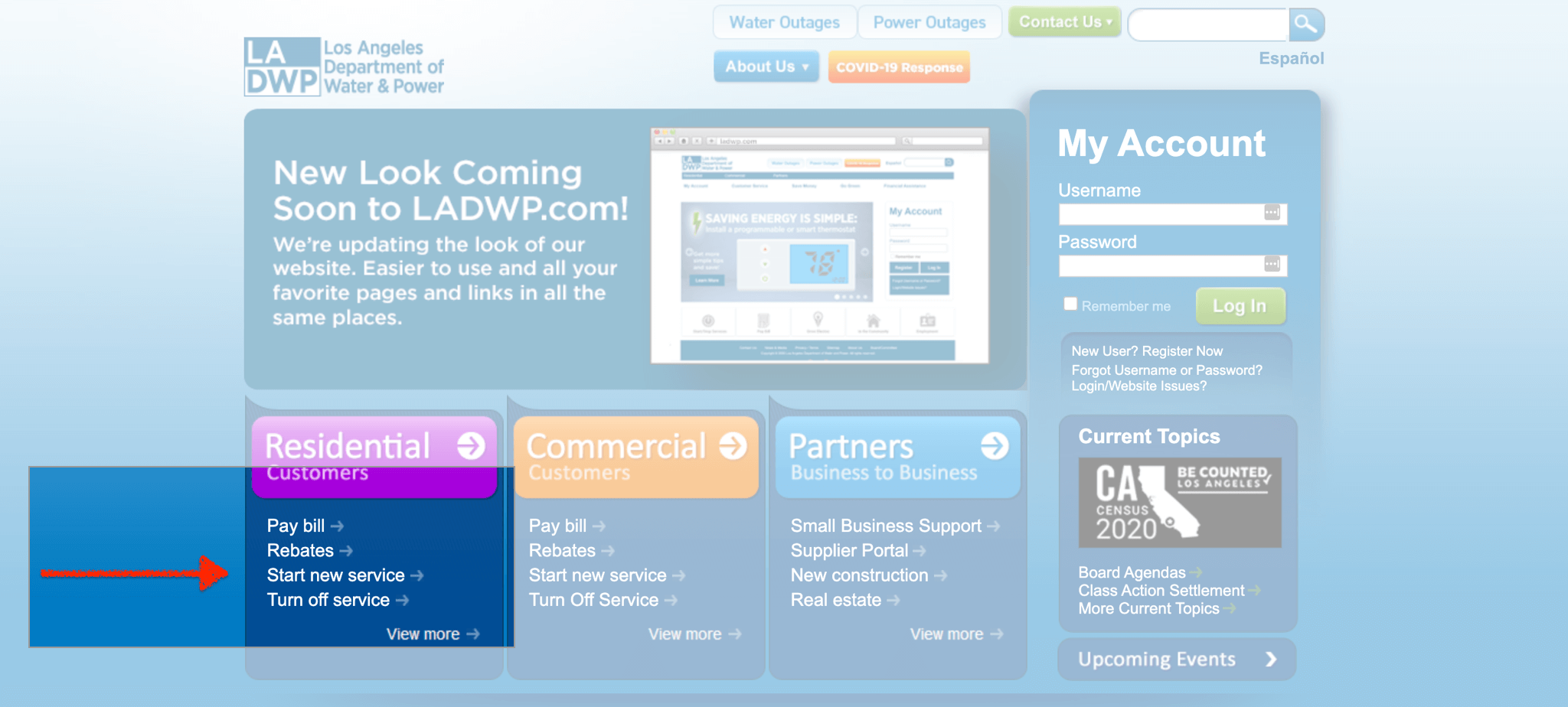 You can still get service without a social security number, but you'll have to call them to complete the process. Have the following information handy:
Your social security number
Information needed to access the property (gates, etc)
Location of electric meter (inside or outside?)
How much will the LADWP electric and water bill be?
Electric is the largest utility cost for most homes in Los Angeles. Because the LADWP bills bi-monthly for electric and water, the bill sum often surprises residents. Electric for a one-bedroom apartment should be in the $80–135 range monthly, with most units paying less than $100 per month.
Water is commonly included in rent, if you are renting, or added-on for around $15–25 per month.
Gas utility (SoCalGas)
SoCalGas is the gas utility provider in Los Angeles. As gas is regulated in California, you do not have multiple companies to choose from in LA, as you might be accustomed to if moving from a fully deregulated state.
How to sign up for SoCalGas service
You can sign up for SoCalGas service via their website, or over the phone at (877) 238-0092.
As with the LADWP, if you do not have a social security number, you will need to sign up over the phone in order to verify your information.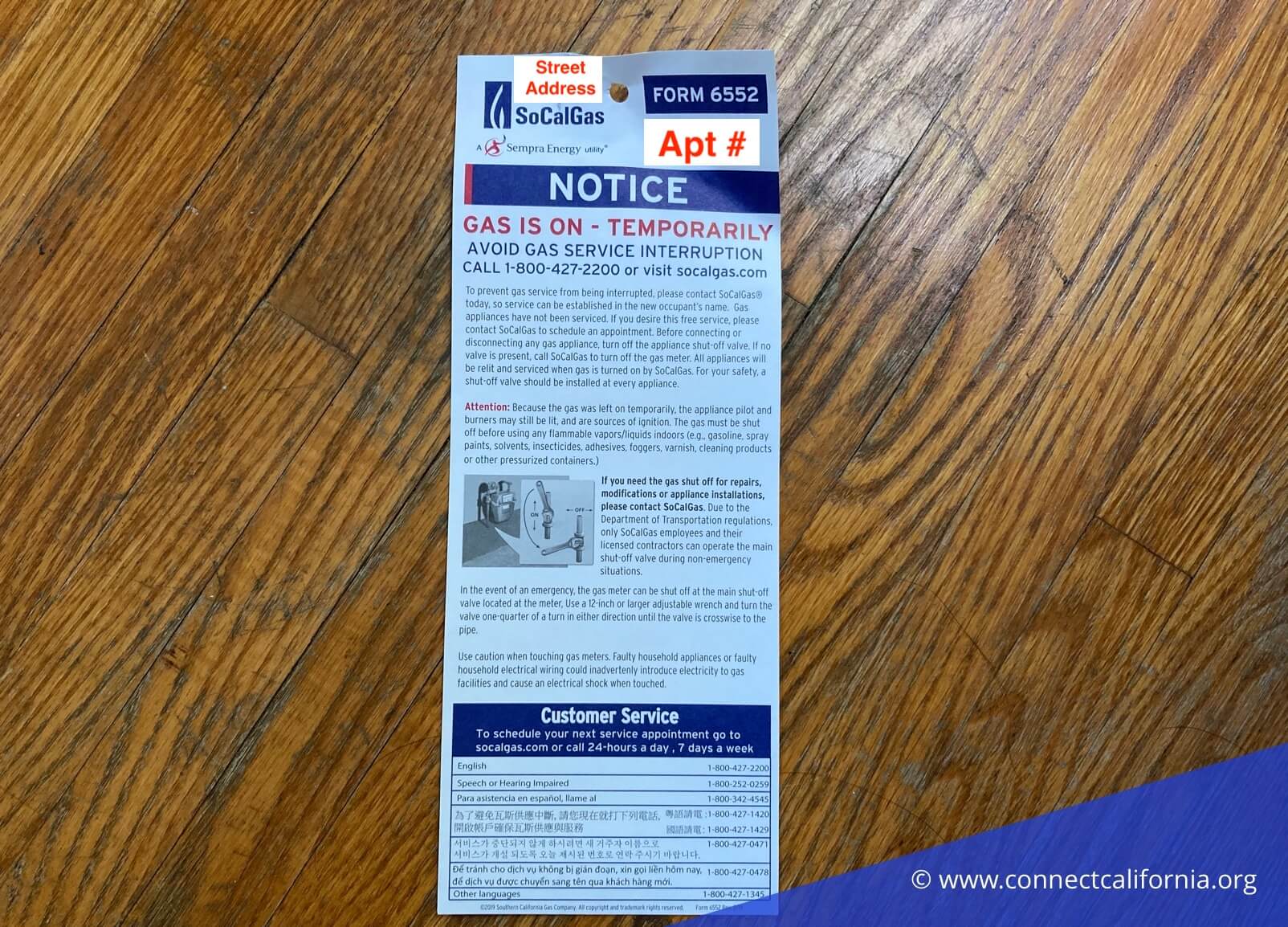 How much will the gas bill be?
Gas generally is used for heating purposes and appliances, so it will go up during the winter if you use it for heat. $15–70/month is a normal rate for a duplex unit in Los Angeles, but the price will be higher for larger buildings, or for units that rely on older less efficient gas heaters.
Internet, TV, and Phone service (multiple providers)
Summary of internet providers in Los Angeles
Cable: Spectrum
Telephone: AT&T
Alternative providers: Starry, Sonic, Earthlink.
See our guide to Los Angeles internet providers for more information.
Internet is regulated by the same organization responsible for utilities in California (the CPUC), but is not provided as a utility from publicly owned companies.
Additionally, the internet speeds provided by each local company varies from neighborhood to neighborhood. So you will have to verify speeds directly with the providers before making a decision.
Cable service in LA: Spectrum
Spectrum is the primary cable company in Los Angeles.
Spectrum's base 200 Mbps plan is the best internet option for most Los Angeles residents. It's the only option on the market if you want traditional cable TV packages along with your internet service.
The plan allows TV and phone to be added on, but keep in mind the price will go up after the first year. We recommend that customer call in after the first year, as it's sometimes possible to negotiate a lower price.
Current LA Spectrum cable prices
View more: Spectrum plans in Los Angeles.

| Plan Name | Speed Down/Up | Promo Price | Final Price |
| --- | --- | --- | --- |
| Spectrum Internet | 200/10 Mbps | $49.99/mo | $69.99 |
| Spectrum Internet Ultra | 400/20 Mbps | $69.99/mo | $94.99 |
Telephone service in LA: AT&T
AT&T is the primary DSL and fiber internet provider in Los Angeles. They are also the primary landline phone provider locally.
AT&T offers fiber internet to around half of LA, which is the best option for internet-only service since it supports the fastest speeds on the market (gigabit 1,000 Mbps download and upload).
However, the speed offers varies widely based on location. You have to verify your address with AT&T directly in order to confirm service level, in order to properly compare them with Spectrum.
View more: AT&T plans in Los Angeles.

| Plan Name | Download Speed | Promo Price | Final Price |
| --- | --- | --- | --- |
| Internet 25 | 25 Mbps | $45/mo | $55 |
| Fiber Internet 100 | 100 Mbps | $35/mo | $55 |
Internet alternatives in LA
There are a handful of alternative internet services in Los Angeles. The most recent one is Starry Internet, which has been expanding in apartment buildings in Central LA.
Sewage, trash, and recycling (LA Sanitation)
Trash, recycling, greenwaste, and sewage is all managed by the city through the LASAN (Department of Works Bureau of Sanitation).
Sign-up for trash utility and other garbage services can be done via the LASAN website. However, keep in mind that if you are an LADWP customer, the billing will occur as surcharges on your water/electric bill. So, you can expect to see this charge bimonthly with your LADWP bill.
If you are not an LADWP customer and still need regular residential trash service, you can call them at (800) 773-2489 to set up direct billing and service arrangements.
Summary of utility providers in Los Angeles
Water, Electric: LADWP (Los Angeles Department of Water and Power)
Gas: SoCalGas
Cable, internet: Spectrum (Charter Communications)
Telephone, internet: AT&T