Cancel service Return equipment Pause service FAQ
Canceling AT&T internet service can be time consuming even before you factor in their retention system.
On top of that, cancellations can trigger surprise fees or unexpected cutoffs if done incorrectly.
I've interviewed dozens of AT&T customers to put together this guide, which will help you cancel your AT&T internet service in 15 minutes instead of eight hours… without incurring a bunch of extra fees in the process.
Be sure to review the table of common fees and penalties below. Canceling internet service should be free, so you'll want to know about those before you pull the plug.
Quick Tips
Prorated bills: AT&T was one of several major internet providers who stopped prorating bills for cancellations in 2019. When you cancel, you're on the hook for the full month. If you cancel on the last day, you're on the hook for the next one as well.
Early termination fees: termination fees no longer apply for internet-only service started in 2021–2022. AT&T stopped requiring contracts on internet-only plans in fall of 2020. Plans started before then may have a partial termination fee, but $80 is the maximum amount as of this writing.
Equipment returns: you have 21 days from your termination date to return any leased equipment such as your modem, WiFi gateway, etc.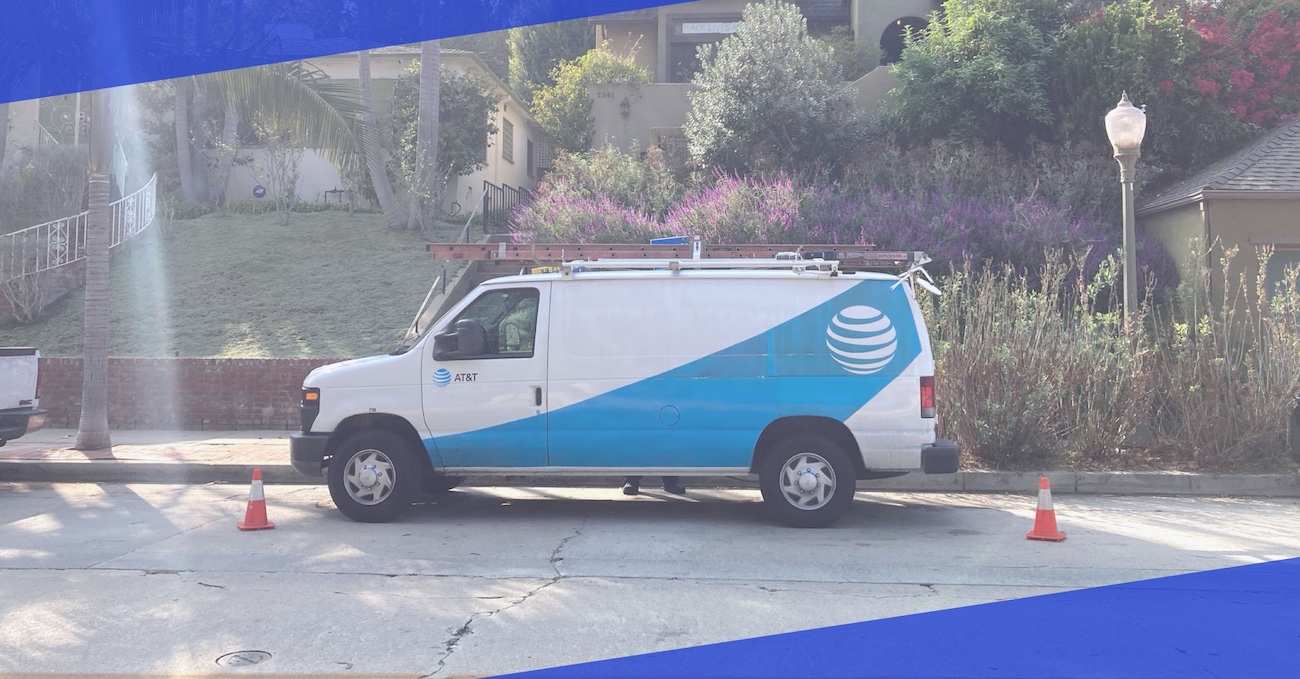 How to Cancel AT&T internet service
1. Pay any outstanding account balances
In order to cancel AT&T internet service, you'll need to make sure you have no outstanding balances on any AT&T product.
This includes non-internet products like TV, DirecTV, landline phone, or even small business connectivity services.
The reason for doing this is to avoid them using the situation to levy late fees, and to make sure you're in a good position if there are any disputes about equipment or restocking fees.
2. Check if you're under contract
While internet-only plans from AT&T do not require contracts, TV and phone bundles often come with two-year contract terms.
This means that if you cancel service before the 1–2 year contract period, you're on the hook for paying an "early termination fee."
With AT&T, the termination fee is based on a prorating of the time left in your contract up to a max of $180 for 1-year contracts and $360 for 2-year contracts.
If you are under contract, cancelling service means you have to pay $15 for every month left in your contract. For example, if you cancel after one and a half years of service on a two-year contract TV bundle, you'll have to pay $90 to cancel.
AT&T changed their policy in October 2020 to remove contracts from internet-only plans and introduce 2-year contracts as an option for TV and phone bundles.

| Plan type | Contract requirement | Early Termination fee |
| --- | --- | --- |
| Internet-only | No contracts starting Oct 2020 | Free, max $80 for legacy customers |
| TV bundles | Contract optional | $15 per remaining month, max $180/$360 |
| Phone bundles | Contract optional | $15 per remaining month, max $180/$360 |
In 2023, AT&T no longer has contracts for internet-only service. However, they still offer contracts as an enticement for lower pricing and unlimited DVR storage on the AT&T TV bundle packages. (See our AT&T pricing page for more information.)
If you're under contract, no advance payment is needed — they'll provide a final bill after you cancel with the termination fee as a line item.
3. Request cancellation with AT&T by phone (in-store, phone, or online)
You have three options for cancelling AT&T internet:
In-person at an AT&T retail location
By phone at 1-800-288-2020
Online through your AT&T customer account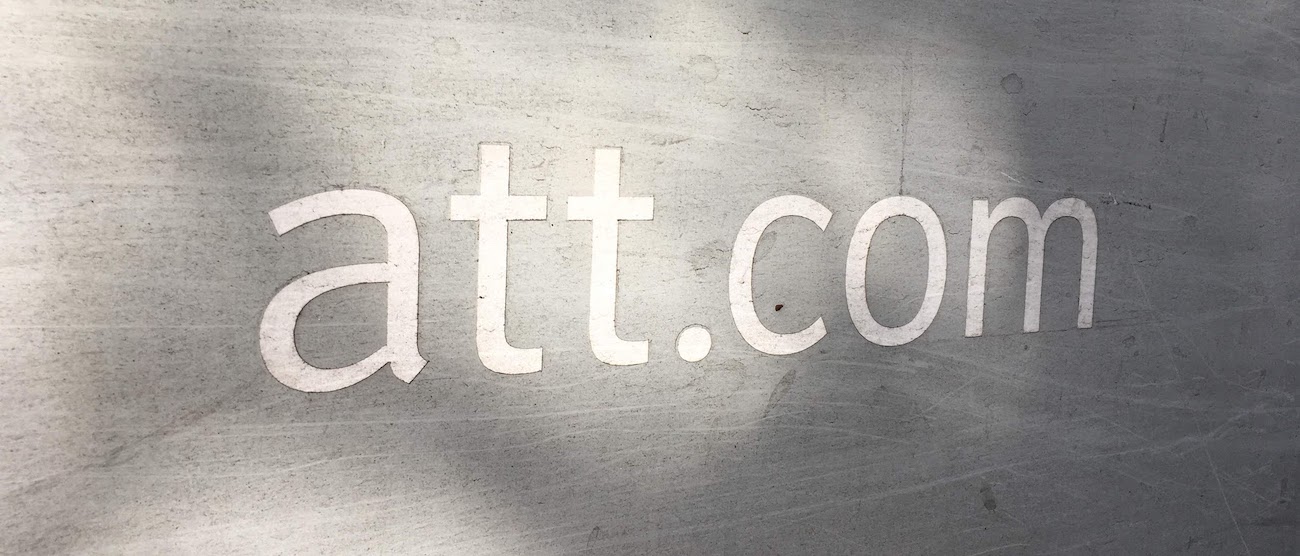 However, the online approach only works for legacy DSL customers. If you're on their AT&T Fiber or IPBB service, phone and in-store are you only option. (This is almost certainly the case for you, since they actually stopped signing new customers on their legacy DSL product starting in 20201).
Therefore, it is strongly suggested that you complete the cancellation in-person, since this is the most secure way to return equipment like your leased modem, gateway, receivers, and etc, without incurring additional fees.

How to cancel AT&T internet service by phone
Cancelling AT&T by phone can take a long time if you get caught up in their retention scripts.
Follow these directions to skip through the phone tree faster:
Call the AT&T customer service line at 1–800–288–2020
If not identified by your phone number, they'll verify your account number or other means of identification.
Say "cancel service" as your reason for the call.
Say "internet" when they ask what service you're calling about.
Once a person comes on the line, state that you're moving out of the country and need help closing your internet account.
Make sure to request a cancellation date that is before your next billing period. Otherwise, you're on the hook for another full month.
They'll run you through the equipment return requirements, and give you a "return authorization number." Be sure to write that down, it's needed if you return equipment by UPS.
It's a bit ridiculous, but saying you're moving out of the US is the easiest way to cut off the "what if we can serve you at the new address…" script the agents are required to use before completing your request.
How to cancel AT&T internet service in-store
AT&T has retail stores in all major cities and most suburbs, which makes cancellation in person an easy option.
Cancelling service in-store is the best option for most people, especially if you've had billing issues with AT&T, because you'll be dropping off your equipment and closing your account in one step.
This leaves no wiggle room for issues with missing equipment or surprise bills; if there's an issue, the agent will tell you about it at the counter before you leave.
Pack up your modem, gateway, receivers, and any other equipment that came with your AT&T internet service or TV/phone. Make sure to include any cables and use the boxes they came in if possible.
Bring the equipment to an agent at an AT&T store (be sure it's an official AT&T store, not an authorized reseller.)
Ask them to help cancel your account because you're moving out of the AT&T service area. If they launch into a script about why you should transfer service, just say you're moving to Mexico and that should cut them short.
Set a date for the cancellation that is within your current billing period. If you set if for the day your bill usually auto-pays, you'll likely get a surprise bill for an additional month.
Obtain a receipt for the interaction, including for the equipment returned.
AT&T has a store locator on their site, or you can just use Google Maps.
4. Return equipment and keep receipts (in-store or by UPS)
If you decide to cancel service in an AT&T store rather than by phone, you simply return the equipment when you cancel in person.
You can also return equipment via UPS. In this case, AT&T will send you a shipping label pre-paid along with an equipment return authorization number. UPS handles equipment returns for most major internet providers, so they will know what to do when you show up.
Bring the following for a UPS return:
Pre-paid shipping label (AT&T will mail or email it to you when you cancel).
Return authorization number (needed to identify your account and confirm the return).
Equipment, in original packaging if possible. Otherwise, pack neatly in your own box.
Any ethernet wires, power cords, or other accessories that came with the equipment. (In practice they'll often forgive losing ethernet or coax cables, but technically they're required for a valid return.)
| AT&T Equipment return option | Description | Price |
| --- | --- | --- |
| In-store | Best to ensure issue-free return | Free |
| UPS | Mail-in using return authorization number and pre-paid shipping label provided by AT&T | Free |
| Home pickup | Not currently available | N/A |
You have 21 days from your cancellation date to return leased equipment before they consider it lost and bill you for it.
This is very important, because the fees they charge for missing, lost, or unreturned equipment are quite high — readers have sent in figures much higher than the actual cost of equivalent equipment.
AT&T charges two variable fees related to equipment returns:
Damaged equipment fee
Non-return equipment fee
Both are essentially a full equipment replacement fee.
Here are some examples, but note that the final rates vary based on what specific make and models you have:
These equipment non-return fee estimates are based on reader write-ins and AT&T rate sheets. Actual fees may vary.

| Equipment type | Example replacement fee |
| --- | --- |
| modem | $75+ |
| WiFI Gateway | $100+ |
| Full internet-only package | $200+ |
The fine print you agree to with AT&T internet service reserves them the right to charge pretty much any fee they want for equipment replacement.
On top of that, AT&T equipment doesn't work with other internet companies. As such, if you forget to return it, pay the fee, then find it, you're potentially stuck with equipment you can't use in the future.
While they say you can return it after 21 days and get an account credit within 2 months, there's no guarantee that the credit converts to cash. In practice, customers have reported issues getting the fee removed once they are no longer a customer.
5. Check for surprise billings after last day of billing period
The final step in cancelling AT&T internet service is the most important: check that you don't have any extra fees pop up after the fact.
Ideally, you should check your account on the day after cancellation and again after the last date in your last month's billing cycle, if they're not the same date.
This is particularly important if completing your return online or by phone and mail, rather than in person at an AT&T storefront.
If you completed the steps above correctly, you should have these papers on hand for any disputed fees:
A copy of your receipt from any visits to the AT&T store
An emailed or printed statement of your cancellation request
The UPS shipping receipt along with the return authorization number from AT&T for your equipment
6. Dispute any additional fees or mistake billings immediately
If you find any additional fees or receive unexpected charges or bills after cancelling, you can dispute the charges through AT&T directly by stating "dispute charge" at their customer service line, which should put you through to a human in their billing department.
If unable to resolve with billing, I recommend that you pay the bill to avoid it going to collections, which can impact your credit.
How to Upgrade or Downgrade an AT&T Internet Plan
You can upgrade and downgrade your internet plan through your AT&T account online. However, you will usually have to get on the phone at some point in the process to finalize or handle equipment exchanges.
AT&T has different equipment for different plans, especially when switching from Gigabit to 100 Mbps or vice-versa.
DSL or IPBB internet plans (AKA all non-fiber plans) require a phone call. Some fiber internet plans can be changed totally online.
Adding TV can be done fully online, but removing TV requires phone or in-store assistance and equipment returns.
How to Transfer AT&T Internet Service When Moving
Can you transfer AT&T internet service when you move? Yes. You simply call 800-288-2020 and request a "service transfer."
Should you? Well, it depends.
If you're moving to a home that also gets AT&T internet service, you should check that it's equivalent to what you already have. AT&T maintains two service areas: a copper-based DSL service area, and a smaller AT&T Fiber service area.
If you're moving into a fiber area, it's a good choice. Provided your current service is fiber, you can even use the same equipment and avoid the hassle or returns and pickups.
If your new address is not in a fiber area, though, you should really check for faster/cheaper options like Spectrum or Xfinity before you lock in an AT&T internet transfer.
AT&T's non-fiber service areas, which comprise the majority of their footprint nationwide, are generally slower than basic cable and much slower than fiber-optic providers like Google Fiber or Ting.
Here are some common alternatives to AT&T internet:
How to Pause AT&T Internet Service (Vacation, Medical Leave, Etc)
Pausing your AT&T internet service is a great way to save money if you're a snowbird with two homes, or simply planning to be out of town for two months or more at a time.
AT&T will allow you to pause your internet service for free under the following circumstances:
Military deployment
Natural disasters
Otherwise, service pauses come with a $7 per month fee and a few restraints on how much you can use it:
Notice of pause: must be given 10–30 days before pause begins.
Minimum pause period: 60 days.
Maximum pause period: 270 days.
Note: if you pause your service during the first year, the first-year pricing will still expire on the 12-month anniversary of your service start date. Promotions and discounts cannot be paused for use in later months.
---
Frequently Asked Questions
Does AT&T Internet have a satisfaction guarantee?
AT&T's customer service agreement permits internet customers to cancel service within the first 14 days of service at no charge, if they are no satisfied with service for any reason. However, after 14 days, at least the first month service charges, install fees, and equipment fees will be charged.
Does AT&T prorate final bills?
AT&T stopped the practice of prorating final bills for internet and TV/phone bundle customers in 2019, like most major internet service providers. Mobile accounts can be prorated, but all other services incur the full final month of service charges and fees when canceled.
Is there a cancellation fee for AT&T?
Prior to October 2020, AT&T promoted 1–2 year contracts for internet-only service and charged an early termination fee of $15 for each month left in a contract up to a max of $180/year. As of 2023, internet-only plans from AT&T no longer require contracts. However, contracts are still in place as an option for TV and phone bundles, with the same $15 per month termination fee policy.
What is the AT&T cancellation number?
Customers can cancel AT&T internet service by calling their main customer service line at (800) 288-2020 and selecting "cancel service." AT&T also has a paid support line for more advanced requests: (866) 294-3464.