Fees and fine print Compare plans
AT&T and Xfinity (Comcast) are two of the most common internet options in California, particularly for NoCal.
The primary difference between Xfinity and AT&T internet is that Xfinity is a cable company, while AT&T uses a mix of DSL and fiber. When comparing Xfinity and AT&T, just remember this rule of thumb: fiber is best, cable is second, DSL is third.
We recommend that most households get AT&T fiber if they can. When not available, Xfinity's 200–300 Mbps plans are a good value for money for a family of 2-4 people. AT&T DSL or "IPBB" plans in the 25–100 Mbps range are a bad value, assuming you have Xfinity as an option. Xfinity offers their entry-level "Connect" plan at only $19.99/month for 75 Mbps service.
AT&T vs Xfinity Internet Basic Features
| Feature | AT&T Internet | Xfinity |
| --- | --- | --- |
| Starting price | $55/mo. flat rate | $19.99/mo. sign-up price |
| Download speed range | 5–5,000 Mbps | 75–1,200 Mbps |
| Upload speed range | 1–5,000 Mbps | 5–35 Mbps |
| Network type | DSL, Fiber | Cable, Fiber |
| Contract terms | Contract-free | Contract required for cheapest price |
AT&T vs Xfinity Data Usage Policies
Many internet providers in California use data caps to manage their network, meaning that if you use more than a certain amount of data, you will be charged extra on top of your monthly bill.
AT&T does not have data caps in California. Xfinity uses data caps on some plans. 1.2TB is a common data limit for Xfinity plans.
AT&T Internet Data Caps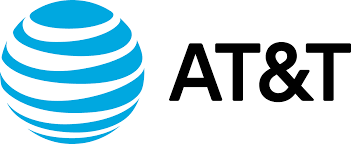 AT&T offers internet plans with unlimited data
Comcast Xfinity Data Caps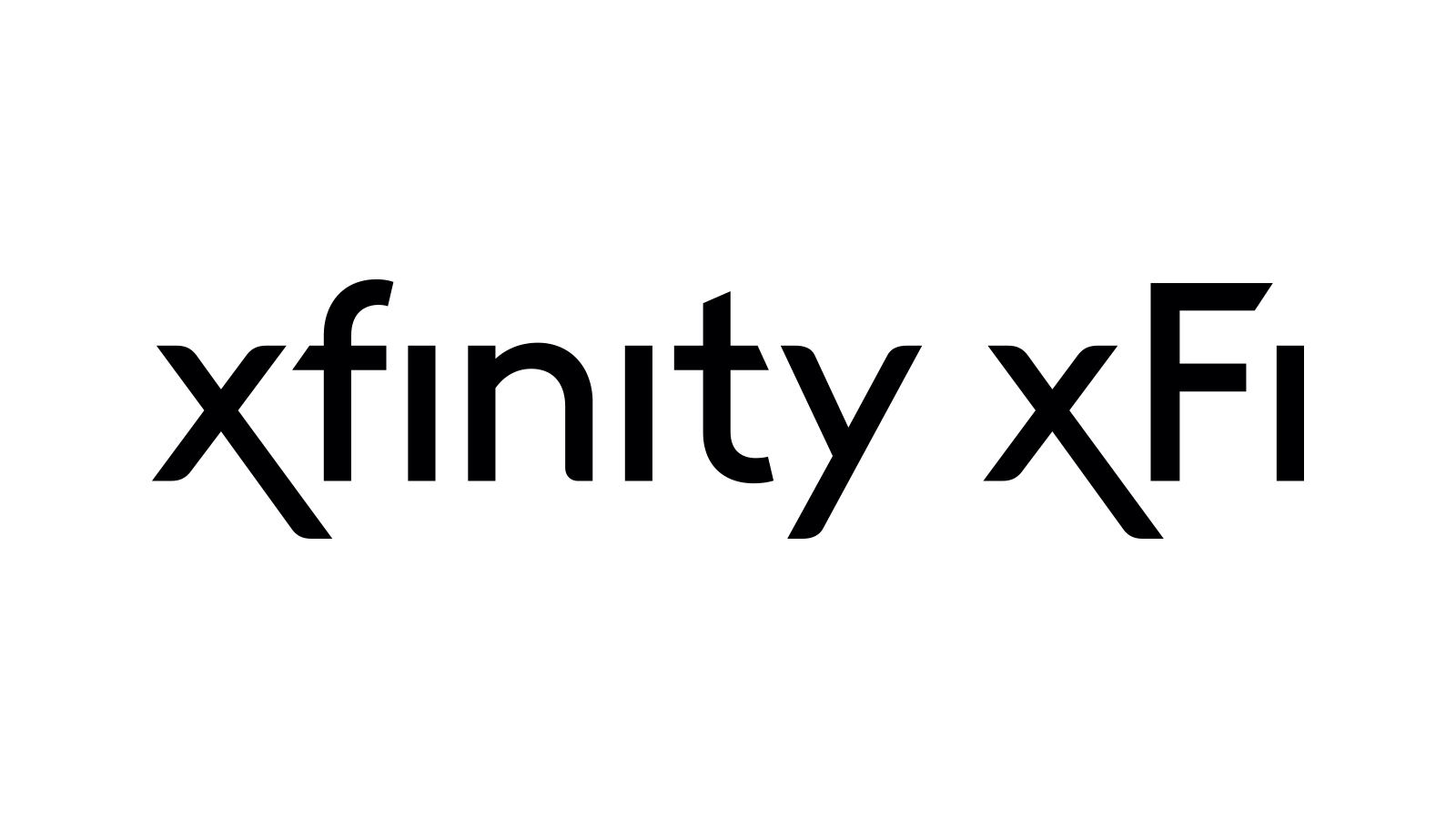 Xfinity places data caps on some plans.
AT&T vs Xfinity Net Neutrality Policies
Xfinity and AT&T are not known for their relation to Net Neutrality, as both companies are active in cable and telecom lobby groups which historically oppose government regulation. Both companies have also faced criticism for lobbying in favor of policies which reduce access to middle-mile fiber for small companies, and make it harder for small companies to access subsidy money for rural services.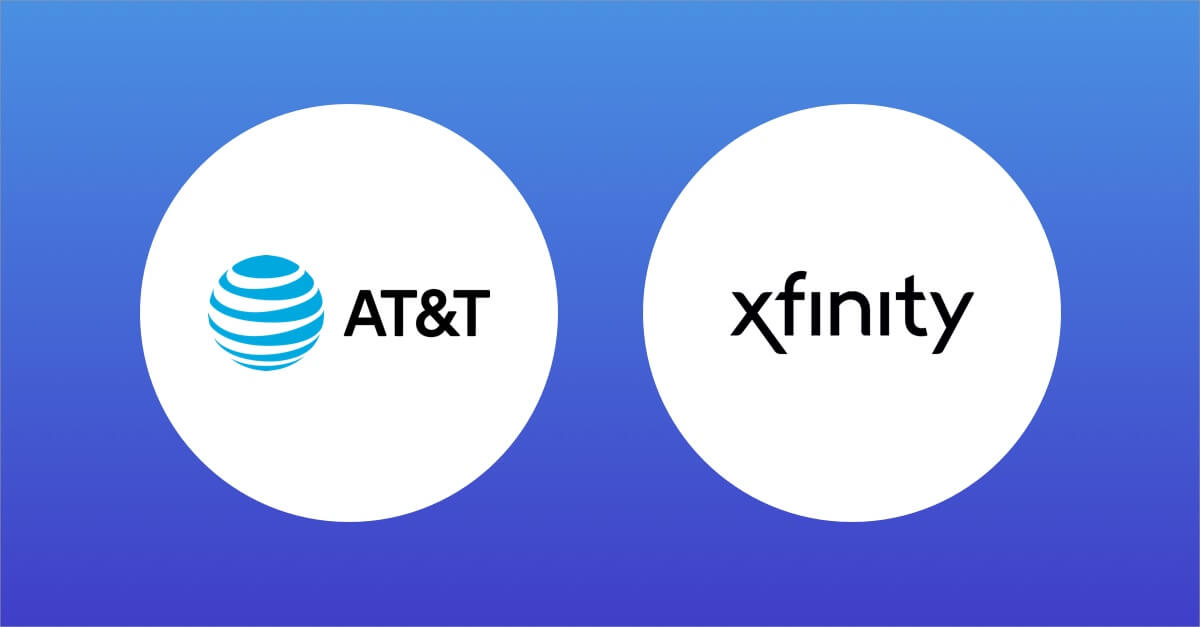 That being said, there is no current indication that either company is using anti-neutral practices like paid prioritization of traffic. However, AT&T did recently begin zero-rating their streaming TV products, meaning that their own media products are not subject to the same data caps as third-parties for their internet subscribers.
AT&T Internet Net Neutrality Stance
AT&T has a statement of support for Net Neutrality on their policy website, but has remained quiet on the topic of future paid prioritization for certain services.
AT&T Net Neutrality statement
Comcast Xfinity Net Neutrality Stance
Comcast has a public statement of support for Net Neutrality on their corporate website, but have removed some promises on the page related to paid prioritization of traffic in recent years.
Xfinity Net Neutrality statement
AT&T vs Xfinity Pricing and Fees
Here is a breakdown of how common add-on fees compare for AT&T and Xfinity plans. These types of fees are common with internet providers, and can result in larger bill each month.
| Fee | AT&T | Xfinity |
| --- | --- | --- |
| WiFi equipment fee | ~$0/mo. | ~$15/mo. |
| Price increases | Flat rate | Bill increases after promo period |
| Early Termination Fee | Free cancellation | Free cancellation |
Note that fee amounts described above may vary by plan. See the plan comparison tables for AT&T and Xfinity below for more information.
AT&T vs Xfinity Internet-Only Plan Comparison
| | Most Common Plan | Internet speed | Sign-up price | Final price | Avg price over 2 yrs |
| --- | --- | --- | --- | --- | --- |
| | Fiber Internet 300 (AT&T) | 300 Mbps | $55/mo. | $55/mo. | $55/mo. |
| | Fast (Xfinity) | 400 Mbps | $55/mo. | $73/mo. | $64/mo. |
AT&T uses flat pricing for their entry-level Fiber Internet 300 plan. The $55 monthly cost does not rise over time.
Let's compare that to Xfinity:
The price of the Xfinity Fast internet plan is $55/month for the first Contract-Free. However, the price jumps up 33% to $73 after that initial period.
So, the price of Xfinity internet is actually $64/month, when averaged over two years.
Fast comes with some fees as well:
$0/month fee for WiFi equipment
Fees for using more than 1.2 TB
AT&T DSL Internet Plans
| Plan Name | Download Speed | Promo Price | Final Price |
| --- | --- | --- | --- |
| Internet 25 | 25 Mbps | $55/mo | $65 |
| Fiber Internet 300 | 300 Mbps | $55/mo | $55 |
| Fiber Internet 500 | 500 Mbps | $65/mo | $65 |
| Fiber Internet 1000 | 1000 Mbps | $80/mo | $80 |
| Fiber Internet 2000 | 2000 Mbps | $110/mo | $110 |
| Fiber Internet 5000 | 5000 Mbps | $180/mo | $180 |
AT&T Fiber Internet Plans
| Plan Name | Download Speed | Promo Price | Final Price |
| --- | --- | --- | --- |
Xfinity Internet Plans
| Plan Name | Download Speed | Final Price |
| --- | --- | --- |
| Connect | 75 Mbps | $51 |
| Connect More | 200 Mbps | $63 |
| Fast | 400 Mbps | $73 |
| Superfast | 800 Mbps | $83 |
| Gigabit | 1000 Mbps | $93 |
| Gigabit Extra | 1200 Mbps | $103 |
The important part to note in the comparison above is that the pricing changes after 12 months. This is standard practice for internet service providers — it's called "sign-up pricing" and virtually all of them do it, including Xfinity and AT&T.
Also note that Xfinity requires a contract for these prices. You can request contract-free service, but they'll charge you and extra $10/month or so for the "convenience."
The other important bit to note is the data caps. 1TB of data is a ton of data — most families won't get close to it. You'd have to stream HD video 24/7 to do so. However, homes with multiple 4K flatscreens streaming off the internet may run into issues. In that case, they charge an extra $10/50GB of data until the next month.
AT&T also has 1TB data caps on many plans, though thankfully not the fiber plans. Controversially, they remove the data cap if you buy their "AT&T TV" streaming product. This has cost them some bad press, as some people view it as an abuse of "net neutrality," a policy which was removed under the Trump administration.
Xfinity vs AT&T Internet Coverage in California
AT&T's fiber service area only covers 17% of California. Their DSL network is much larger, serving 71% of the state. So if you have AT&T service, the important part is determining if you have their slower DSL service or their faster fiber service.
Xfinity offers cable internet to 34% of California, and they compete with AT&T for customers in the vast majority of that coverage area.
Weighing Up The Value For Money
We recommend 100–200 Mbps for most homes in California.
That's fast enough to stream video, play games and do pretty much anything else without much problem. Unless you have a huge family all coming online at once, you're unlikely to need the extra speed.
For this reason, comparing Xfinity and AT&T is less about the maximum possible speed and more about the price you pay for mid-level performance plans in the 100–200 Mbps download range.
In this instance, both AT&T and Xfinity provide more than enough bandwidth, and, in fact, Xfinity is cheaper than AT&T at this level of service. You'll also find that Xfinity offers a graduated service which allows you to increase the speed for small fees.
AT&T's Internet Plan tend to be slower than Xfinity for the price in their DSL service areas. In their small fiber footprint, however, it's by far the best option if you have more than two people using the connection at home.
Do You Get What You Pay For?
The download speeds that are advertised by these providers, as we've already noted, are slightly different they are:
Xfinity offers 100 Mbps to 1000 Mbps via their internet services
AT&T Fiber, on the other hand, says "up to 1000 Mbps"
And the DSL AT&T Internet offering promises between 5 and 100 Mbps
So, the big question is, do you get what they promise, or you do end up with something much slower and less useful?
Practically speaking, you can expect to see around 70% of the speed you pay for when running a speed test on new service, and that can drop lower as you factor in WiFi fade and multiple users. While the FCC has found both major California internet service providers to deliver close to 100% of the advertised speeds 1, independent reviews tend to find lower numers. 2
The WSJ, for example, found that the FCC's data is cherry-picked to ignore lower results in the dataset.
What we can say is that both of them have a track record, based on customer satisfaction metrics, of delivering roughly what they promise to deliver. You're unlikely to receive a service that runs much slower than the one you signed up for. As mentioned above, expect 70% of advertised performance and keep in mind much of this drop will be due to WiFi and network load, not the connection itself.
What About The Customer Service They Provide?
We know, everyone hates Comcast but, in truth, there's not much in this. AT&T scores slightly higher on a range of customer satisfaction metrics but not so much higher that there's any real significance to these scores.
ISPs in California are not famous for providing world-class service or even fast food class service and these two big players are solidly mid-tier for customer service. Sometimes, you call up their call centers and you get genuine brilliance.
The next time you call, you spend your lunch break on hold only to be disconnected when you finally get through to the right person. In short, this is not a deal maker or a deal breaker. Both companies could use improving their service but without more competition in the US marketplace – they have very little incentive to change in a meaningful way.
Are There Any Extra Charges Involved?
This irks but yes, there are extra charges involved in both of these company's service offerings and they can add up to quite a bit of cash too.
You're going to pay for installation even if you install it yourself! Yes, they discount the installation cost if you agree to "self-install". We think that you ought to argue this with whoever sells you the connection they may have the flexibility to waive the fee and they really should, when you do the job – you shouldn't pay for it.
You will need to pay Xfinity a monthly router rental fee which is a bit sneaky given that this is essential hardware to supply an internet service. AT&T doesn't charge this fee. The modem and router provided by Xfinity is very good quality, but you can save this charge by buying your own modem and router.
However, we'd note that if you get cut off – Xfinity only charge $6 to get you back online, AT&T want an extortionate $35. They both also add on a late payment fee of $10!
What's The Installation Service Like?
The self-install option is the right thing to choose for the vast majority of subscribers. Internet services are no longer complex nightmares that requite highly skilled technicians to put them into your home and even someone with no technical background will be up and running (as long as they follow the instructions) within 30 minutes or so.
The only time you really need a professional to come in is if your home doesn't have the right ports available on the wall or you're switching from cable to fiber, for example. In this case, the fee for a technical install is good value and you will get everything you need from the technician to be up and running in no time.
Can I Get My Money Back?
What happens, however, if you sign up and the service is abysmal? Can you get your money back or are you doomed to spend a whole year paying for a service that you can barely use?
Well, in this case the folks at Xfinity offer a much better deal. They will happily refund you and take back their kit if you make it clear within the first 30 days of your contract that you're not getting what you expected.
AT&T, on the other hand, is only prepared to take things back if you say you're unhappy in the first 14 days – we think that's a little bit too short a time period to be confident that the service is as it was promised to be.
Can I Use My Own Modem Or Router?
Yes, you can. In fact, if you're considering Xfinity's service you might well choose to do so as it will save you on the monthly rental fees (though we'll be fair to Xfinity and point out, again, that their equipment really is top notch).
You should be aware that you can only get support on router issues from the ISP if you're using their router and that's something to keep in mind because troubleshooting can be a real pain when you can't get a technical support person on the phone to help.
You also need to buy a modem or router that is compatible with the service you buy, both Xfinity and AT&T should be able to supply you with a list of compatible products. You can then source the product you want through any source you trust.
You won't save a fortune in the first year if you buy your own router but over 2-4 years? You will definitely end up in the black for it.
Do They Offer Any Services For Low Income Households?
Yes, both Xfinity and AT&T offer low income plans but the qualifying criteria for each plan is different.
In addition to their own low income plans, AT&T also supports the Federal and California Lifeline plans and if you qualify for this – it can be cheaper still. You can see our article on lifeline plans here to get an idea of what the current deals are and how to qualify.
So, Xfinity Vs AT&T In California?
It's a close run thing and we know that everyone hates Comcast for tradition's sake but we think Xfinity is the better option. You get faster services, more reliable hardware, slightly cheaper bundling options, and roughly equivalent customer care.
They also offer the better refund period if you want to change your mind.
When it comes to Xfinity Vs AT&T in California there's not a lot in it but in this race, we feel that Xfinity has a slight advantage. However, you won't be sorry if you opt for either of them.