Best Internet-Only Plan Best TV Bundle Compare Internet Plans
Spectrum deals in Bakersfield are currently offered with a one-year promotional rate, meaning that you get a discount for the first 12 months of service. Due to lack of alternative providers in Bakersfield, customers do not generally have luck extending promotional prices beyond the 12-month standard.
As of 2023, the base speed for Spectrum internet packages is 300 Mbps. Something unique in Bakersfield is that the often offer lower speeds and prices for specific addresses based on estimation of need for low-income-friendly plans. While the lowest price for Spectrum in Los Angeles is $49.99 for new customers, Bakersfield residents can often get deals as low as $29.99.
Spectrum's cable network is the fastest internet option in Bakersfield, and they offer download rates up to 1,000 Mbps throughout city limits.
Recommended internet-only deal

Spectrum's 300 Mbps base internet plan is the best choice for most homes in Bakersfield. 100 Mbps is sufficient for Netflix, uploading social media content, and other standard home uses. 300 Mbps can support 1–2 4K flatscreen TVs on top of regular use on 5+ laptops and phones around the house over Wi-Fi.
The main drawback with the 300 Mbps plan is that the upload speed is fairly low at 10 Mbps. Upgrading to the Spectrum Ultra plan doubles the upload, but costs an extra $20 per month.
Overall, 10 Mbps is still enough unless you have multiple people broadcasting HD video out of the home, e.g. with Twitch or YouTube.
Promotional deal: $49.99/month
Standard rate: $79.99/month
Installation: free self-install included.
Fees: $5/month Wi-Fi router fee.
Order Spectrum Internet: (833) 438-1041
Recommended Spectrum TV and Internet Bundle

Assuming you want a wide range of regional and national sports content, we recommend Spectrum's middle-tier TV and internet plan, Spectrum Silver.
NFL is included with this package, and the $5/month sports add-on gets you a wide range of sports channels like ABC and ESPN, which cover regional sports networks including Roadrunners games.
Silver offers premium content including HBO Max and Showtime, in addition to other cable channels like Cartoon Network, Food Network, BBC, and BET.
Order Spectrum Silver: (833) 438-1041
Bakersfield does not have much competition for internet service. Aside from a few pockets in central Bakersfield with AT&T Fiber access, the vast majority of the city either has Spectrum, an aging AT&T DSL line, or only wireless options.
Because of the lack of competition, Spectrum does not have much incentive to reduce pricing, even for longtime loyal customers. For internet-only service, the only way to reduce the rate is to remove fees — which is currently just a $5 per month Wi-Fi router fee.
You'll see this on your bill as a "Spectrum WiFi," "Home WiFi," or another indirect line item under either "Internet" or "Other Charges" on your monthly billing statement.
You can get rid of this fee by using your own router — this will cost you around $70 up front, but if you're a customer for more than 12 months or so, it pays for itself every year.
Spectrum internet-only prices in Bakersfield
Spectrum Internet

Speed in Bakersfield: 100 Mbps download, 10 Upload
Price in Bakersfield: $49.99/month (discounted from $79.99)
The spectrum standard 300 Mbps plan is best for homes with 1–3 users who primarily use the internet for entertainment. This plan tier is an upgrade from last year's 100–200 Mbps base tier limit.
Spectrum Internet Review
Order Plan
Spectrum Internet Ultra

Speed in Bakersfield: 400 Mbps download, 20 Upload
Price in Bakersfield: $69.99/month (discounted from $99.99)
The Spectrum Ultra plan is best for homes with 2–5 users, with 1–2 people working from home. It's also worth considering if you have issues with 10 Mbps upload on the entry-level 300 Mbps plan.
Spectrum Internet Ultra Review
Order Plan
Spectrum Internet GIG

Speed in Bakersfield: 1000 Mbps download, 35 Upload
Price in Bakersfield: $89.99/month (discounted from $119.99)
The Spectrum Gig plan is intended for power users, and is best suited to large households of 5+ people or home offices. This plan is overpriced for most homes in Bakersfield, but is currently offered at a promotional discount for the first year. This plan also does not charge a WiFi router fee, which saves you $5 per month.
Spectrum Internet GIG Review
Order Plan
Spectrum double-play bundles in Bakersfield
| Plan Name | Speed | Promotional Price | Standard Rate | Channels | NFL Network |
| --- | --- | --- | --- | --- | --- |
| TV Select + Internet | 100 Mbps | $109.98/mo | $159.98 | 125+ | Not Included |
| TV Ultra + Internet Ultra | 400 Mbps | $129.98/mo | $179.98 | 125+ | Included |
| Mi Plan latino + Internet Ultra | 400 Mbps | $109.98/mo | $154.98 | 140+ | Included |
Spectrum Sports TV Package Review
Spectrum TV is a "premium" option for TV. If you just watch a few shows and don't consume more than one sport, you're usually better off just getting an internet-only plan and using a streaming service like Hulu or Roku to get your TV content.
However, if you watch multiple sports, need NFL and other league passes, and you also want regional networks including in-market games… Spectrum makes quite a bit of sense compared to buying each of those services one by one.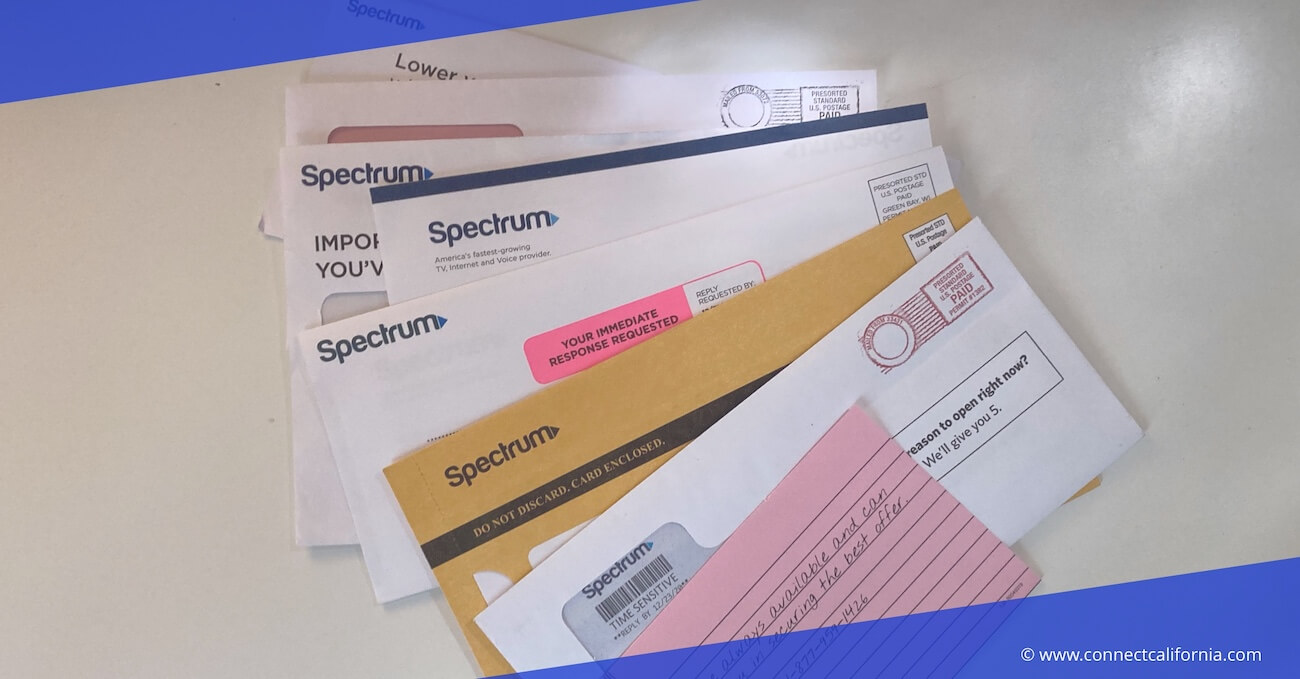 It also is worth considering for large families that need a large variety of content: sports for Dad, prestige TV for Mom, a variety of family channels and cartoons for the kids, reality TV on tap for Grandma… $114 per month for TV sounds like a lot, but compared to a streaming service your charge per-channel is very low. Sling TV will cost you more than a dollar per channel, for example — Spectrum TV is closer to 50 cents.
Spectrum upgrade options in Bakersfield
The base speed for Spectrum internet is 300 Mbps in Bakersfield, but it can drop as low as 80 Mbps outside the city.
This is frustrating, considering that Spectrum speeds are 300 Mbps minimum in nearby cities like Long Beach or Los Angeles.
It's not clear how long it will take for the cable system upgrade supporting 300 Mbps plans to roll out to further-flung suburbs, since the profit on less dense areas are hard for the company to justify.
Until then, you have two paid upgrade options to boost your Spectrum speed:
Spectrum Ultra: This plan offers 400 Mbps download and 20 Mbps upload for $20 extra per month.
Spectrum Gig: This plan offers 1,000 Mbps download and 35 Mbps upload for $40 per month more than the base plan.
Is it worth it? Overall, we don't recommend moving up to the mid-tier plans unless you have a home office or otherwise depend on more upload capacity than usual.
Experiencing a speed issue: does it mean Spectrum is bad in Bakersfield?
If your internet connection is slow, do these things before you consider upgrading your plan:
Connect your laptop to the router with an ethernet cable, to make sure the issue isn't limited to your Wi-Fi. If your speeds increase when you use a cable, it's likely you just need a new Wi-Fi router.
If you don't have an ethernet cable, at least place the device next to the router to reduce wireless issues.
Run a speed test and compare the result to what you're paying for. (Within 20–40% of your maximum speed is normal.)
Test more than one device to be sure the issue isn't your laptop.
If your speed improves over the ethernet cable, you can have Spectrum replace your router, or buy a new one if you use your own hardware.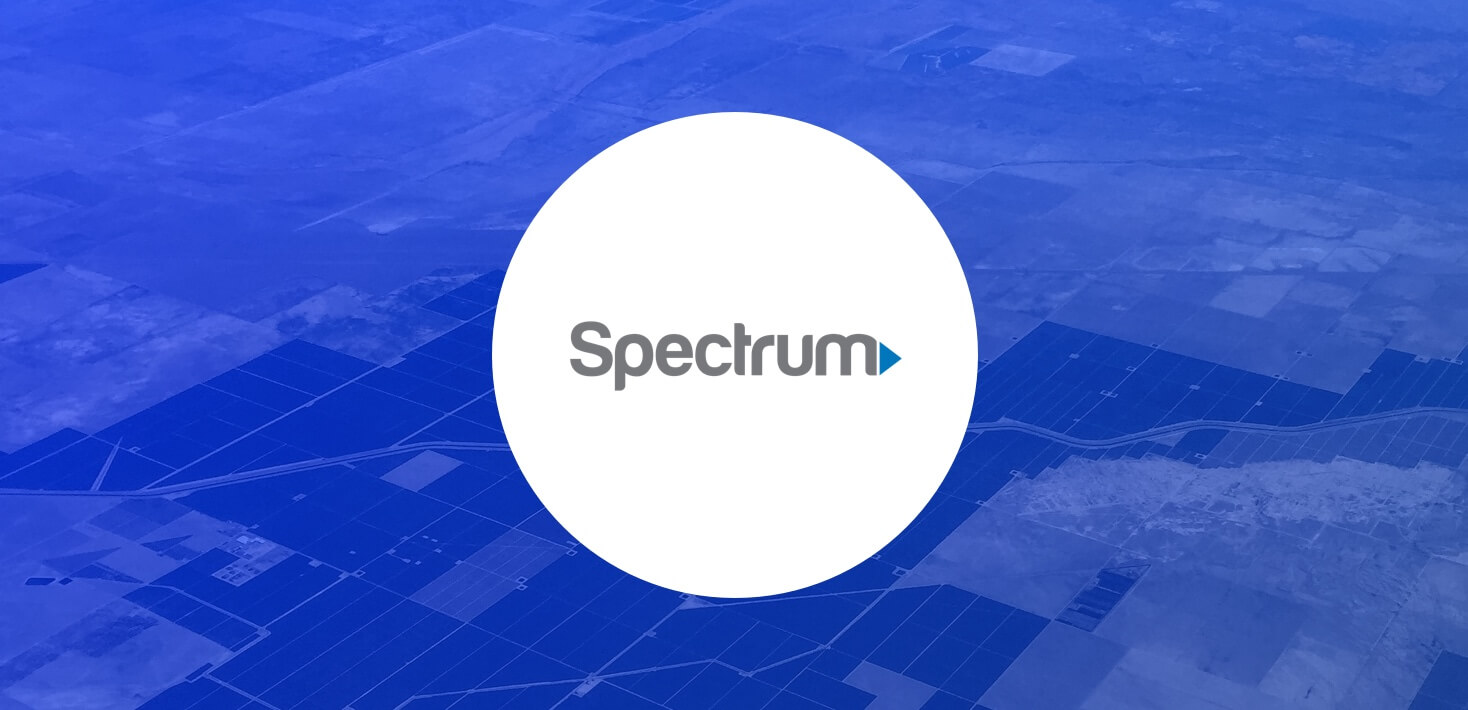 If the speed does not improve over ethernet, then you need to call Spectrum and have them diagnose the issue. They should be able to run tests remotely and in person to determine if the issue is on the telephone pole outside your building, or somewhere in the building wiring.
If the Spectrum associate you speak with tries to blame building wiring without running tests, or says it's not their issue if it's in the building… speak with another agent. There may be a fee and/or issues with the building owner if internal wiring needs replacing, but it's very common for older buildings and apartment complexes in particular.
Bakersfield low-income offers by Spectrum
Spectrum offers low-income internet access in Bakersfield for $ per month. They charge a $5 monthly Wi-Fi router fee on top of that, assuming you want Wi-Fi service.
Qualifying for the low-income plan is tricky though: you have to already be part of one of these programs, which they use to verify your low-income status:
National School Lunch Program (for families)
Community Eligibility Provision (CEP) of the NSLP
Supplemental Security Income (for seniors)
Unlike some other programs, they do not accept applicants on the basis of proving their income is within range of the poverty line, or any other form of qualification.
| Plan Name | Speed Down/Up | Monthly Price | WiFi Fee |
| --- | --- | --- | --- |
| Spectrum Internet Assist | 30/4 Mbps | $17.99/mo | $5/mo |
---
Frequently Asked Questions
What is the cheapest Spectrum deal in Bakersfield?
Spectrum's most affordable deal in Bakersfield, CA is the 300 Mbps internet-only plan. Service starts at $49.99 per month ($54.99 including the Wi-Fi router fee). Installation is free as part of the promotional sign-up package.
What channel is NFL on Spectrum in Long Beach?
The NFL Network is on channel 52 in the Bakersfield area.
Does Spectrum have senior discounts in Long Beach?
Spectrum does not offer a senior discount program or any other benefits for senior citizens, in Bakersfield or nationally. Seniors who take Supplemental Security Income may be able to qualify for their low-income plan tier, but it's not guaranteed based on age.