Spectrum's Ultra internet plan is an upgrade from Spectrum's Standard internet plan.
Compared with the standard plan, Spectrum Ultra offers twice the download and upload bandwidth for $20 per month extra.
However, that doesn't mean it's sensible to spend what adds up to $240 over the course of a year on top of the total $600/year for Spectrum standard service:
*Promotional price expires after first year of service

| Plan Name | Download | Upload | Promo Price* | Final Price | Set Up Service |
| --- | --- | --- | --- | --- | --- |
| Spectrum Internet | 200 Mbps | 10 Mbps | $49.99 | $69.99 | (833) 993-3722 |
| Spectrum Internet Ultra | 400 Mbps | 20 Mbps | $69.99 | $94.99 | (833) 993-3722 |
In this article, I'll walk through the differences between Spectrum pricing for the Ultra and standard internet plans, so you can decide which is best for your situation.
Summary of Recommendations

Spectrum Ultra is worth the upgrade if you work from home (for video calls), and for those who use upstream-intensive applications like Twitch on a daily basis, where 20 versus 10 Mbps makes a noticeable difference. It's also worth considering for households of five or more people who often use the internet at the same time, particularly if streaming HD or 4K video.
Spectrum Standard is good enough for most homes with 3–4 people, considering the lower sign-up pricing of $49.99 per month for 200 Mbps download. The biggest issue with this plan is the 10 Mbps upload speed, which can be limiting for video calls and moving large files. Since there is no penalty for upgrading, we recommend most customers start with the Standard 200 Mbps plan and only upgrade to Ultra if they have consistent issues with uploads.
View Plans and Prices
Call to Order: (833) 993-3722
Spectrum Ultra Pricing Breakdown
Spectrum Ultra charges $20 extra on top of Spectrum's basic internet rate. This adds up to $240 annually.
Initially, that means you'll be paying $69.99 per month plus a $5 WiFi fee (unless you purchase the equipment outright, which we recommend for most Spectrum users).
However, the $69.99 price only lasts 12 months, since it is a "new customer price." Once you've been subscribed for a full year, they bump the price to a "final" rate of $94.99 per month. That's a 36% increase.
| Plan Name | Down/Up | Promo/Final Price | Avg price over 2 years | Price increase |
| --- | --- | --- | --- | --- |
| Spectrum Internet | 200/10 Mbps | $49.99/$69.99 | $60/mo. | +40% |
| Spectrum Internet Ultra | 400/20 Mbps | $69.99/$94.99 | $82/mo. | +36% |
This is a nuisance, but is standard for cable companies. Everyone does it, from Comcast down to local companies like Sonic.
In some cases you can get the price reduced by calling and complaining to Spectrum, or by threatening to cancel. But if you're not able to get a reduction on the bill, you're stuck with the $94.99 price, which averages out to $82/month over two years as a customer (before any equipment fees).
Here's how that compares with the Spectrum standard plan:
Both the Ultra and basic Spectrum plans charge a $5 monthly WiFi router fee. This is confusing for some customers, because the company prominently advertises "free modem" when promoting the plan.
The devil is in the details here, as you need both a modem and and router to create WiFi. The modem is technically enough to get you online… but only if you plug in one device at a time with a physical ethernet wire.
This is obviously not acceptable in the 2020s, as most homes have dozens of WiFi-connected devices, phones, laptops, and etc. Therefore, this is basically a tactic to keep the WiFi line item off the price until you're almost done with the checkout process.
Accounting for the WiFi fee, your overall final monthly price for Spectrum Ultra is quite high: $99.99 per month to be exact. Here's how the pricing between Ultra and standard compares when accounting for equipment fees:
Spectrum speed limits for TV plans
Note that Spectrum caps the speed on their TV plans, meaning that you can't get more than 200/10 download/upload if you also want to bundle TV.
Spectrum Ultra: worth it for uploads, not downloads
Spectrum's standard 200 Mbps internet plan is enough for most homes, but the 10 Mbps upload speed of that plan is extremely limiting if you need to move large files.
When you consider that a 4K video stream can use as much as 15 Mbps of bandwidth, you can see how this would be an issue.
Overall, the 20 Mbps upload speed offered by Spectrum Ultra isn't that much of an upgrade. This is a limitation of cable internet — fiber providers like AT&T or Fios have upload speeds of 500–1,000 Mbps on most plans. If you're operating a home office, Spectrum Ultra and Gig plans are only really worth considering if you cannot access a faster fiber provider. See our post on fastest upload speeds by provider in California for more information.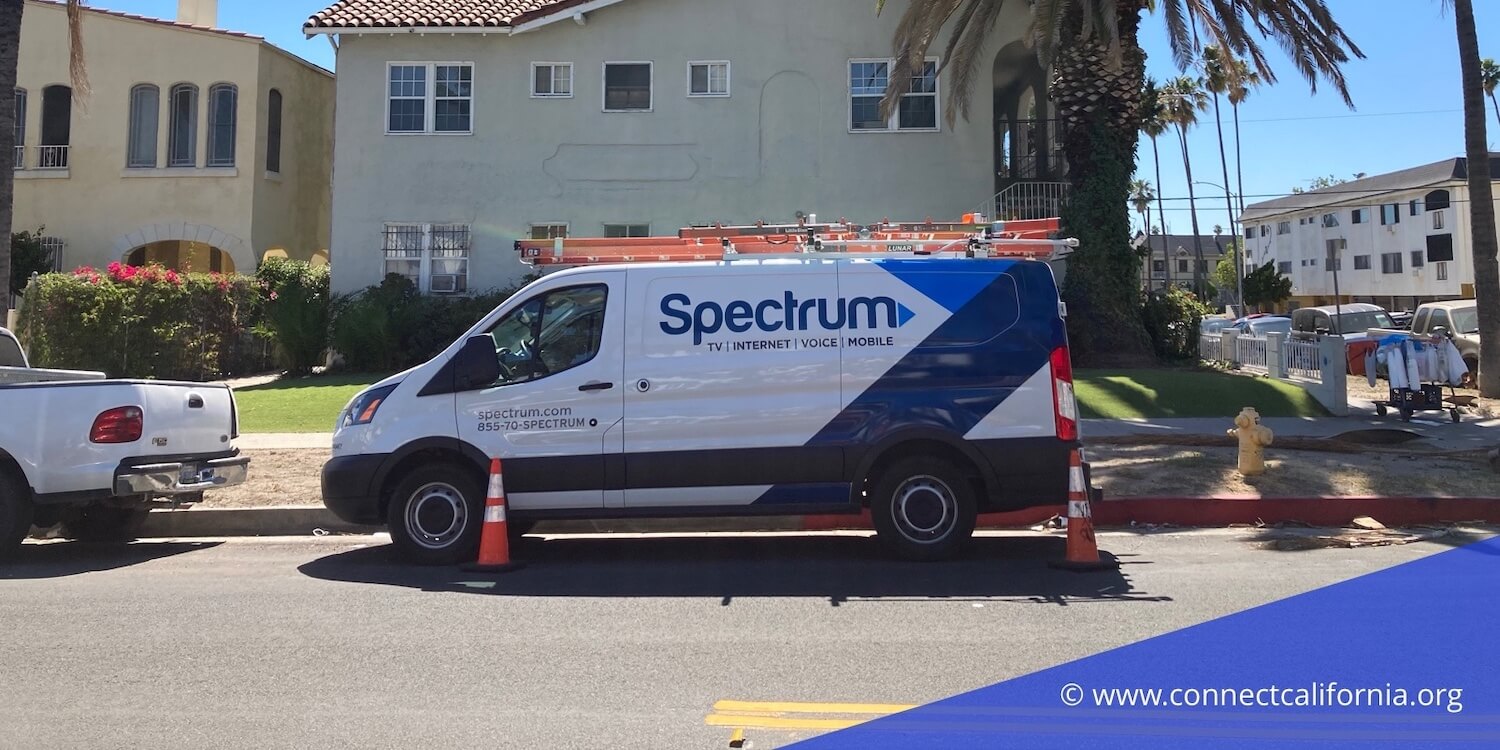 Will 400 Mbps make a difference for gaming?
Most games actually don't use much bandwidth. If you're downloading games off Steam, doing PC gaming, or playing large multiplayer games like World of Warcraft, download speed isn't likely to be your issue, since you only need a couple Mbps to operate the game.
In these cases, if you are having issues, it's not about the bandwidth or "speed" of the connection — it's about the latency of "ping", which is not any better on Spectrum Ultra compared with their other plans.
The caveat here is game streaming platforms like Stadia, which have bandwidth usage requirements akin to video streaming services like Netflix. Stadia requires a 10 Mbps minimum, so Ultra is probably worth it if you game daily.
In either case, it's essential that you plug in via ethernet to avoid upload reduction due to WiFi. You may also need to prioritize your device on the network, if you have roommates or family hogging the line.