Best Internet-Only Plan Best TV Bundle Compare Internet Plans
The cheapest Spectrum internet deal in Anaheim is their entry-level 300 Mbps Internet-only plan. It's currently offered for a one-year promotional discount.
Rates shown above are current for 2023, but note that the price after the promotion ends is subject to change. More on that below:
Recommended internet-only deal

Spectrum's 200 Mbps internet-only plan is the best option for most homes and apartments in Anaheim.
Considering that a 4K video stream only requires up to around 15 Mbps, and a Zoom call only takes 1.5 Mbps, the download speed on this plan can easily support a family of four.
Spectrum offers faster plans, but they cost $20–40 more per month, which adds up to several hundred extra dollars over a year. Most subscribers won't notice the difference, so we recomend going with the standard 200 Mbps plan and upgrading later if you run into issues.
Promotional deal: $49.99/month
Standard rate: $79.99/month
Installation: free self-install included.
Fees: $5/month Wi-Fi router fee.
View Plans and Prices
Call to Order: (833) 438-1041
Recommended Spectrum TV and Internet Bundle

We recommend the Spectrum Silver TV and Internet plan in Anaheim, because it has the largest variety of family content combined with a strong and flexible sports package.
Silver includes NFL access to everying but Sunday Ticket by default. For the full gamut, you can add-on the $5 per month sports package and any seasonal passes you may need for MLB, NHL, etc.
Spectrum Silver bundles are expensive compared to streaming services, but the cost per channel is actually about one-third to one-half what you get with a "skinny bundle" like Sling TV.
The benefit of Spectrum's TV option is that it doesn't have as many issues with regional team access (Angels etc), blackouts, and other issues you get trying to patch together sports content from several sources outside the cable ecosystem.
View Plans and Prices
Call to Order: (833) 438-1041
Spectrum internet-only plans in Anaheim
Spectrum Internet

Speed in Anaheim: 300 Mbps download, 10 Upload
Price in Anaheim: $49.99/month (discounted from $79.99)
The spectrum standard 200 Mbps plan is our top pick for the Anaheim area. It's best for homes with 1–4 users who primarily use the internet for entertainment.
Spectrum Internet Review
Order Plan
Spectrum Internet Ultra

Speed in Anaheim: 500 Mbps download, 20 Upload
Price in Anaheim: $69.99/month (discounted from $99.99)
The Spectrum Ultra plan is a strong contendor for homes with 2–5 users, with 1–2 people working from home. It costs $20 per month extra, but doubles the upload speed.
Spectrum Internet Ultra Review
Order Plan
Spectrum Internet GIG

Speed in Anaheim: 1000 Mbps download, 35 Upload
Price in Anaheim: $89.99/month (discounted from $119.99)
The Spectrum Gig plan is intended for power users, and is best suited to large households of 5+ people or home offices. It makes sense for home offices and large families, but most customers don't need to spend the extra money.
Spectrum Internet GIG Review
Order Plan
Is it worth upgrading Spectrum internet to a faster plan?
Spectrum's upgrade options are geared towards home offices, remote workers, and large family homes.
There are two upgrade plan options throughout Anaheim: the middle-tier "Ultra" plan, and the top-tier "Gig" plan.
The Ultra plan doubles the upload speed to 20 Mbps for an extra $20 per month. They commonly extend the promotional rate on this plan for an additional year, though your mileage may vary. This plan is worth considering for remote workers because it can reduce your issues with video calls over WiFi, particularly if paired with a nice third-party router like the Eero or Google Nest.
The Gig plan has a 1,000 Mbps download speed and 35 Mbps upload speed, which puts it in a similar league to fiber plans like AT&T Fiber. This plan really only makes sense if you:
Have a large home with a full-on smarthome system (cloud-connected camera backup).
Have a home office and frequent HD calls.
Have multiple household members with high upload bandwidth needs.
Have a home cinema and need to stream 4K content to multiple screens.
Pricing considerations for Spectrum promotions in Anaheim
Anaheim Spectrum customers get a discounted first-year rate by default. As is standard with cable companies, Spectrum does not offer any kinds of coupons, senior discounts, or other selective promotions.
They just offer one across-the-board sign-up incentive, and what they lose in additional customers is made up for in simplicity in their billing system.
How to get a cheaper deal on Spectrum Wi-Fi
The simplest way to improve the price you get when signing up for Spectrum is to use your own Wi-Fi router, rather than renting the one they send you by default.
This will save you $5 per month, which adds up to $60 per year. However, you have to pay for your own third-party router to do so. This will cost you around $80 to get a good one, or $40 for a budget model. A higher-end mesh Wi-Fi system like Eero can cost more than $200.
So, overall this option only makes sense if you're certain you're going to be a Spectrum customer for multiple years.
My recomendation is to only use your own router if you want to spend and get a nicer setup in the $100–200 range, since the improvement on your home Wi-Fi performance will help make up for the cost. Even then, after the first or second year you start saving $60/year.
I've written up a full guide on using your own router with Spectrum here.
How to extend the promotional deal
When the promotional price runs out, Spectrum plans generally go up $20 or so per month.
This fact is frustrating for customers, even those who understood that it was a limited-time promotional deal when they signed up.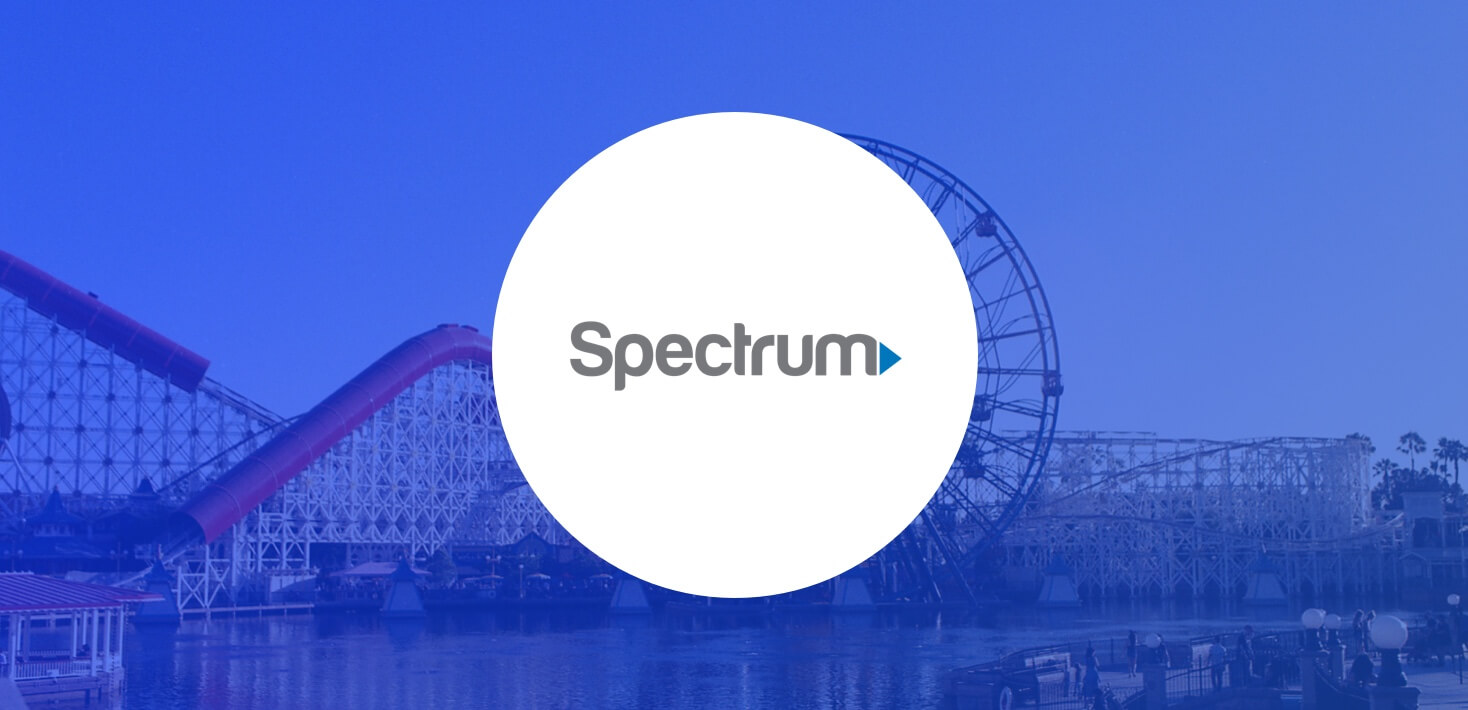 Anaheim has a benefit here though, because there is some competition for high-speed internet locally from AT&T Fiber, and their copper lines go upt o 100 Mbps in most of the city.
Because of this, customers can often get their promotion extended each year by calling and requesting it. There are some tricks to the process here, and sometimes you have to act like you're actually going to cancel in order to get a deal.
At the very least, most customers in Anaheim can get $5–10 per month knocked off the bill. However, this can be very time consuming and requires some expertise keeping your cool on the phone (not to mention a few hours of free time).
I've written up a full guide to the process of extending Spectrum discounts here.
See Spectrum standard rates sheet for current "actual prices."
Spectrum double-play bundles in Anaheim
| Plan Name | Speed | Promotional Price | Standard Rate | Channels | NFL Network |
| --- | --- | --- | --- | --- | --- |
| TV Select + Internet | 300 Mbps | $109.98/mo | $159.98 | 125+ | Not Included |
| TV Ultra + Internet Ultra | 500 Mbps | $129.98/mo | $179.98 | 125+ | Included |
| Mi Plan latino + Internet | 300 Mbps | $89.98/mo | $134.98 | 140+ | Included |
| Mi Plan latino + Internet Ultra | 500 Mbps | $109.98/mo | $154.98 | 140+ | Included |
Spectrum Sports TV Package Review
Spectrum low-income internet in Anaheim
Anaheim has two main low-income internet options: Spectrum and AT&T. Spectrum is by far the better option locally, because they offer twice the speed and have a simpler qualification process.
However, the qualification process is also very strict. Unless you already participate in one of the following low-income programs, you cannot access this pricing tier:
National School Lunch Program (for families)
Community Eligibility Provision (CEP) of the NSLP
Supplemental Security Income (for seniors)
Note that the speeds on this plan are dramatically reduced from what you get on their standard 200 Mbps plan. This plan should only be considered if affording internet is otherwise not possible, because the speeds are challenging for anything beyond the absolute basics of submitting homework assignments and SD video chats.
| Plan Name | Speed Down/Up | Monthly Price | WiFi Fee |
| --- | --- | --- | --- |
| Spectrum Internet Assist | 30/4 Mbps | $17.99/mo | $5/mo |
---
Frequently Asked Questions
What is the best Spectrum deal in Anaheim?
$49.99 is the cheapest price for internet-only service from Spectrum in Anaheim. This price is a first-year promotion that lasts for 12 months. The price is normally $79.99 per month.
Does Spectrum offer a senior discount in Anaheim?
Spectrum does not offer senior discounts, however they do have low-income plan options that some seniors can qualify for if they are already taking Supplemental Security Income.