Fees and fine print Compare plans
In this article, we've broken down the differences between Spectrum and AT&T's Los Angeles County networks so that you can make an informed decision.
Pricing is the primary difference for most users, and Spectrum caters heavily to price shoppers. This is particularly the case for those who qualify for Spectrum's income-based subsidy plans.
AT&T has a lead on speed, but our testing suggests that only "power users" (home offices, large families) will notice the difference.
Spectrum vs AT&T Internet Basic Features
| Feature | Charter Spectrum | AT&T Internet |
| --- | --- | --- |
| Starting price | $49.99/mo. sign-up price | $55/mo. flat rate |
| Download speed range | 300–1,000 Mbps | 5–5,000 Mbps |
| Upload speed range | 10–35 Mbps | 1–5,000 Mbps |
| Network type | Cable | DSL, Fiber |
| Contract terms | Contract-free | Contract-free |
Spectrum vs AT&T Internet-Only Plan Comparison
| | Most Common Plan | Internet speed | Sign-up price | Final price | Avg price over 2 yrs |
| --- | --- | --- | --- | --- | --- |
| | Spectrum Internet (Spectrum) | 100 Mbps | $49.99/mo. | $79.99/mo. | $65/mo. |
| | Fiber Internet 300 (AT&T) | 300 Mbps | $55/mo. | $55/mo. | $55/mo. |
The price of the Spectrum Spectrum Internet internet plan is $49.99/month for the first Contract-Free. However, the price then rises 60% to a final price of $79.99.
So, that means the price you actually pay for internet, averaged over two years, is $65/month.
AT&T, meanwhile, uses flat-rate pricing for their entry-level Fiber Internet 300 plan. The $55 monthly cost does not rise over time.
Here's what that looks like over two years of service:
As you can see, the pricing is essentially the same over two years of service. The longer you stay as a customer, the cheaper it gets to go with AT&T Fiber.
Spectrum vs AT&T Pricing and Fees in Los Angeles
See the chart and table below for a summary of pricing over time for Spectrum and AT&T base tier plans.
| Fee | Spectrum | AT&T |
| --- | --- | --- |
| WiFi equipment fee | ~$5/mo. | ~$0/mo. |
| Price increases | Bill increases after promo period | Flat rate |
| Early Termination Fee | Free cancellation | Free cancellation |
Note that fee amounts described above may vary by plan. See the plan comparison tables for Spectrum and AT&T below for more information.
As mentioned above, Wi-Fi fees are another key pricing difference to account for. Spectrum charges a $5 per month fee for leasing a router with service.
Spectrum vs AT&T Data Usage Policies
Many internet providers in California use data caps to manage their network, meaning that if you use more than a certain amount of data, you will be charged extra on top of your monthly bill.
Charter Spectrum Data Caps

Spectrum offers internet plans with unlimited data
AT&T Internet Data Caps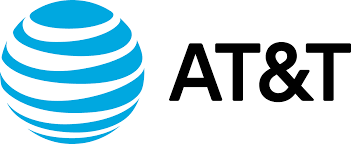 AT&T offers internet plans with unlimited data
Thankfully, data caps are not a major issue in the Los Angeles metro area; at least, not yet.
Spectrum's historically had an agreement with the FCC against the use of data caps. However, that agreement is set to expire by 2024. It's not yet clear if Spectrum will add caps (as Xfinity does) or continue offering unlimited packages.
Spectrum vs AT&T Internet Plans Overview
Plans and pricing shown below are based on 2023 plan data collected within Los Angeles County.
Spectrum Internet Plans
| Plan Name | Download Speed | Final Price |
| --- | --- | --- |
| Spectrum Internet | 100 Mbps | $79.99 |
| Spectrum Internet Ultra | 400 Mbps | $99.99 |
| Spectrum Internet GIG | 1000 Mbps | $119.99 |
AT&T Fiber and IPBB Internet Plans
| Plan Name | Download Speed | Promo Price | Final Price |
| --- | --- | --- | --- |
| Internet 25 | 25 Mbps | $55/mo | $65 |
| Fiber Internet 300 | 300 Mbps | $55/mo | $55 |
| Fiber Internet 500 | 500 Mbps | $65/mo | $65 |
| Fiber Internet 1000 | 1000 Mbps | $80/mo | $80 |
| Fiber Internet 2000 | 2000 Mbps | $110/mo | $110 |
| Fiber Internet 5000 | 5000 Mbps | $180/mo | $180 |
Plan and Provider Recomendations
300 Mbps is the minimum speed for both Spectrum and AT&T in the LA area; this speed is more than enough for most homes, with enough bandwidth to support normal use for up to four people
The only plan that doesn't meet this benchmark between them is AT&T's IPBB basic plan. Homes that don't yet have AT&T Fiber are generally limited to Spectrum if they want speeds of 300 Mbps or above.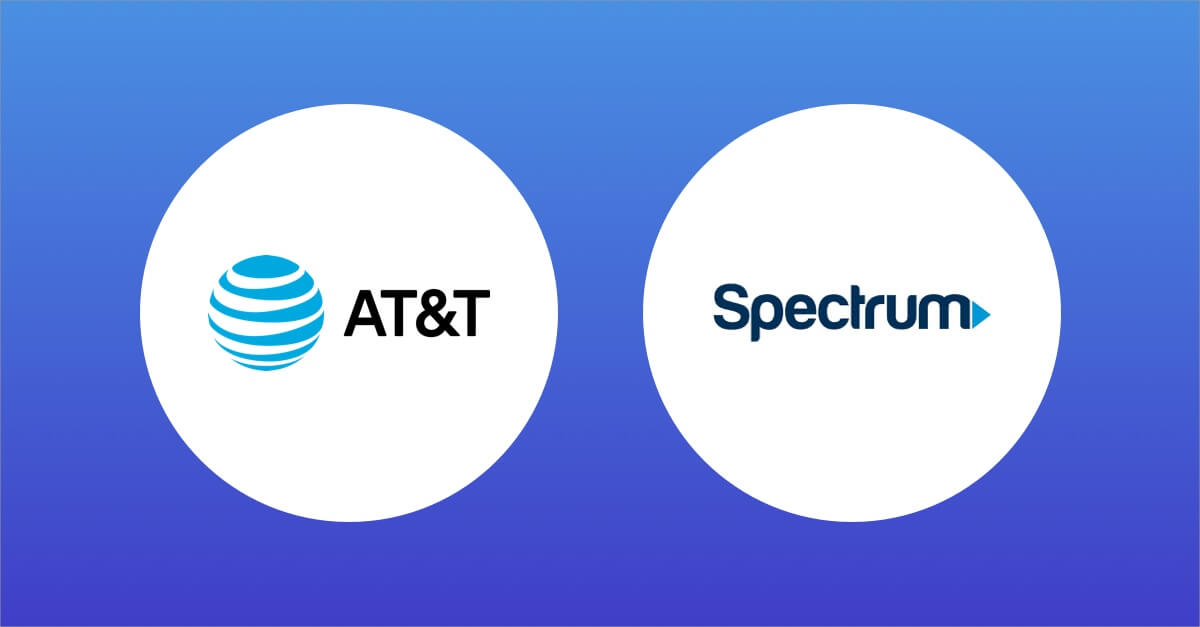 Overall value comparison
So, do you actually get what you pay for? We've already seen that there are differing download speeds between providers:
Spectrum offers up to 1,000 Mbps download and 35 upload.
AT&T Fiber offers up to 5,000 Mbps (5 Gbps) download and matched upload.
FCC reports claim that many internet providers, including AT&T and Spectrum, actually provide over 100% of the advertised speed. That is, you get even more bandwidth that you pay for. However, Wi-Fi degredation typically results in speed tests between 15–40% below the speed tier selected. 1
Independent review by sources like the Wall Street Journal have demonstrated that the service providers have an advantage in these rankings and can pick and choose the data that the FCC uses to base its conclusions on. In short, the FCC's data is not independent, and you can't entirely rely on it.
However, it's fair to say that both Spectrum and AT&T have made major network upgrades around LA in recent years, and it's one of the better areas to subscribe to either service. This is especially true for AT&T, who has invested heavily in fiber buildouts post-Covid.
Spectrum vs AT&T Net Neutrality Policies
Charter Spectrum Net Neutrality Stance
Charter Communications has public statements supporting open networks, but in practice has been applying to remove network management requirements imposed by the FCC during their merger with Time Warner Cable.
Spectrum Net Neutrality statement
AT&T Internet Net Neutrality Stance
AT&T has a statement of support for Net Neutrality on their policy website, but has remained quiet on the topic of future paid prioritization for certain services.
AT&T Net Neutrality statement
Spectrum vs AT&T Customer Service Ratings
Let's be fair and agree that neither Spectrum nor AT&T will be winning any industry customer service awards any time soon.
The American Customer Satisfaction Index gave AT&T 69/100 for the most recent year, and Spectrum scored 63/100. When it comes to ACSI scores, that's basically a tie. 2
We're also going to note that getting through to either of these providers on the phone is famously difficult. So difficult, in fact, that companies like Earthlink have been able to build entire businesses by leasing AT&T lines and offering the exact same speeds with slightly better pricing and customer serivce.
Conclusion: Spectrum or AT&T for LA Residents?
Between AT&T Internet, AT&T Fiber, and Spectrum internet, we typically recommend them in this order:
AT&T Fiber: Best speed and long-term value
Spectrum: Best price and TV options
This would be an easy choice if AT&T Fiber were available everywhere. AT&T Fiber is cheaper in the long term, their bundles are a better value, and they offer ever so slightly better customer service than Spectrum.
But, for practical purposes Spectrum is the most likely top choice because AT&T Fiber is only available in a few limited areas for the moment. Compared to AT&T's non-fiber service area, Spectrum is faster and there's no data cap.