Best Internet-Only Plan Compare Internet Plans
AT&T has 35% fiber coverage in San Jose, and coverage is growing as they continue to build out their fiber network in 2021–2023.
This makes AT&T a strong alternative to the default Xfinity cable service locally. AT&T fiber customers have a minimum upload speed of 300 Mbps, which is almost ten times the fastest offering from Xfinity — for about half the price.
All that said, AT&T copper lines in San Jose suffer from some of the same maintenance issues as other SoCal cities. If you're not in their fiber footprint, the service is somewhat slower than cable and is prone to issues with internal wiring in older apartment buildings.
Recommended internet-only deal

AT&T Fiber Internet 300 is the best plan for most buildings in San Jose. This plan provides twice the download and ten times the upload of what Comcast Xfinity cable offers at the same price tier.
300 Mbps is sufficient for homes of 1–5 people. Zoom calls and other video upload uses like Twitch or YouTube livestreaming are no problem on this plan, since the 300 Mbps upload more than meets the 15 Mbps minimum for 4K video streams.
The same goes for streaming Netflix, or using game streaming platforms like Stadia. You have plenty of buffer on the 300 Mbps plan, even if 2–3 users are streaming at the same time on the same Wi-Fi connection.
Promotional deal: $55/month
Standard rate: $55/month
Installation: free self-install included.
Fees: $0/month Wi-Fi router fee.
Order by Phone: (833) 772-1423
Order Online
Recommended AT&T TV and Internet Bundle

AT&T TV Choice is the best TV pick from AT&T currently, assuming you want a wide variety of cable programming along with regional sports channels and league access (including the Sharks for home turf games).
However, AT&T does not currently offer bundles or discounts when you sign up for any of their TV products in San Jose. The only exception is DirecTV — call and sign up on the phone, and they'll usually give you a $10 per month discount. Considering the full price of most DirecTV plans is more than $100 per month, it's not a big break frankly.
AT&T TV is actually a good value though, starting at $59.99 per month for basic TV and going up to $84.99 per month for CHOICE, which in our opinion is the best value since it comes with way more regional sports and HBO MAX without extra charge.
Yes, it's high for a streaming service — but it's way lower than Xfinity cable options locally, and compares favorably in terms of cost per-channel, for premium content. Xfinity throws in a high channel count, but it's largely stuff you'll never watch — HBO MAX doesn't fall into the "not worth watching" category.
AT&T TV CHOICE Plan Benefits
90+ channels including the Cooking Channel and Comedy Central.
ESPN, Fox Sports 1, NBC Sports Networks, TBS, TNT all included.
Local teams including the San Jose Sharks (NHL) strongly represented.
MLB Network, NBA TV, SEC Network, and all other major league sports available. CBS Sports Network, Fox Sports 2, Golf Channel, NHL Network, and Olympic Channel are on the next plan tier up (Ultimate at $94.99/month).
HBO MAX included free (subject to change though, this benefit comes and goes depending on the promotional cycle).
Order by Phone: (833) 772-1423
Order Online
AT&T Internet Plans in San Jose
Internet 25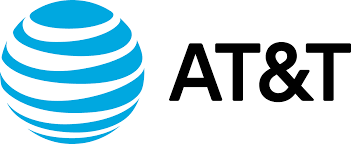 Speed in San Jose: 25 Mbps download, Variable Upload
Price in San Jose: $55/month (discounted from $65)
AT&T 25 goes up to 100 Mbps for some locations in San Jose, but for the most part it's limited to 25 Mbps or even as low as 1–5 Mbps. However, it's worth considering as a cable alternative if you've gone through all the Xfinity promotions available. Compared to Xfinity full-price plans, you save almost 50% going with AT&T 25.
Order Plan
Fiber Internet 300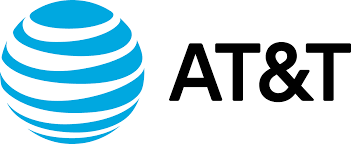 Speed in San Jose: 300 Mbps download, 300 Upload
Price in San Jose: $55/month (discounted from $55)
AT&T Fiber Internet 300 is the best-value plan from AT&T in San Jose, and the upload speed matches the download speed. This makes it a good pick for family homes and anyone who needs daily video chat.
Order Plan
Fiber Internet 500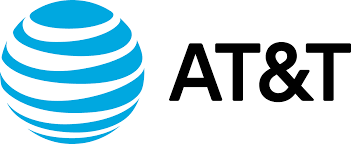 Speed in San Jose: 500 Mbps download, 500 Upload
Price in San Jose: $65/month (discounted from $65)
AT&T Fiber Internet 500 is a popular upgrade option for San Jose homes with home offices or multiple bandwidth-hungry kids. 500 Mbps internet can download a Blu-Ray 4K film file in less than 10 minutes. Doing the same on a standard cable plan will take you three quarters of an hour, under the best conditions.
Order Plan
Fiber Internet 1000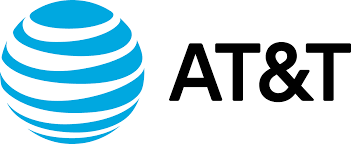 Speed in San Jose: 940 Mbps download, 880 Upload
Price in San Jose: $80/month (discounted from $80)
AT&T Fiber Internet 1000 is the fastest consumer internet plan offered in San Jose. Going back to the Blu-Ray 4K film file download example, you're looking at less than 5 minutes wait time on this plan. However, it comes at a high price. Unless you're working with video at home or setting up a very large floorplan with 5+ users, this plan is likely overkill.
Order Plan
AT&T Fiber Internet pricing and coverage in San Jose
AT&T fiber coverage has been growing over the past five years in San Jose, reaching about two-thirds of the city as of 2023.
The neighborhoods with strongest coverage currently are Cupertino, Mountain View, and SunnyVale. Some areas that you would expect to have excellent fiber service based on the economics are surprisingly still copper-only: these include Santa Clara and Monte Sereno.
Oakridge and Blossom Hill have seen construction from AT&T during the Covid-19 restriction periods, and are mostly online as of 2023.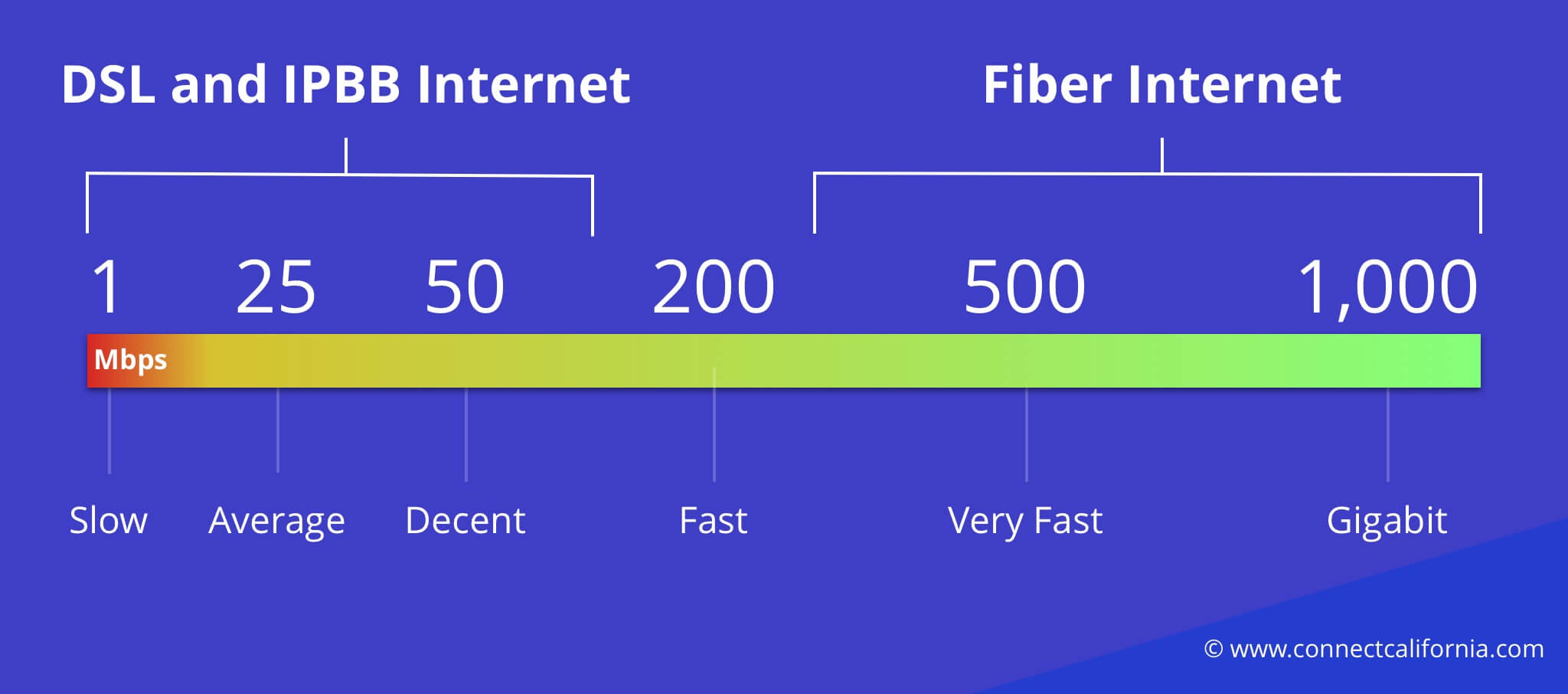 AT&T internet-only plans
| Plan Name | Download Speed | Upload Speed | Promo Price | Final Price |
| --- | --- | --- | --- | --- |
| Internet 25 | 25 Mbps | Variable Mbps | $55/mo | $65 |
| Fiber Internet 300 | 300 Mbps | 300 Mbps | $55/mo | $55 |
| Fiber Internet 500 | 500 Mbps | 500 Mbps | $65/mo | $65 |
| Fiber Internet 1000 | 940 Mbps | 880 Mbps | $80/mo | $80 |
AT&T Deals vs Xfinity Deals in San Jose
Xfinity internet plans are worth considering if you don't have access to the new fiber plans from AT&T at your location.
They're also worth considering if you need the absolute cheapest service. Xfinity does a great job of building budget offerings, and the $29.99 per month price for their basic 25 Mbps internet service simply can't be beat on the low-end.
However, their pricing is known to jump dramatically over 2+ years of service, and the upload speeds are limited to 5–35 Mbps in San Jose due to lack of fiber upgrades on their coaxial cable network.
The important thing to note is: AT&T Fiber is the fastest internet provider in San Jose, and assuming you are in their footprint, it's almost always the best choice in terms of speed, reliability, and price.
Customer service from both companies is known to be problematic locally, but with AT&T you at least get a strong upload speed.
AT&T Low-Income Deals for San Jose
| Plan Name | Speed Down/Up | Monthly Price | WiFi Fee |
| --- | --- | --- | --- |
| AT&T Access 10 | 10/Variable Mbps | $10/mo | $0/mo |
AT&T Access is a low-income internet access program run by AT&T. It's active in the San Jose area and offers ultra-low priced internet service with no TV or phone add-ons.
The main catch with this plan is that is comes with very low speed (about a third of what the US Government considers "high speed internet") and is quite challenging to qualify for.
AT&T does not actually check your income to see if you can participate. Instead, they check to see if you're already getting benefits from one of the following programs:
Supplemental Nutritional Access Program (SNAP)
Supplemental Security Income (SSI)
If you want AT&T Access internet, you have to qualify for one of these programs through their official sites:
They use these programs because it saves them the cost of qualifying income for participants, while ensuring that people don't cheat into the program. SNAP and SSI have time-consuming processes around participation, and they are confident that if you qualify for SNAP or SSI, you qualify for free internet and cannot afford the standard consumer plans.
---
Frequently Asked Questions
What's the cheapest internet option in San Jose?
AT&T 300 Mbps internet is the cheapest internet-only plan with speeds above 100 Mbps in San Jose. It currently costs $35 plus a $10 per month Wi-Fi charge. The absolute cheapest internet plan in San Jose is AT&T Access, however this plan is only available for low-income households below the poverty line.
Do I have to have a landline to get AT&T Internet?
AT&T no longer requires customers to have a landline phone in order to subscribe to DSL internet service.
What is the fastest internet plan in San Jose?
AT&T offers internet-only service up to 940 Mbps download and 880 Mbps upload speeds in the San Jose area. These speeds are available via their $60 Fiber 1000 deal, which is currently discounted by $20 for the first year of service as a limited-time promotion. Xfinity also offers a 940 Mbps plan in San Jose, but the upload speed is limited to 35 Mbps.