Fees and fine print Compare plans
AT&T is one of the largest internet providers in California, while Sonic is a smaller provider that operates specifically in the Bay Area.
Sonic is widely regarded as the better choice against cable companies like Xfinity. However, AT&T offers a similar fiber network in the Bay Area, making the comparison more of a toss-up.
Due to slight price variations at the neighborhood level, choosing between Sonic and AT&T often comes down to a question of which is cheaper at your specific address. Once connected, most users will find the service to be equivalent.
As for TV options, AT&T has overhauled their TV plans as of 2022, and moved almost everything over to a streaming service called DirecTV Stream. The main draw is that it has regional sports networks like Fox, which currently aren't available from other streaming services unless you pick up a traditional cable TV bundle.
Sonic doesn't have a TV service, but you can get AT&T TV on it's own and stream over Sonic fiber, if you want to access regional sports and live TV.
However, AT&T is likely to be faster if you're elsewhere in California, including Los Angeles. While Sonic is "available" in Los Angeles and other cities outside the Bay Area, they provide service using leased AT&T lines in those areas. You'll see this advertised as "Fusion IPBB" or "IPBB" Sonic internet.
Sonic vs AT&T Internet Basic Features
| Feature | AT&T Internet | Sonic Internet |
| --- | --- | --- |
| Starting price | $55/mo. flat rate | $49.99/mo. sign-up price |
| Download speed range | 5–5,000 Mbps | 10,000 Mbps |
| Upload speed range | 1–5,000 Mbps | 10,000 Mbps |
| Network type | DSL, Fiber | Fiber |
| Contract terms | Contract-free | Contract-free |
The challenge with comparing Sonic and AT&T is that they both have very different speeds depending on your address. We recommend that you check your address directly with both providers, and make a decision based on the fastest speed at your address — not on the contents of general online reviews.
AT&T vs Sonic Data Usage Policies
Many internet providers in California use data caps to manage their network, meaning that if you use more than a certain amount of data, you will be charged extra on top of your monthly bill.
Sonic has long provided unlimited service, even before it started to become the norm for competitive ISPs. Therefore, we recommend Sonic if you're a cord-cutter or work from a home office.
AT&T does not have data caps in California. Sonic offers unlimited plans with no data caps.
AT&T Internet Data Caps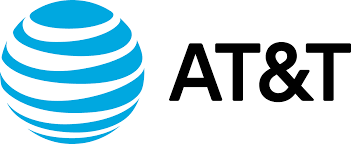 AT&T offers internet plans with unlimited data
Sonic Internet Data Caps

Sonic offers internet plans with unlimited data
AT&T vs Sonic Net Neutrality Policies
Sonic is well-known for promoting consumer privacy and supporting Net Neutrality. Most noteably, Sonic challenged the court order for them to turn over private information on WikiLeaks volunteer Jacob Appelbaum in 2011. 1
AT&T has a less encouraging stance on the topic, and historically has participated in lobbyist groups that promote anti-regulatory and pro-incumbent (ILEC) policies at the state and national level.
AT&T Internet Net Neutrality Stance
AT&T has a statement of support for Net Neutrality on their policy website, but has remained quiet on the topic of future paid prioritization for certain services.
AT&T Net Neutrality statement
Sonic Internet Net Neutrality Stance
Sonic is one of the loudest pro-Net-Neutrality voices among US internet providers. The company has actively taken steps to protect user privacy and preserve Net Neutrality.
Sonic Net Neutrality statement
Sonic IPBB vs Sonic Fiber
Sonic used to resell DSL and IPBB service throughout California by leasing AT&T lines. As of 2023, Sonic reps have confirmed to us that they are no longer leasing any lines from AT&T.
IPBB and DSL customers are still being supported, but it's not possible to sign up with a new account. This can be frustrating for customers trying to switch away from AT&T, since it means the only other reseller option is Earthlink. (See our guide to AT&T internet alternatives here for more information.)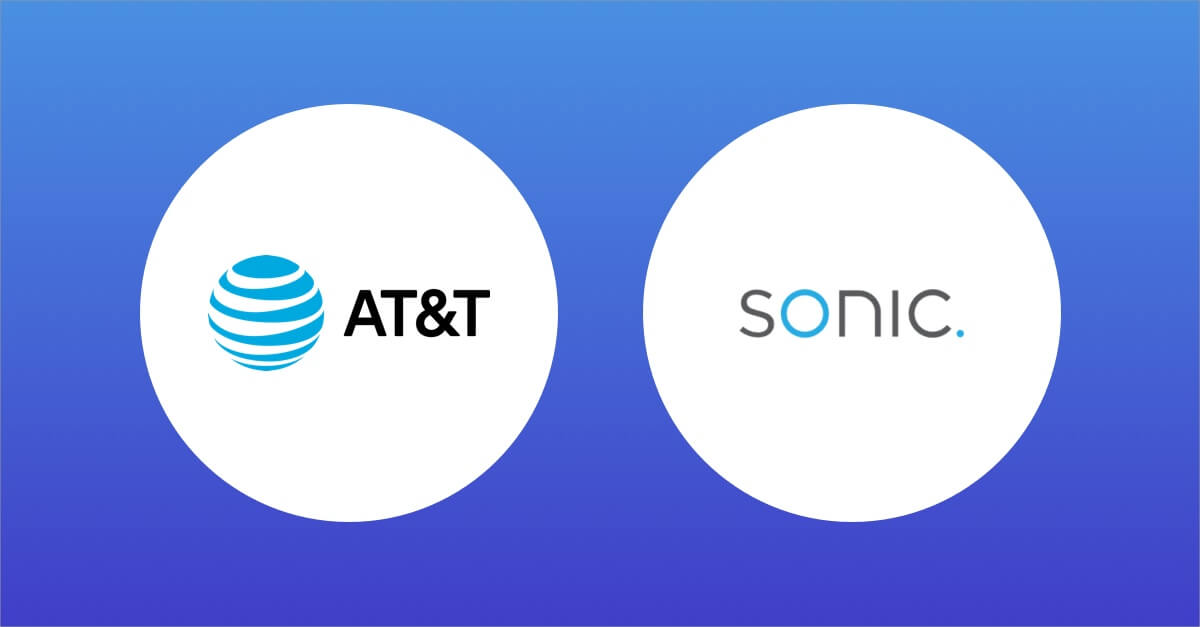 Fiber is almost always the best option, provided you're in a neighborhood with coverage. As of 2020, Sonic has been expanding around the Bay Area and to new neighborhoods in San Francisco.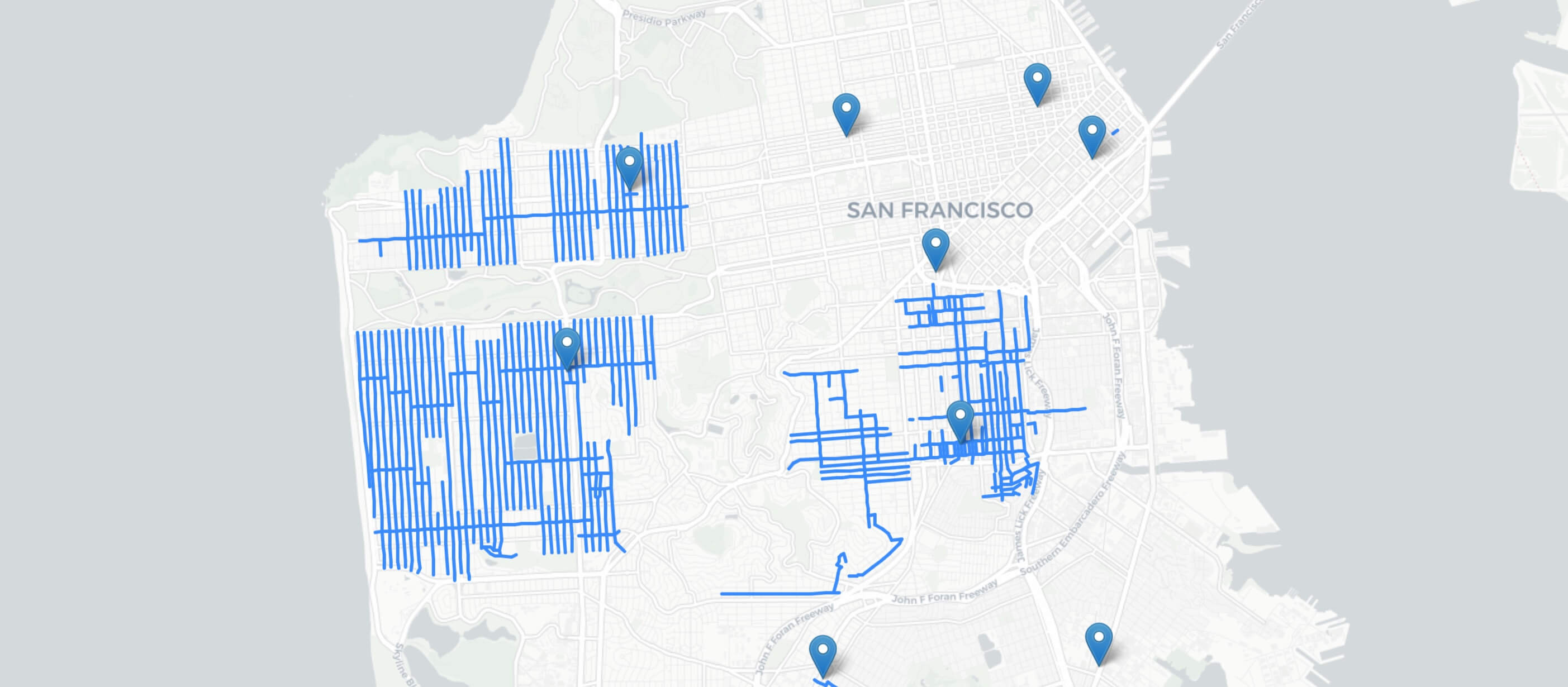 When comparing Sonic to Xfinity, it's important to check if you are in their fiber area or not, as this obviously makes the comparison completely different.
AT&T vs Sonic Pricing and Fees
Here is a breakdown of how common add-on fees compare for AT&T and Sonic plans. These types of fees are common with internet providers, and can result in larger bill each month.
| Fee | AT&T | Sonic |
| --- | --- | --- |
| WiFi equipment fee | ~$0/mo. | ~$10.00/mo. |
| Price increases | Flat rate | Bill increases after promo period |
| Early Termination Fee | Free cancellation | Free cancellation |
Note that fee amounts described above may vary by plan. See the plan comparison tables for AT&T and Sonic below for more information.
While Xfinity is fairly open to allowing customers to use their own WiFi equipment (and save the router fee each month), Sonic requires that you use their router (or rather, the AT&T router) for IPBB "Fusion" plans. They sometimes allow legacy DSL customers to use their own device, but it depends to some degree on the location — and regardless, they don't guarantee speeds or support when you forego their approved equipment lease.
Sonic fiber service requires that you lease the router. With all plans, you're welcome to use your own router (or a mesh network like Eero) on top, by putting the stock router in bridge mode.
However, you cannot avoid the equipment fee, as you can with Xfinity, by foregoing the equipment. With this in mind, we recommend that most Sonic customers should simply use the Sonic equipment, since it comes with advanced support and free service visits.
AT&T vs Sonic Internet-Only Plan Comparison
| | Most Common Plan | Internet speed | Sign-up price | Final price | Avg price over 2 yrs |
| --- | --- | --- | --- | --- | --- |
| | Fiber Internet 300 (AT&T) | 300 Mbps | $55/mo. | $55/mo. | $55/mo. |
| | Standard Fiber (Sonic) | 10000 Mbps | $49.99/mo. | $59.99/mo. | $54.99/mo. |
View AT&T Internet Plans → View Sonic Plans →
AT&T uses flat pricing for their entry-level Fiber Internet 300 plan. The $55 monthly cost does not rise over time.
Let's compare that to Sonic:
The price of the Sonic Standard Fiber internet plan is $49.99/month for the first Contract-Free. However, the price jumps up 20% to $59.99 after that initial period.
So, the price of Sonic internet is actually $54.99/month, when averaged over two years.
Standard Fiber comes with some fees as well:
$10/month fee for WiFi equipment
AT&T vs Sonic Internet Plans
AT&T and Sonic plans are similar in that your experience depends greatly on the maximum speed at your location.
AT&T Internet Plans
AT&T recently launched tiered plans, which means that the pricing has become extremely affordable at the lower end, even for broadband fiber plans. The price has gone up for gigabit plans, but most homes will be more than served by the mid-range fiber plans.
| Plan Name | Download Speed | Promo Price | Final Price |
| --- | --- | --- | --- |
| Internet 25 | 25 Mbps | $55/mo | $65 |
| Fiber Internet 300 | 300 Mbps | $55/mo | $55 |
| Fiber Internet 500 | 500 Mbps | $65/mo | $65 |
| Fiber Internet 1000 | 1000 Mbps | $80/mo | $80 |
| Fiber Internet 2000 | 2000 Mbps | $110/mo | $110 |
| Fiber Internet 5000 | 5000 Mbps | $180/mo | $180 |
Sonic Internet Plans
Sonic has some of the best pricing for fiber in the state of California, but their plans come with an odd quirk — they require you to purchase landline phone service as part of the deal. While it's still very cheap, it's an odd move in 2020 when many customers (especially fiber customers) have no use for a landline phone (even if it is a high-quality VoIP setup).
That said, it doesn't impact the pricing, so we don't consider it a negative on value. It's common for customers to simply not use it, or use it as a second line for personal or business purpose.
| Plan Name | Download Speed | Final Price |
| --- | --- | --- |
| Standard Fiber | 10000 Mbps | $59.99 |
| Fusion Fiber | 10000 Mbps | $59.99 |
---
Frequently Asked Questions
Is Sonic Fiber better than AT&T Fiber?
Sonic has higher overall customer ratings on third-party platforms than AT&T, thanks to their status as a local company with local customer service. Both companies offer high-speed fiber to the home internet at comparable prices. As a rule, one location will not have access to both AT&T and Sonic, so our recommendation is that you go with whichever of the two providers has fiber to the home service at your address.
Is Sonic internet fiber or DSL?
Sonic is primarily a fiber internet provider, with an extensive fiber network in the San Francisco bay area that is still growing as of 2020. They also offer IPBB service using AT&T lines, meaning that if you have access to AT&T IPBB service, you can choose to get Sonic instead for a different customer experience and price. IPBB is a term used by both AT&T and Sonic to describe hybrid fiber-DSL internet service. It is similar to DSL, but with faster speeds up to 100 Mbps download.
Is Sonic cheaper than AT&T?
Sonic and AT&T plan pricing changes regularly. Sonic has the lowest overall pricing in the bay area for gigabit fiber internet when you factor in tiered pricing and fees, and includes a landline VoIP phone at no additional cost. AT&T will be cheaper if you can accept a lower speed bracket for the discount.