Xfinity AT&T Stockton Digital Equity Project
With a local poverty rate of sixteen percent, low-income internet plans are a prominent option in Stockton.
Xfinity offers the best price-to-speed value among Stockton plans. Pricing starts at $9.95 per month, with equivalent pricing for customers who sign up using an ACP discount.
The recent closure of the Stockton Digital Divide program indicates that the local government considers low-income Wi-Fi access a largely solved problem.
Xfinity low-income plans
Xfinity (Comcast) offers 2 low-income internet plans in Stockton: Xfinity Internet Essentials and Xfinity Internet Essentials Plus.
Xfinity is the dominant low-income internet provider in Stockton and San Joaquin County thanks to low pricing compared with other options like AT&T.
Xfinity Internet Essentials
Download speed: 50 Mbps (50 Mbps upload)
Monthly price: $9.95 plus tax
Fees: Taxes only.
Xfinity Internet Essentials Plus
Download speed: 100 Mbps (100 Mbps upload)
Monthly price: $29.95 plus tax
Fees: Taxes only.
AT&T low-income plans
AT&T currently offers just one plan option for low-income customers in Stockton, called AT&T Access 10.
The key issue with AT&T's low-income offerings is network availability. Only 16% of Stockton has fiber access in 2023; that means most locations are still on their older copper lines.
Overall, AT&T's plans are best for customers using an ACP discount on an AT&T Fiber plan. Low-income customers should look to Xfinity Essentials for a better speed-to-price value.
AT&T Access 10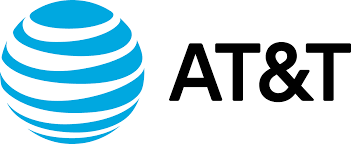 Download speed: 10 Mbps (10 Mbps upload)
Monthly price: $10 plus tax
Fees: Taxes only.
Local low-income plans
Stockton Digital Equity Project
Download speed: Varies Mbps
Monthly price: No longer available
Internet access roadblocks in Stockton
Like most cities in California, the key issues facing Stockton are more related to price than coverage.
This is especially true for low-income housing and apartment blocks, which often have wiring issues that limit service to only one provider.
Lack of availability of fiber networks
The primary fiber service in Stockton is AT&T, which has been featured in studies showing the focus on high-income neighborhoods for fiber-optic network upgrades.1
While the local government and some private companies often discuss the Digital Divide, few projects have come to fruition outside the Stockton Digital Equity project mentioned above.
For example, highly publicized plans for a public-private municipal broadband partnership buildout in Oakland stalled out only a year after it started, when the company backing the project went out of business. 2
Difficulty qualifying for existing programs
Overall, the key issue we see in our analysis of the Stockton broadband market is the difficulty of qualifying for low-income plans. Unhoused residents, those who frequently move, and those with immigration paperwork challenges often "fall through the cracks" due to the difficulty of producing income verification documents.
On this front, Xfinity gets strong marks for expanding their qualifications post-Covid so that pay stubs can be used to qualify for discounts or the Essentials plans. AT&T and other major providers in California have been less forthcoming with plan updates to match the critical need for connectivity in the era of remote work and education.