Fees and fine print Compare plans
Starry Internet has recently emerged as a competitor to Xfinity in major markets across the US, with more major cities like San Francisco prepping to launch service in 2021.
While Starry has the best overall pricing for most users — particularly renters — there are some instances where Xfinity actually makes more sense in terms of price.
Starry is the best pick for cord cutters, thanks to the lack of data caps and low internet-only pricing.
Xfinity vs Starry Internet Basic Features
| Feature | Comcast Xfinity | Starry Internet |
| --- | --- | --- |
| Starting price | $29.99/mo. sign-up price | $50/mo. flat rate |
| Download speed range | 25–1,000 Mbps | 200 Mbps |
| Upload speed range | 3–35 Mbps | 200 Mbps |
| Network type | Cable, Fiber | Fixed Wireless |
| Contract terms | Contract required for cheapest price | Contract-free |
Xfinity vs Starry Data Usage Policies
Many internet providers in California use data caps to manage their network, meaning that if you use more than a certain amount of data, you will be charged extra on top of your monthly bill.
Xfinity has data caps on some plans. 1TB is a common cap on Xfinity internet plans. Starry offers unlimited plans with no data caps.
Comcast Xfinity Data Caps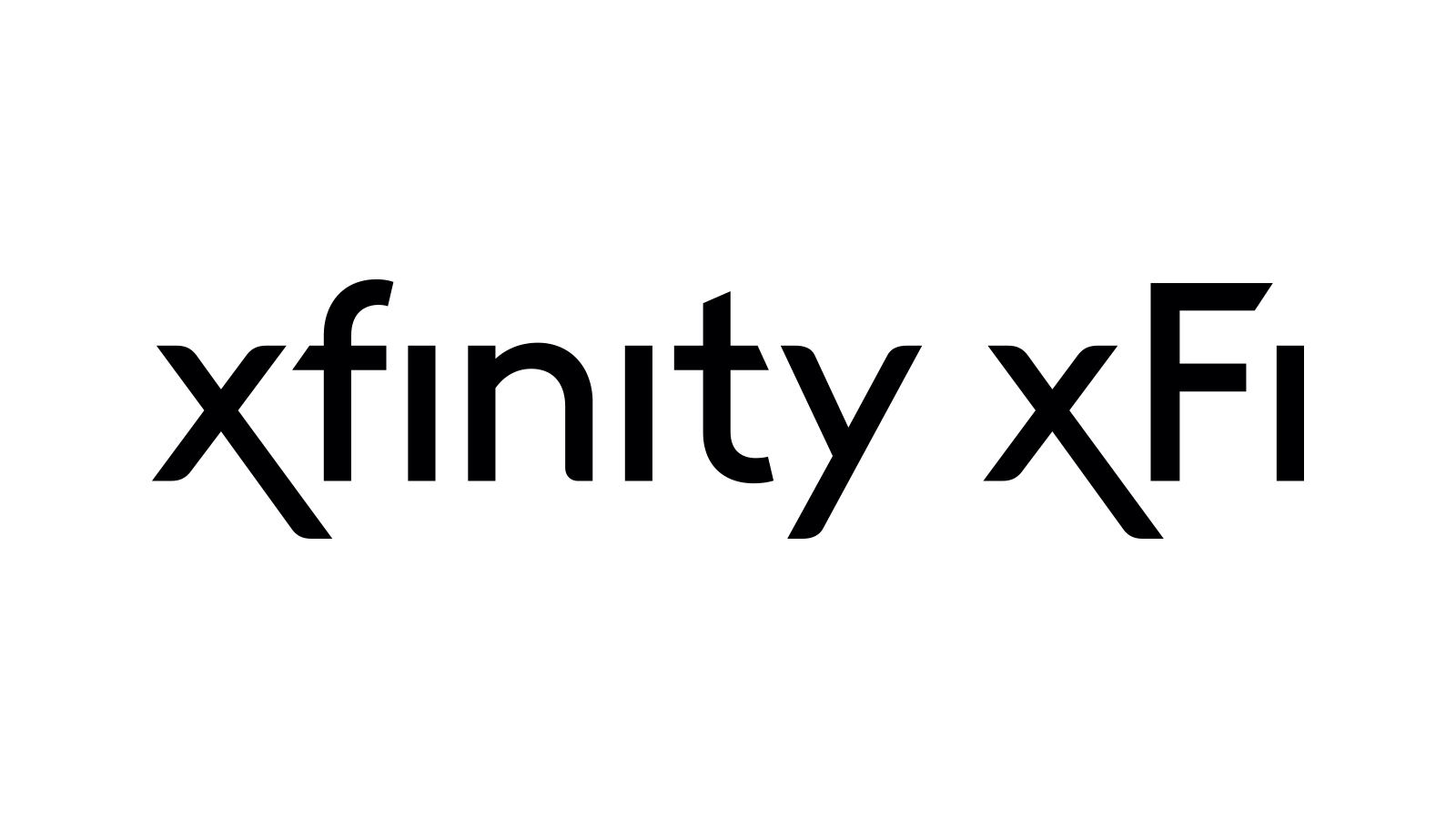 Xfinity places data caps on some plans.
Starry Internet Data Caps

Starry offers internet plans with unlimited data
Xfinity vs Starry Net Neutrality Policies
Comcast Xfinity Net Neutrality Stance
Comcast has a public statement of support for Net Neutrality on their corporate website, but have removed some promises on the page related to paid prioritization of traffic in recent years.
Xfinity Net Neutrality statement
Starry Internet Net Neutrality Stance
Starry Internet maintains a detailed page on their website describing their traffic treatment in regards to Net Neutrality.
Starry Net Neutrality statement
Xfinity vs Starry Pricing and Fees
Here is a breakdown of how common add-on fees compare for Xfinity and Starry plans. These types of fees are common with internet providers, and can result in larger bill each month.
| Fee | Xfinity | Starry |
| --- | --- | --- |
| WiFi equipment fee | ~$14/mo. | Free |
| Price increases | Bill increases after promo period | Flat rate |
| Early Termination Fee | Fee to cancel contract | Fee to cancel contract |
Note that fee amounts described above may vary by plan. See the plan comparison tables for Xfinity and Starry below for more information.
Xfinity vs Starry Internet-Only Plan Comparison
| | Most Common Plan | Internet speed | Sign-up price | Final price | Avg price over 2 yrs |
| --- | --- | --- | --- | --- | --- |
| | Performance Pro+ (Xfinity) | 200 Mbps | $49.99/mo. | $70/mo. | $60/mo. |
| | Starry Internet (Starry Internet) | 200 Mbps | $50/mo. | $50/mo. | $50/mo. |
The price of the Xfinity Performance Pro+ internet plan is $49.99/month for the first 1 Year. However, the price then rises 40% to a final price of $70.
So, that means the price you actually pay for internet, averaged over two years, is $60/month.
Remember that Performance Pro+ includes the following fees when you compare pricing:
$14/month fee for WiFi equipment
Fees for using more than 1 TB
Starry Internet uses flat pricing for their entry-level Starry Internet plan. The $50 monthly cost does not rise over time.
Choosing between Xfinity and Starry plans
Xfinity's extensive cable TV bundle options are the primary draw for their service. If you have a choice between Starry and Xfinity, and you prefer Netflix to traditional cable, Starry will almost certainly be the best value in terms of monthly price.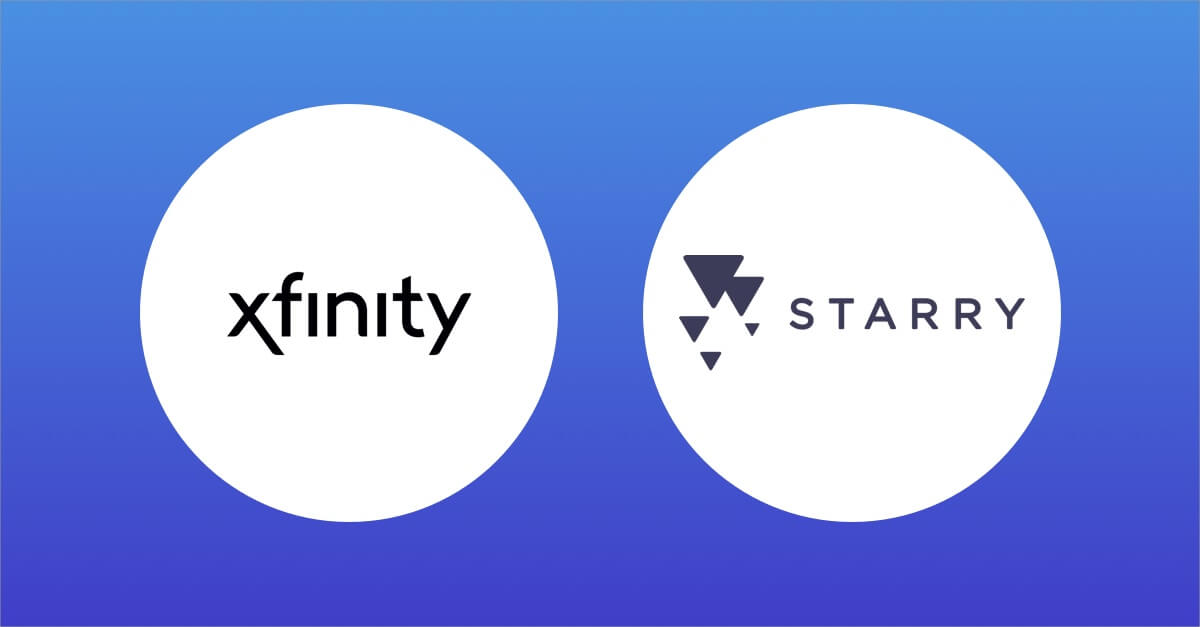 As a new company, Starry is also particularly focused on customer service, an area where Xfinity's reputation is less strong.
Xfinity Internet Plans
| Plan Name | Download Speed | Promo Price | Final Price |
| --- | --- | --- | --- |
| Performance Starter+ | 25 Mbps | $29.99/mo | $50 |
| Performance Select | 100 Mbps | $34.99/mo | $55 |
| Performance Pro+ | 200 Mbps | $49.99/mo | $70 |
| Blast! Pro+ | 300 Mbps | $64.99/mo | $80 |
| Extreme Pro+ | 600 Mbps | $74.99/mo | $90 |
| Gigabit | 1000 Mbps | $84.99/mo | $100 |
Starry Internet Plans
| Plan Name | Download Speed | Final Price |
| --- | --- | --- |
| Starry Internet | 200 Mbps | $50 |