Given the strong internet wiring throughout Sunset and Parkside, most residents ultimately have a simple choice between cable (Xfinity) and fiber (AT&T or Sonic depending on the address).
Here's a rundown of how they compare on price and speed:
Features based on 2023 address tests in Sunset District & Parkside.

| Features | Xfinity | Sonic | AT&T |
| --- | --- | --- | --- |
| Base Price | $19.99/mo. sign-up price | $49.99/mo. sign-up price | $55/mo. flat rate |
| Download speed range | 75–1,200 Mbps | 10,000 Mbps | 5–5,000 Mbps |
| Upload speed range | 5–35 Mbps | 10,000 Mbps | 1–5,000 Mbps |
| Network options | Cable, Fiber | Fiber | DSL, Fiber |
| Contract terms | Contract required for discount price | Contract-free | Contract-free |
Xfinity offers a clear advantage on price, with the lowest entry-level pricing for basic internet service. Their prices are even lower for customers that bundle in mobile or TV service.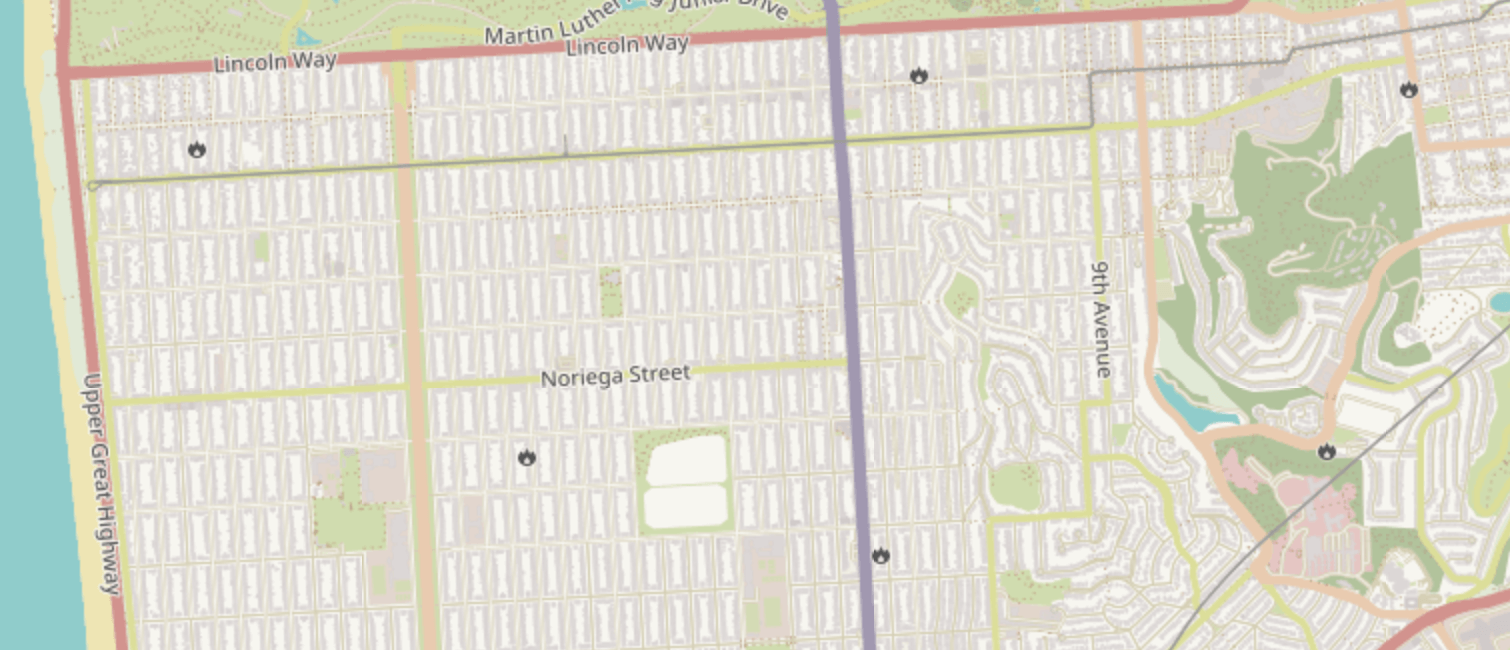 Sonic is a good choice for those who want internet-only service, since they don't offer TV, phone, or mobile. It's a relatively new offering in the area, installed in 2016.1
Their main selling point is much faster speeds, particularly on upload. However, only power users and home office users really notice the difference here. It's also about $15 per month more expensive than Xfinity for basic internet.
However, it's a local company and one of the first San Francisco Bay Area internet providers, meaning the customer service is generally better than the alternatives.
AT&T Fiber has a similar value proposition to Sonic within the Sunset-Parkside area; faster speeds at a slightly higher price. It's the most expensive of the group, but it also offers premium TV and phone service as bundled add-ons, which can bring the overall price down. We suggest this option for customers who are willing to pay $20–35 more per month for a premium service with more add-on options.
A full listing of AT&T's San Francisco Bay Area internet deals can be accessed here.
---
Frequently Asked Questions
What's the best internet provider in Parkside?
Sonic offers the fastests internet speeds in Parkside, up to 1 gigabit as of 2023. Xfinity offers the lowest prices, with plans as low as $9.95/month for low-income residents.
What are the internet options in Outer Sunset?
Outer Sunset has rapidly developed in terms of fiber internet access in 2023. Sonic and AT&T both offer fiber internet to this area, sometimes even wiring to the same buildings, which allows residents to switch back and forth for the best price. Xfinity cable internet is also an option for this neighborhood.