Best Internet-Only Plan Compare San Diego Internet Plans
AT&T has two home internet networks active in San Diego:
Fiber-optic network: available to about one-third of buildings, which speeds ranging from 300 Mbps (fast) to 1,000 Mbps (very fast).
DSL "IPBB" network: Available to almost 100% of buildings in San Diego, with speed ranging from 1 Mbps (very slow) to 100 Mbps (average).
Recommended internet-only deal

AT&T Internet 300 is the best internet-only option for San Diego currently. It competes easily with cable offers from Cox, which is the main alternative internet provider in the areas.
This plan provides 300 Mbps download and upload, which is more than enough to handle a home office, 4K streaming, and up to 4–5 family members.
Meanwhile, Cox charges equivalent pricing for only 150 Mbps download and 5 Mbps upload in San Diego (which is barely enough to handle a Zoom call once you factor in Wi-Fi and a couple of family members).
The main issue to be aware of with this plan is that AT&T charges $10 per month extra for the Wi-Fi equipment. Cox will drop the cost if you use your own modem and router, but AT&T does not change the pricing even if you opt out of using the leased equipment.
As of 2021, they've boosted the speed of this plan 3X from the previous 100 Mbps standard, which makes it much more competitive with cable and 5G services in the area.
Promotional deal: $55/month
Standard rate: $55/month
Fees: $0/month Wi-Fi router fee.
Order by Phone: (833) 772-1423
Order Online
Recommended AT&T TV and Internet Bundle

AT&T has been phasing out bundled TV plans in SoCal for several years now, starting with the shuttering of U-Verse more than five years ago.
They still offer several TV services, however, including HBO MAX, AT&T TV, and DirecTV.
AT&T TV Choice is our top pick for families and those who need regional sports channels. It's the only streaming service that offers access to regional sports, so it's a good choice if you're trying to catch Padres games and want a similar experience to cable when it comes to your MLB fix.
AT&T TV does not include NFL programming, and the only way to get Sunday Ticket is to subscribe to their more expensive DirecTV package. They will sometimes discount this if you buy at the same time as internet, but it's inconsistent and your best bet is to bring it up when ordering over the phone to see if they offer a discount.
Order by Phone: (833) 772-1423
Order Online
AT&T Internet Plans in San Diego
Internet 25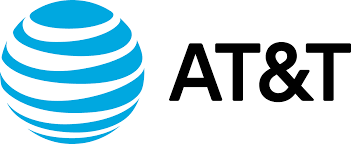 Speed in San Diego: 25 Mbps download, Variable Upload
Price in San Diego: $55/month (discounted from $65)
AT&T only offers one plan option for buildings in their copper-based DSL/IPBB footprint. Speeds depend on the wiring quality at your location; as a rule, it is usually between 25–100 Mbps in San Diego. Most locations we've tested advertised 25 Mbps and deliver about 60% of that on speed tests over Wi-Fi.
Order Plan
Fiber Internet 300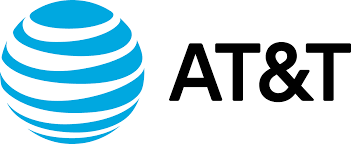 Speed in San Diego: 300 Mbps download, 300 Upload
Price in San Diego: $55/month (discounted from $55)
AT&T Fiber Internet 300 is our top pick for customers in San Diego and SoCal generally. It's a strong pick for home offices, families, and cord-cutters who need a strong broadband connection to support 4K video streaming over the internet.
Order Plan
Fiber Internet 500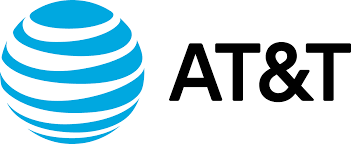 Speed in San Diego: 500 Mbps download, 500 Upload
Price in San Diego: $65/month (discounted from $65)
AT&T Fiber Internet 500 is AT&T's most common upgrade option locally, however we think this plan is mainly worth considering if you fall into the "power-user" category with a home office, cloud-connected security camera system, etc. I'ts a good choice for homes with 4+ household members who all work from home or otherwise need extra bandwidth.
Order Plan
Fiber Internet 1000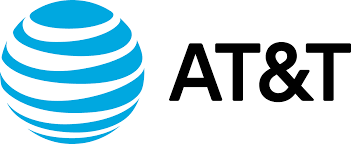 Speed in San Diego: 940 Mbps download, 880 Upload
Price in San Diego: $80/month (discounted from $80)
AT&T Fiber Internet 1000 is the fastest consumer internet plan offered in San Diego. The download speed is similar to the Cox Gigablast plan, but the upload speed of AT&T Internet 1000 is more than twenty times faster than Cox's fastest plan. Most homes won't need this much bandwidth, but it's a game changer if you have a large family, large floor plan, and consume a high volume of high-definition video content. It's also noticeable for working with large video files, e.g. uploading YouTube videos.
Order Plan
AT&T Fiber Internet pricing and coverage in San Diego
AT&T is by far the most popular internet choice in San Diego for residents who live within their fiber-optic footprint.
However, the expansion of their fiber footprint has been happening in starts and stops over the past 5–6 years. As of 2021, The strongest fiber coverage locally is in La Jolla, Mid City, Lemon Grove, Mission Hills and City Heights.
Communities just outside San Diego city limits with strong fiber coverage include Santee, La Mesa, and El Cajon.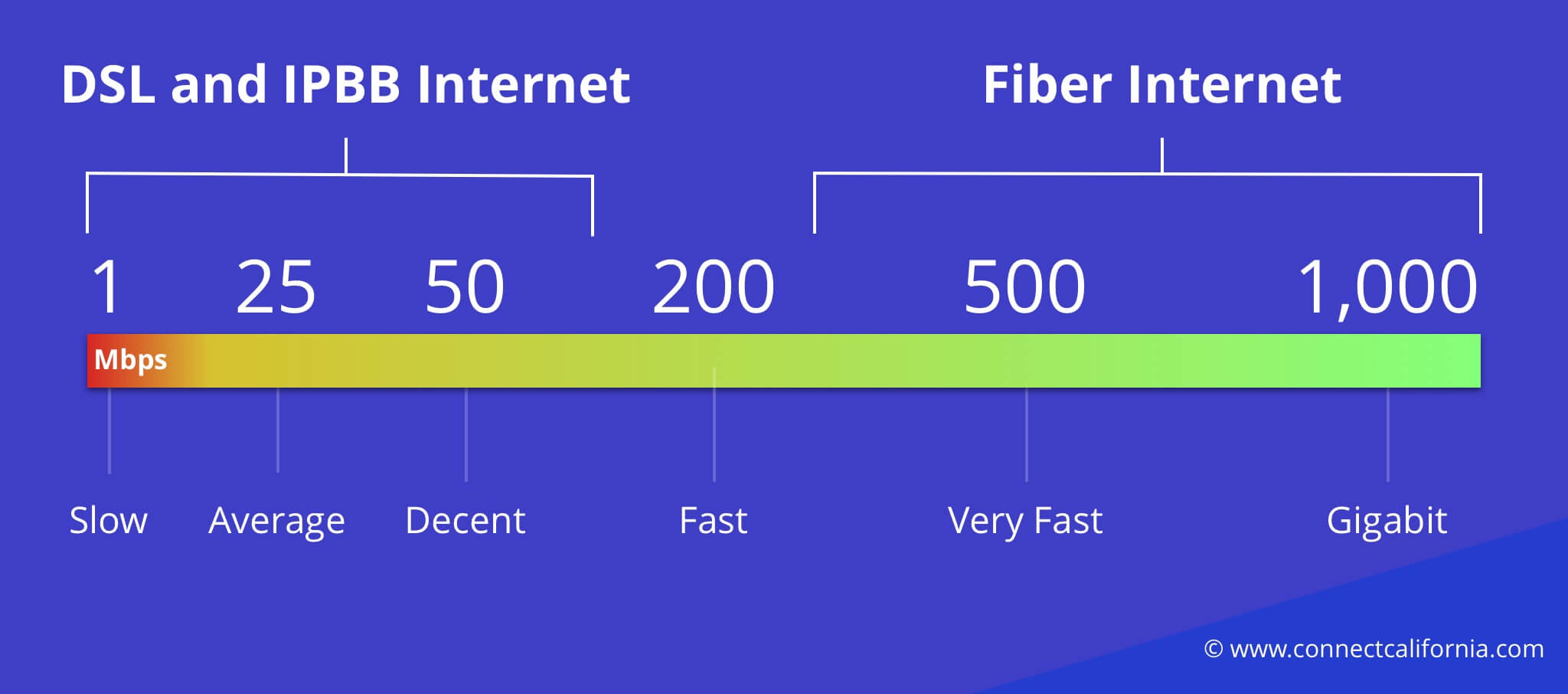 Fiber coverage is spotty at the building level, since AT&T often has trouble convincing landlords or HOAs to let them run the "last meter" lines to bring service from the street to customers. This can be very frustrating if you're in a building stuck with Cox or older AT&T DSL lines.
Expansion has also focused on neighborhoods with favorable economics, a topic that AT&T has taken some criticism for in the California region. That said, it's pretty standard for private companies building fiber internet networks, since the up-front investment for such networks can be anywhere from $5000 to $50,000 per building, depending on the density and regulation in the area.
Neighborhoods with poor fiber coverage from AT&T in San Diego include Mount Home, Emerald Hills and most areas adjacent to the harbor.
AT&T internet-only plans
The full breakdown of fiber internet plans from AT&T in San Diego is as follows:
| Plan Name | Download Speed | Promo Price | Final Price |
| --- | --- | --- | --- |
| Fiber Internet 300 | 300 Mbps | $55/mo | $55 |
| Fiber Internet 500 | 500 Mbps | $65/mo | $65 |
| Fiber Internet 1000 | 940 Mbps | $80/mo | $80 |
The full breakdown of DSL or IPBB internet plans from AT&T is limited to the following:
| Plan Name | Download Speed | Promo Price | Final Price |
| --- | --- | --- | --- |
| Internet 25 | 25 Mbps | $55/mo | $65 |
AT&T Low-Income Deals for San Diego
AT&T has a low-income plan active in San Diego, for both fiber and DSL customers.
The program is called AT&T Access and offers internet-only at a discounted rate for low-income households.
However, they verify your income by seeing if you participate in other subsidy programs — not by actually checking your income. This is standard for non-government-funded low-income programs, but can be frustrating if you have low income but don't already participate in a qualifying program.
Current qualifying programs:
Supplemental Nutritional Access Program (SNAP)
Supplemental Security Income (SSI)
The following programs were added during Covid-19, and may still be used in some cases to qualify participants.
National School Lunch Programs
Head Start Programs
Unlike the Emergency Broadband Benefit program, the AT&T Access program is permanent and does not rely on a finite funding pool to keep going. Once approved, you can stay a customer as long as the program is active.
| Plan Name | Speed Down/Up | Monthly Price | WiFi Fee |
| --- | --- | --- | --- |
| AT&T Access 10 | 10/Variable Mbps | $10/mo | $0/mo |
---
Frequently Asked Questions
What is the cheapest AT&T internet deal in San Diego?
AT&T now offers 300 Megabits per second internet plans for $35 plus a $10 Wi-Fi equipment fee. The effective cost is $45 per month, and the discount is active for one year after signing up. San Diego also has some low-income packages, however they have reduced speeds and do not offer TV or phone add-ons.
How can I tell when AT&T Fiber will come to my neighborhood?
AT&T has been building out new fiber lines around San Diego for several years, including during 2020 and 2021. They do not publish plans for new line additions. As a rule, neighborhoods with single-family homes tend to get prioritized.
What is the fastest Internet plan in San Diego?
AT&T Fiber 1,000 is the fastest home internet plans in the San Diego area. It offers 940 Mbps download speeds and 880 Mbps upload speeds using GPON fiber technology.