How to cancel Cancellation fees Equipment fees FAQ
Frontier is one of the most difficult internet services to cancel, since they only allow you to schedule cancellations by phone.
They also require you to return equipment by mail, rather than simple store drop-offs.
On top of that, they're one of the only major providers left who still charges a cancellation fee ($9.99 across the board), in addition to any fees created by missing equipment or late payments.
I put this page together to walk you through the process step-by-step, so you can cancel Frontier without using more time and money than is absolutely required.
Quick tips
Frontier only allows cancellation by phone, you cannot cancel in-store or online.
Frontier does not prorate final bills, meaning you will pay the full final month even if you move in the middle of your billing period.
Frontier charges a $9.99 cancellation fee on final bills. You'll see it as a "residential broadband processing fee" on your final statement, unless you're cancelling within their 30-day guarantee.
Equipment must be returned by mail (UPS). In-store drop-off is not permitted.
Extra fees are included in your final autopay draft. If you're expecting a dispute with them, consider disconnecting autopay so you can review the final bill for errors before paying.
Frontier cancellation fees
Most customers only pay the standard $9.99 disconnect fee. Other fees here are related to missing equipment or contracts (contracts phased out as of 2021, only relevant to legacy plan customers).

| Fee | Amount |
| --- | --- |
| Cancellation fee | $9.99 |
| Maximum Early Termination Fee | $400 |
| Equipment replacement fees | $100–200 per item |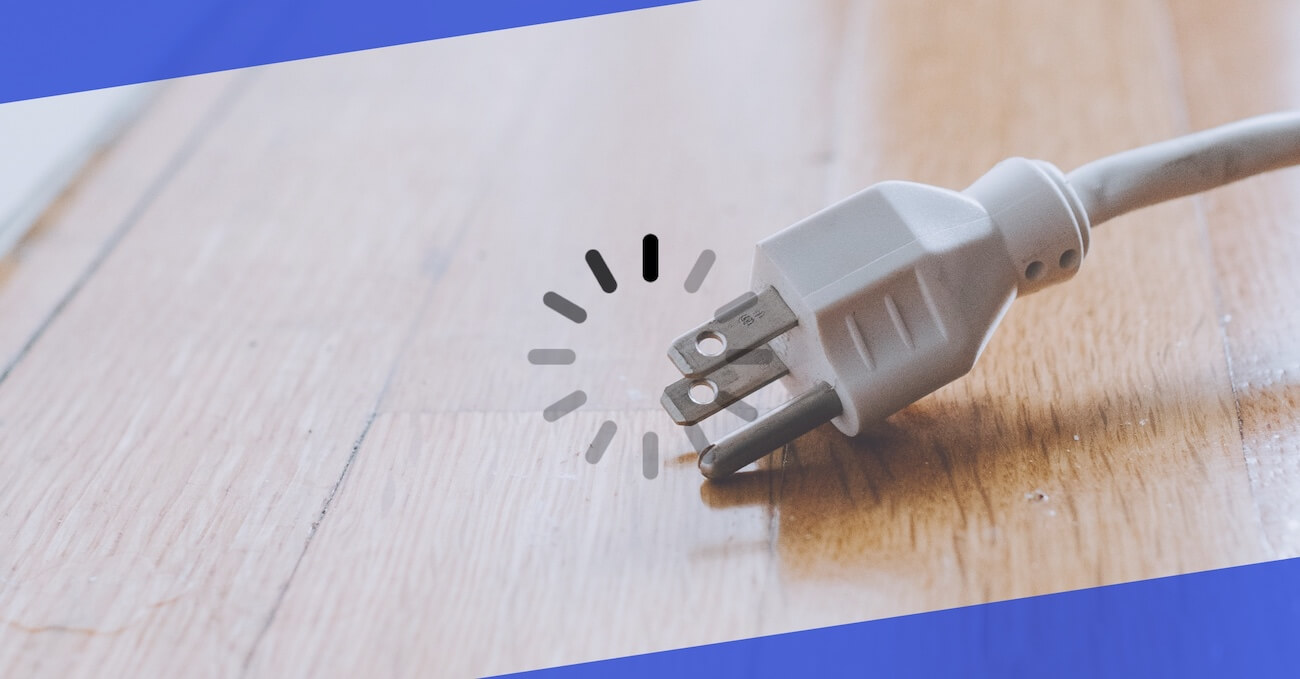 How to Cancel Frontier internet service
1. Check for statement balances and contract
Before you do anything, it's worth checking your online account for two potential problems:
Existing balances or fees not yet paid
A contract term on your plan
It's easier to cancel if you take care of these first, particularly if there's a dispute about the fee amount; Frontier will be more likely to reach a resolution with an existing customer rather than a customer they know is leaving regardless.
Therefore, I recommend you negotiate down any existing balance before you call in to cancel your service.
Early termination fees may apply if you are on a contract term that's not yet expired. Note that this is uncommon as of 2023, since the company phased out most of their bundle and contract plans in 2020.
You should only have an active 1–2 year contract agreement if you signed up in 2019 for a bundle plan, or if you have small business service (in which case the fee will be substantially higher).
Here's a quick breakdown of Frontier's early termination fees by plan type:
Unlike most cable companies, Spectrum plans are contract-free, which means you won't be on the hook for early termination fees. However, you may still see fees related to equipment and other services.

| Plan type | Contract requirement | Termination fee |
| --- | --- | --- |
| Internet-only | No contract starting 2020 | Free |
| TV bundles | Contract (plans phased out as of 2021) | Free |
| Phone bundles | No contract | Free |

2. Call and schedule cancellation date
Cancelling Frontier by phone can be a bit of a headache, since agents sometimes get bonuses if they convince you to change plans or transfer service rather than cancel outright.
I recommend you schedule about 20 minutes for this call. It'll only take longer than that if you allow them to suck you into their "upgrade or change services" script, which you can override if you are persistent:
Call 1–866–786–6693 between 9AM–2PM Mon-Fri, or schedule a call using their call scheduler.
Request to cancel your service; this will put you through to a retention specialist.
Regardless of the script they start, just keep repeating that you're moving out of the Frontier service area and you need to schedule a cancellation.
If they keep pushing on upgrades or TV, just say "I'm moving to Ireland" or another random country of your choice, to get them off the script. At this point they are allowed to stop selling and simply schedule the cancellation.
Set a specific date for service to end; remember that regardless of your last day of service, you'll be billed for the entire last month of service (they will not prorate final bills).
Get an email receipt or confirmation number to ensure you can prove the cancellation was scheduled, if the agent does not file it correctly.
Request a UPS prepaid label for returning your equipment.
3. Optional: remove autopay
As mentioned above, Frontier will auto-draft your bank or card for your final bill, assuming you've been using auto-pay during your time a subscriber.
This is fine if you trust them to get the final amount right. However, Frontier is known to have some issues operationally due to their ongoing bankruptcy as a company — so I would recommend disconnecting autopay so that you can review the final bill before submitting a payment.
4. Return equipment by UPS
Although Frontier has many storefronts in their service area, they oddly do not permit cancellation or equipment drop-offs in person. Therefore, you'll have to do it by UPS.
UPS is the only way to return Frontier equipment at this time. You'll receive a pre-paid label and boxing by mail as part of the cancellation process — you can expect it'll take about a week for it to arrive at your address.
You can also request it be sent to you via their site, if it was skipped on your cancellation call.
Note: When returning Fios equipment, the ONT (white plastic fiber terminal) on the side of your house does *not* need to be returned. That is permanent and not part of your leased equipment.
If your equipment is not returned within 30 days of your cancellation date, you'll be subject to full equipment replacement fees.
With that in mind, I recommend that you call and confirm the equipment is all accounted for after your final bill. If you have one of their legacy TV plans, there can be quite a bit of equipment involved between set-top boxes, receivers, and etc; it's easy for one item to go missing.
5. Check final statement for unexpected fees
You should receive a final bill on your regular billing date, which may be several days after you actual cancellation date. If you don't receive a bill by then, you should be able to log in and access it through your online account.
Frontier equipment replacement fees
These equipment replacement fee estimates are based on Frontier's rate sheet, but actual fees vary by hardware type and location. Note that these fees are charged if you return equipment later than 30 days after cancelling.

| Equipment type | Example replacement fee |
| --- | --- |
| Router | $100+ |
| Set-Top Box | $100 |
| DVR | $200 |
How to Downgrade or Change Frontier Service
Frontier plan changes can be done by phone. They will permit you to make plan upgrades, such as increasing your internet speed and price, fully online or in-store. Downgrades and service removals, such as removing a landline phone from your internet package, must be done by phone.
Plan Upgrades: If you'd like to increase your internet plan, you can do so fully online. In most cases, this will not involve new equipment, since the gateway used on fiber plans is capable of handling low-end as well as high-end plan speeds.
Plan Downgrades: Frontier discourages downgrades by only allowing them to be done over the phone. This is common with internet companies — it's designed that way so that an agent has a chance to try and talk you into increasing your plan instead.
In some cases, equipment might need to be swapped out when you change a plan. If this is the case, they'll automatically send you a prepaid shipping label along with the new equipment by UPS. This generally takes about a week.
Why is cancelling Frontier so difficult?
Frontier has some of the worse customer service ratings in the internet service industry on consumer scoring systems like ACSI, which is pretty impressive considering they're competing with poorly-regarded brands like Comcast and AT&T.
The reason for this — and why they make cancellation so difficult and expensive — is that the company underwent bankruptcy starting in 2020.1
The bankruptcy proceedings have revealed that Frontier has been purposefully cutting costs and reducing investments in network and customer service improvements for years, as part of a push to drive short-term profits.2
In fact, things got so bad that they've recently sold off their entire network in the Pacific Northwest to a company called Ziply Fiber3, who is already investing $500 Million in network improvements to "clean up the mess" and get customers back on board.
It's not yet clear if Frontier will sell off more network as part of their debt restructuring, but for now, customers need to be extra careful when dealing with Frontier billing, since the company is publicly struggling to keep track of operations and has a strong incentive to squeeze as much money out of customers as possible, as they make their way out the door.
---
Frequently Asked Questions
Does Frontier internet have a satisfaction guarantee?
Frontier has a 30-day satisfaction guarantee. Customers who cancel in the first 30 days are exempt from their standard $9.99 cancellation fee, and can be refunded for the first month of service.
Does Frontier prorate final internet bills?
Frontier no longer prorates final bills for customers who cancel internet service. Your final bill will account for the entire last month of service, even if your cancellation date is before your regular auto-draft date.
What is the Frontier cancellation fee?
Frontier charges a $9.99 one-time cancellation fee to customers who cancel internet service. It appears on the final statement as a line item titled 'residential broadband processing fee.'
Is it hard to cancel Frontier internet?
Frontier internet can be time-consuming to cancel, since they do not permit doing so in-store or online. Cancellation has to be done over the phone, with equipment returns being handled exclusively by UPS, which can take two weeks once you account for the shipping of pre-paid labels and processing of returned equipment.