California vs Federal Broadband Standards Broadband Funding Broadband Standards over time
Broadband standards in the US are used to determine how to distribute government funds to extend or improve internet service.
The "broadband definition" is used to define the standard which internet providers must meet, in order to be considered a "broadband service."
The "adequately served" standard is used as a benchmark for service improvements in rural or underserved areas, when providers are given federal or state funds to produce service improvements in those locations. So long as the location has access to the "adequately service" standard, providers cannot use government funding to serve the location.
California Broadband Definition Standards
California broadband standards
The broadband standard in California is 10 Mbps download and 1 Mbps upload.
The minimum speed required for a location to be considered "adequately served" in California is 6 Mbps download and 1 Mbps upload.
Federal US broadband standards
The broadband standard at the federal level in the US is 25 Mbps download and 3 Mbps upload.
The minimum speed required for a location to be considered "adequately served" nationally is 10 Mbps download and 1 Mbps upload. 10 Mbps is also the minimum speed with must be met in order for a project to be approved for Connect America Fund II (CAF II) funding.
Federal Standards Rising While California Standards Decline
Federal broadband definition and service standards in the US and EU have gone up dramatically over the last 5 years, being increased to 25/3 from the previous 4/1 standard in 2015. 1
Standards in other developed western nations have also gone up relative to California — for example, Canada's service goal is 50/10 as of 2020, more than double the Federal US broadband standard. 2
California is one of the only places in the US where standards have actually declined, going down to almost a third of federal standards in 2017 thanks to new legislation (AB 1665) aimed at extending last-mile funding to rural areas. 3
Critics of California state policy maintain that the driver behind declining broadband standards in California is the influence of telecom funding political campaigns, and the activities of industry-backed nonprofit groups.
Research Inquiries
Researching this topic for an article or project? Contact the author for custom insights and commentary on California broadband standards and the digital divide.
Contact: jameson@connectcalifornia.com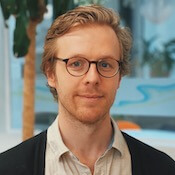 CASF vs CAF II: Broadband Funding Programs Set the Broadband Standards
To summarize, broadband standards matter because they are used to determine where to spend government money deploying broadband to underserved communities.
In California, the main fund is the California Advanced Services Fund (CASF), which is a state-level equivalent of the FCC's Connect America Fund II (CAF II). 4
Both programs are funded via surcharges on consumer phone bills, meaning that the funding (around $300M/year in California) is essentially taxpayer funded. Once aggregated by government funding programs like CAF II and CASF, funds are then distributed to telecom companies in the form of grants; a company promises to meet the minimum service level in a low-population market, and in exchange gets a grant from the CASF or CAF II to do so. 5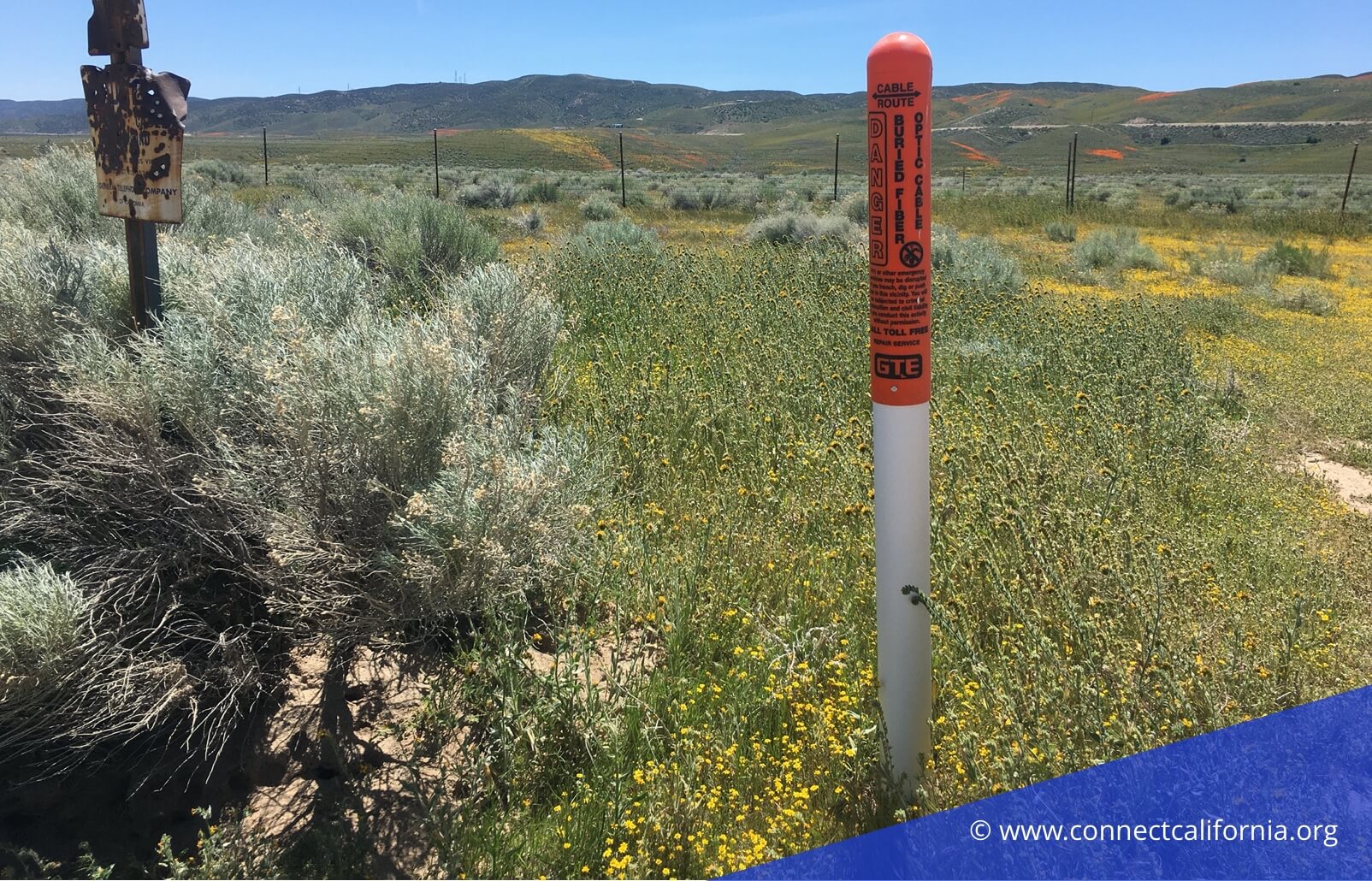 In the past, CASF grants have primarily gone to large incumbent telecom companies like AT&T and Frontier. This makes sense in some ways, since these companies often already provide a lower level of service in or near areas eligible for government funding.
The problem is that, since the broadband standard in California is so low, these companies are able to take the money — often funding 100% of a local project — and use it to maintain or marginally upgrade legacy ADSL telephone line networks, rather than building deeper fiber networks or FTTH projects.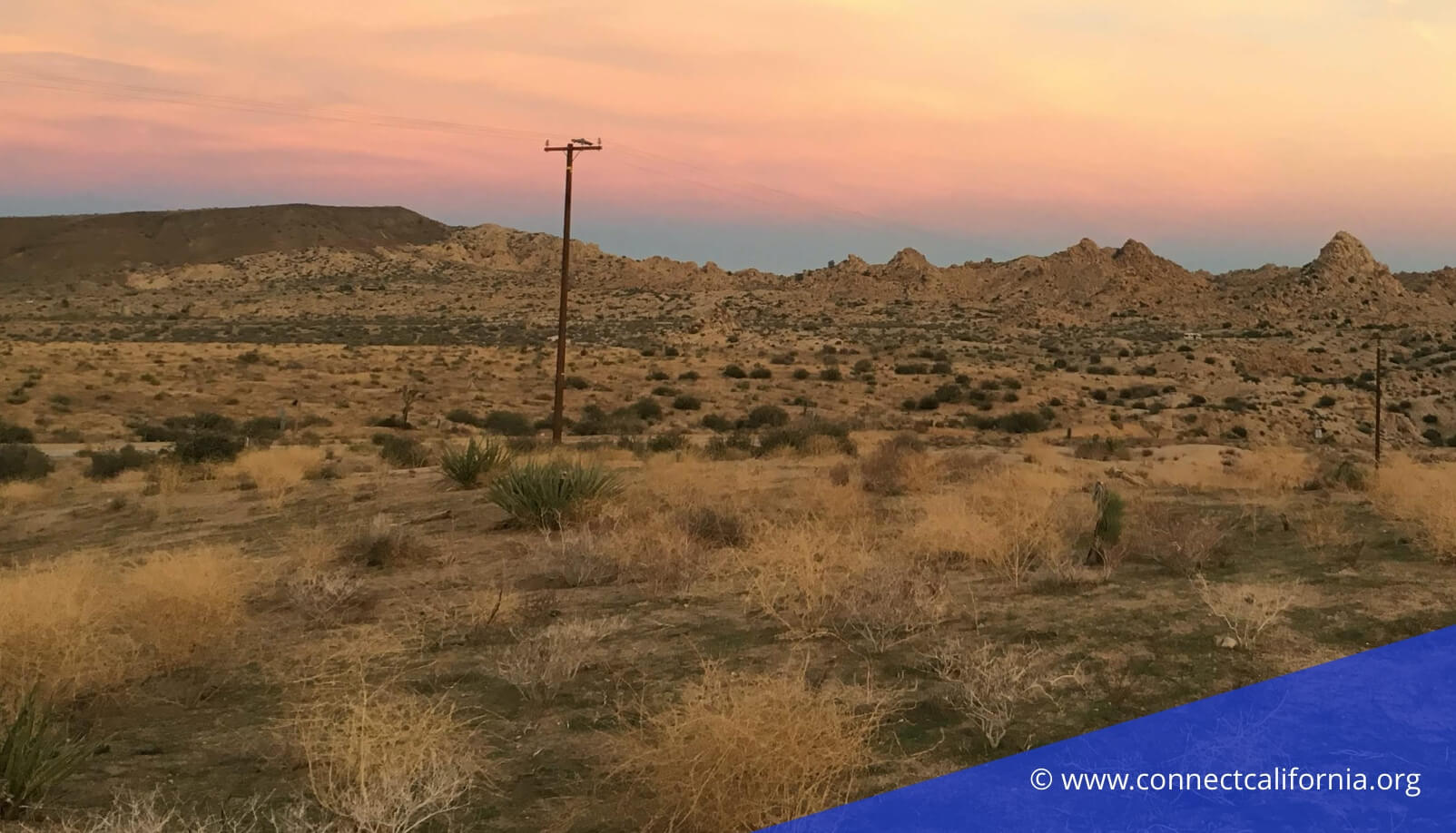 In California, the only Fiber to the Home projects that get built in rural areas tend to come from local municipal or regional providers, who do not have the same competing incentives as a large national telecom carrier like AT&T or Frontier to concentrate fiber builds in dense, high-value markets.
All that being said, so long as the California broadband standard is set to DSL-friendly 6 Mbps download rates, there will be no incentive for large telecom companies to spend the funds on projects that produce what the federal government would consider to be "broadband-class modern internet services."
California Broadband Standards Over Time
The California broadband definition has remained static at 10/1 download/upload since 2017, when it was defined by state law for CASF purposes. Prior to that time, the state did not maintain a definition separate from the federal broadband standards. As such, the 10/1 definition essentially reduced the state broadband download rate standard by 40%.
The California minimum standard for a census block to be considered "adequately served" has gone down slightly over same period, from 6/1.5 download/upload to 6/1 in 2017 due to changes in Senate Bill 1665, which reduced the upload requirement for a block to be considered "served."
California broadband definition

| Effective Date | Download Minimum | Upload Minimum | CPUC President |
| --- | --- | --- | --- |
| 2017 | 10 Mbps | 1 Mbps | Michael Picker |
The FCC federal broadband definition was raised 525% in same time period, from 4 Mbps download up to 25 Mbps download. upload speed requirements at the federal level tripled, from 1 Mbps to 3 Mbps. The federal standard for CAF II service subsidies more than doubled from 4 to 10 Mbps.
FCC broadband definitions

| Effective Date | Download Minimum | Upload Minimum | FCC Comissioner |
| --- | --- | --- | --- |
| 2015 | 25 Mbps | 3 Mbps | Tom Wheeler, D |
| 2010 | 4 Mbps | 1 Mbps | Julius Genachowski, D |
| 1996 | 200 Kbps | 200 Kbps | William Kennard, D |
A number of bills have cropped up in the years since with proposals to change the California broadband standard, most notably Senate Bill 1130 and CA Governer Newsom's toothless promise (executive order N-73-20) to raise the state standard to 100 Mbps during the Covid-19 pandemic of 2020. 6
While California state broadband bills like SB-1130 were originally hailed as "fiber for all" bills by consumer groups like the Electronic Frontiers Foundation 7, by the time they are enacted or discarded, such bills often bear little resemblance to their original drafts thanks to adjustments made by California lawmakers with as much as 5% of their campaign donations coming from the telecom sector. 7
#FCC proposing to lower US #broadband standard from 25 to 10 Mbps. This is crazy. Lowering standards doesn't solve our broadband problems.

— Jessica Rosenworcel (@JRosenworcel) September 20, 2017
At the federal level, FCC Chairman Ajit Pai received harsh criticism for his suggestion that the mobile benchmark for rural service be reduced to 10 Mbps download in 2017. it's ironic that California — one of the harshest critics of Trump's FCC — would willingly reduce their own standards for fixed service to an even lower level. 8