Fees and fine print Compare plans
Starry Internet is a relatively new option for internet service, offering fixed-wireless service as an alternative to AT&T's DSL and Fiber internet in urban areas like Los Angeles.
Starry is mostly offered in apartment buildings, while AT&T focuses on single-family homes and duplexes. While AT&T offers the highest speed with their fiber interet services, it's not common for them to offer fiber at the same buildings where Starry has 200 Mbps fixed wireless service.
Therefore, Starry is usually the better option, for buildings choosing between Starry and AT&T. We recomend that you check for AT&T gigabit service, and if it's not available, go with Starry.
AT&T vs Starry Internet Basic Features
| Feature | AT&T Internet | Starry Internet |
| --- | --- | --- |
| Starting price | $35/mo. sign-up price | $50/mo. flat rate |
| Download speed range | 5–1,000 Mbps | 200 Mbps |
| Upload speed range | 1–1,000 Mbps | 200 Mbps |
| Network type | DSL, Fiber | Fixed Wireless |
| Contract terms | Contract-free | Contract-free |
AT&T vs Starry Data Usage Policies
Many internet providers in California use data caps to manage their network, meaning that if you use more than a certain amount of data, you will be charged extra on top of your monthly bill.
Starry offers unlimited data usage, making them a good choice for cord-cutters and younger buyers who don't want legacy cable or paid TV services.
AT&T has removed data caps due to the Covid-19 pandemic, but it's expected that they will re-instate their standard 1TB data cap on all plans sometime in 2021.
AT&T does not have data caps in California. Starry offers unlimited plans with no data caps.
AT&T Internet Data Caps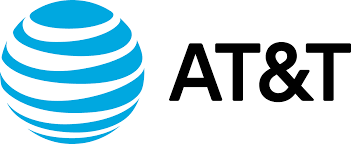 AT&T offers internet plans with unlimited data
Starry Internet Data Caps

Starry offers internet plans with unlimited data
AT&T vs Starry Net Neutrality Policies
AT&T Internet Net Neutrality Stance
AT&T has a statement of support for Net Neutrality on their policy website, but has remained quiet on the topic of future paid prioritization for certain services.
AT&T Net Neutrality statement
Starry Internet Net Neutrality Stance
Starry Internet maintains a detailed page on their website describing their traffic treatment in regards to Net Neutrality.
Starry Net Neutrality statement
AT&T vs Starry Pricing and Fees
Here is a breakdown of how common add-on fees compare for AT&T and Starry plans. These types of fees are common with internet providers, and can result in larger bill each month.
Starry is the clear winner here, since they emphasis "fee-free service" as their primary differentiator. While AT&T tacks on numerous fees and raises the price for basic internet service after the first year by 20% or more, Starry offers flat-rate service and doesn't add on to the price or change the price after you're "on the hook."
This policy has won them substantial goodwill with customers in the LA area, who are often very frustrated with pricing changes after years with only Spectrum or AT&T.
| Fee | AT&T | Starry |
| --- | --- | --- |
| WiFi equipment fee | ~$10/mo. | Free |
| Price increases | Bill increases after promo period | Flat rate |
| Early Termination Fee | Free cancellation | Free cancellation |
Note that fee amounts described above may vary by plan. See the plan comparison tables for AT&T and Starry below for more information.
AT&T vs Starry Internet-Only Plan Comparison
| | Most Common Plan | Internet speed | Sign-up price | Final price | Avg price over 2 yrs |
| --- | --- | --- | --- | --- | --- |
| | Fiber Internet 300 (AT&T) | 300 Mbps | $45/mo. | $65/mo. | $55/mo. |
| | Starry Internet (Starry Internet) | 200 Mbps | $50/mo. | $50/mo. | $50/mo. |
The price of the AT&T Fiber Internet 300 internet plan is $45/month for the first Contract-Free. However, the price then rises 44% to a final price of $65.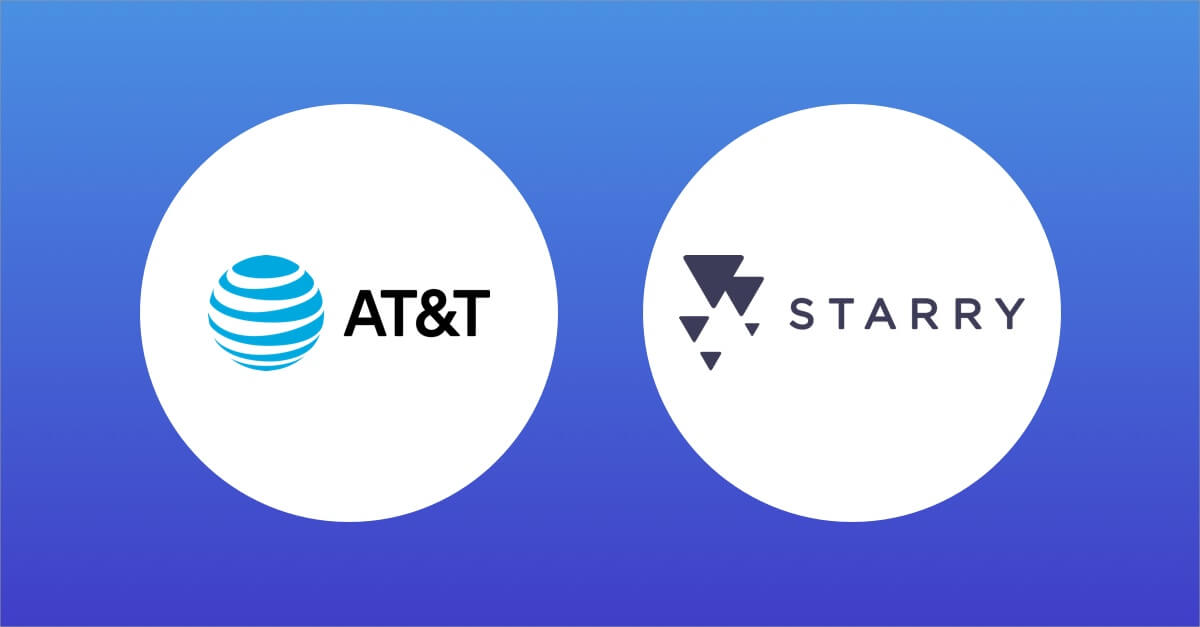 So, that means the price you actually pay for internet, averaged over two years, is $55/month.
Remember that Fiber Internet 300 includes the following fees when you compare pricing:
$10/month fee for WiFi equipment
Starry Internet uses flat pricing for their entry-level Starry Internet plan. The $50 monthly cost does not rise over time.
AT&T DSL Internet Plans
| Plan Name | Download Speed | Promo Price | Final Price |
| --- | --- | --- | --- |
| Internet 25 | 25 Mbps | $45/mo | $55 |
| Fiber Internet 100 | 100 Mbps | $35/mo | $55 |
| Fiber Internet 300 | 300 Mbps | $45/mo | $65 |
| Fiber Internet 1000 | 940 Mbps | $60/mo | $80 |
AT&T Fiber Internet Plans
| Plan Name | Download Speed | Promo Price | Final Price |
| --- | --- | --- | --- |
Starry Internet Plans
| Plan Name | Download Speed | Final Price |
| --- | --- | --- |
| Starry Internet | 200 Mbps | $50 |